New logo thanks to @minion!
I just pushed another update that I think a lot of people will find useful :)
Do you want to follow someones votes
-
without giving anyone your keys or running any software ?
Now you can!
Heres how it works
: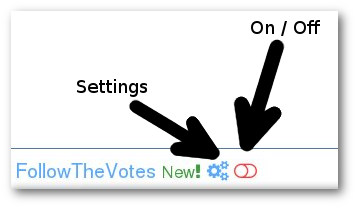 It's turned off by default - just click the red toggle in the bottom left corner of steemviz to activate
Its simple to get started with a default list of active curators that will give you a good variety of content to browse before choosing if you want to vote or not. Only vote if you value the content!
Current default curators @curie @robinhoodwhale @dantheman @ned @steemitblog @ausbitbank @steemleak @krystle
You can click the little blue cogs to open the config screen: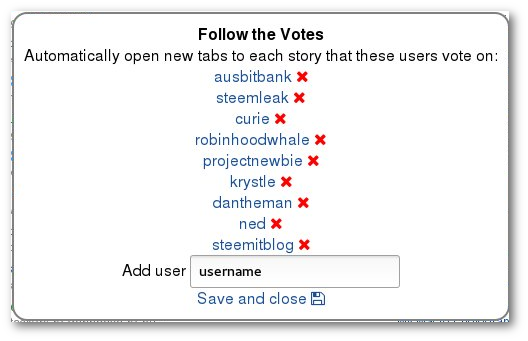 Config screen - This is the current default follow list, customize however you want!
Most modern browsers will automatically block popup windows, but its really easy to fix - when the first popup attempt happens you will be prompted to allow or deny.
This is what it looks like on firefox:


On first use - On firefox you simply click "options" and "allow from v2.steemviz.com" to whitelist the site.
Features / Quirks
Followed pages are remembered, no repeats when multiple users vote on the same content
Votes are only followed if vote strength is greater than 2%
The primary tag and url show exactly which voter you followed to get there!
The url steemit.com/steemviz-ausbitbank/@postauthor/title means you followed @ausbitbank .
If someone keeps voting for content you don't like, remove them from your list!
Update Comment votes are now ignored
As always, I constantly tweak and adjust everything.
Please feel free to let me know about any features you want to see!
Do you have an awesome curator to suggest for the default follow list ? Let me know in the comments!
New to SteemViz ? -See my last update post with a legend for what all the symbols mean !

Written by @ausbitbank - If you found it interesting please see these
@steemleak ~ steemface ~ steemviz ~ steemcap ~ steemUSD/sbdUSD indicator