Hi everyone, cheers to the 1st of September! It's nice to know that winter is over here at the Southern Hemisphere. It's the first day of spring and like the plants starting to grow back its shoots and the spring flowers starting to bloom, I see more hope to my Steem existence that it will continue to grow.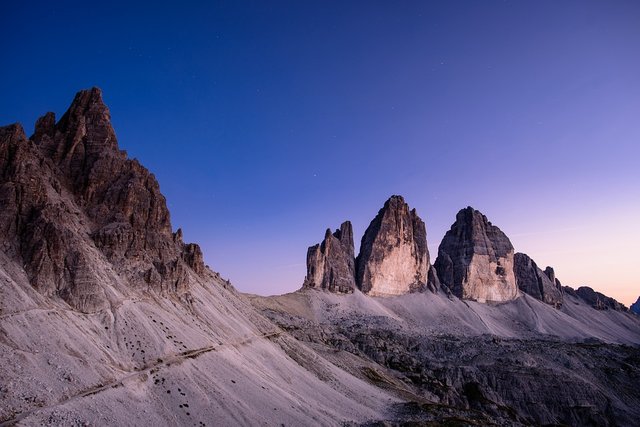 Image by https://pixabay.com
Actually, like the previous week, it's just a business-as-usual for me and nothing too big in my account happened. But I won't let this maiden day of spring pass without posting anything about my STEEMJOURNEY. For this brief update, I will have a recap of my significant posts this week, my Steem Monsters rewards after the end of season yesterday, and the quest for the winner of my lotto contest.
When I started being active on Steem, my immediate goal is just to have a steady flow of content everyday, to maximize my exposure and hopefully get as much as many upvotes since I will be posting several times a day. That's the reason why I regularly posted with my ActiFit activities, shared DLike links, shared photos I took from my travels and my everyday routine, and every week, posted an update to this STEEMJOURNEY like this one you're reading. But my focus shifted when I wrote Your Purpose-Driven Steem Life, I got rewarded more than any of my previous posts. It's not that much compared to what others are making but comparing it with my other posts, I think it is worthy to devote some time to writing than just by sharing instant content with a lesser substance.
That's when I told myself I will give more time to write posts on topics that I am interested in and I am satisfied that I was able to write some posts in the last seven days. The first one is the truth about Failing the First Rule of Investing, then my view on Hardfork21 in terms of curation rewards which I created a follow post titled **The Peril of the Downvote Button where I pointed out the danger when users downvote post if they don't agree with what was written. I also wrote The Power of the Purse where I explained the advantage of having more Steem Power or more staked coins in getting more rewards.
Another season of Steem Monsters ended yesterday, as much as I have less and less time playing the game, I still managed to get 15 cards for finishing the Silver II league. Here are my rewards: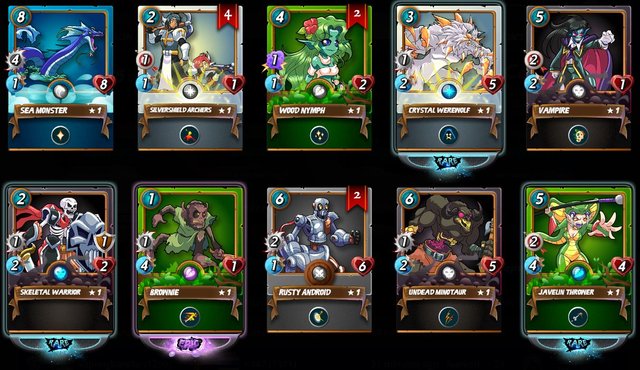 Surprisingly, I got four rares when I opened the first 10 cards for my rewards.
Still, there is no winner for my SBI lotto contest. It is the sixth time I rolled over the prizes and I really hope there will be a winner in the next draw. I can't be sure if there will be one because as of this writing, no one has ever put an entry to the contest, despite the many upvotes that the recent lotto post got. Hurry up and secure your winning number!
Here are my current stats below. Tokens are increasing slowly and I just keep on staking them.
Stats to date
| Items | Previous update | This Update |
| --- | --- | --- |
| Reputation | 52.93 | 53.51 |
| Account Value | 159.84 | 138.25 |
| SBD | 0.685 | 0.685 |
| SBI Units | 3 | 3 |
| Steem Power | 624.968 | 628.80 |
| Snax | 2,001.956 | 2,056.146 |
| AFITX | 1.76 | 1.76 |
| ACTNEARN* | 18.930 | 21.83 |
| BATTLE* | 3 | 3 |
| CC* | 1,114.425 | 1,144.74 |
| GG* | 134.360 | 135.90 |
| LEO* | 25.658 | 46.97 |
| LIFESTYLE* | ++ | 7.248 |
| MARLIANS* | ++ | 0.019 |
| NEOXAG* | 497.379 | 543.43 |
| PAL* | 6.271 | 9.878 |
| RHB* | 0.246 | 0.246 |
| SPORTS* | 6,248.022 | 6,894.35 |
| SPT* | 0.035 | 0.035 |
| TRDO* | ++ | 0.96 |
| UFM* | 5,758.104 | 5,945.05 |
| ZZAN* | 32.170 | 34.42 |
++ not included in previous update's stats
*staked tokens
My Steem Journey
Update 08 - this post
That's all folks for now and I appreciate your feedback about my thoughts by commenting below.
---
If you like my posts, I appreciate if you can follow my account.