Let's Get STEEM on Tron's Radar
So I was browsing my feed and came upon this Tweet by Trons' owner Justin Sun. He wanted to know the best decentralized platform and I figured "Why not use this opportunity to shill STEEM?".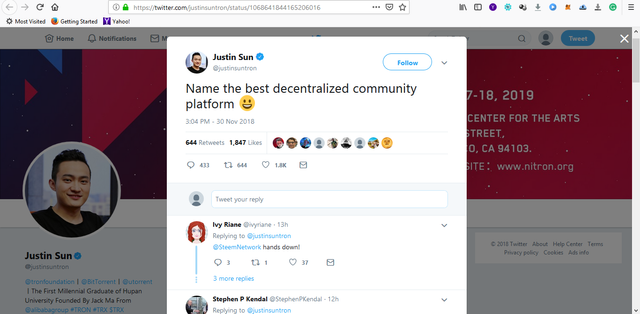 As you can see some other members of the community already hopped on the STEEMTron train. I think that's very nice of us to be proactive and work together for the benefit of our community and by extension, STEEM.
So follow this tweet https://twitter.com/justinsuntron/status/1068641844165206016
Reply with "Steem" and feel free to use the hashtag #SteemTron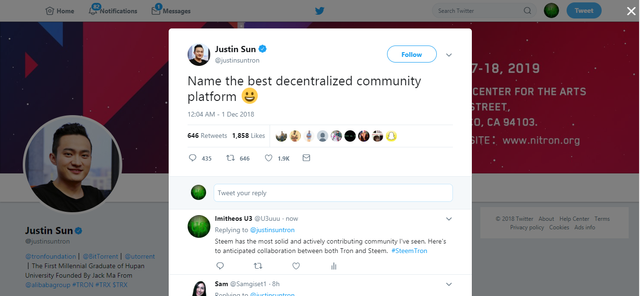 I've replied to his tweet and suggest we all do the same to show how active we are!