If you haven't heard of the Steem Torch Experiment, I recommend reading @geekgirl's original post
I thought it would be fun to have an account that creates a new post whenever the Steem Torch has been passed.
So I created @steemtorch and I wrote a python script to watch the torch and create a new post on the @steemtorch account with the details of the exchange.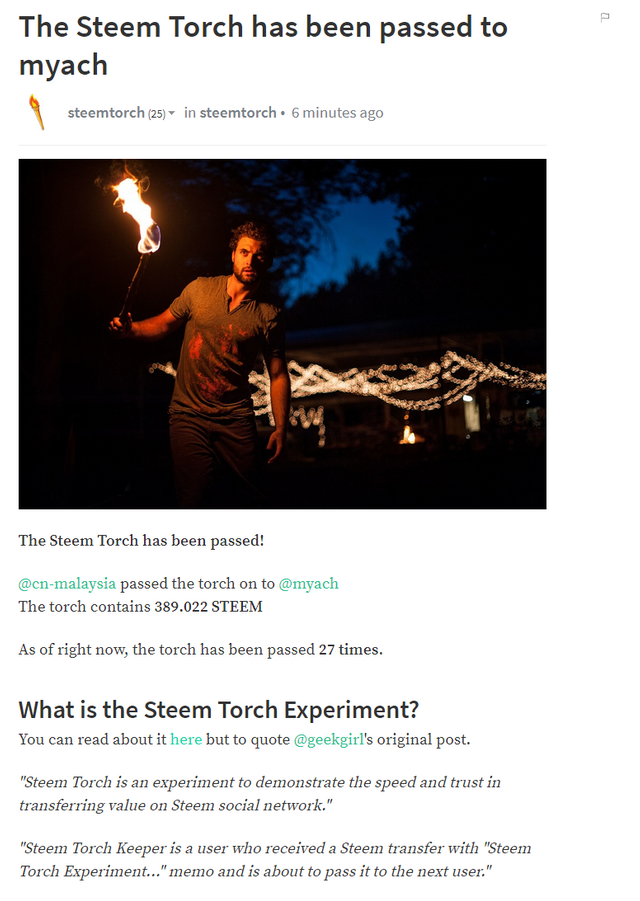 You can follow @steemtorch if you want to be notified when the torch has been passed.