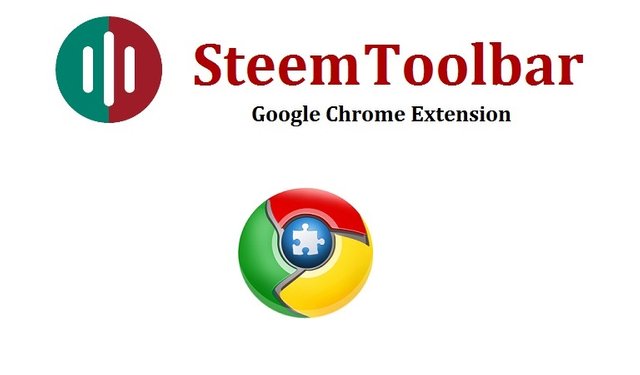 SteemToolbar is a Google Chrome extension that lets you keep track of Steem's key metrics and lets you monitor these values in real time.
In the previous update posts, I announced several new features added to the SteemToolbar:
For a complete description of SteemToolbar features, read the above mentioned posts.
What's new in the last version (v1.5.1)?
Multiple accounts support
This long awaited feature is now available and you will be able to easily display information about all accounts you manage.
To add an additional account to your toolbar, open the option popup window, then click the small "+" sign: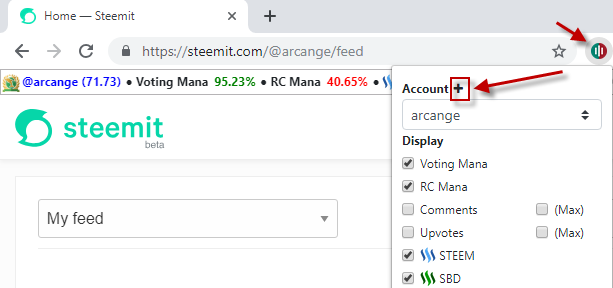 A new window will show up where you can add your new account: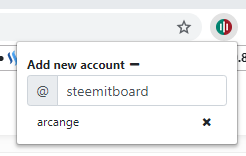 Hit return to validate and register your account. It will now be available in the accounts list.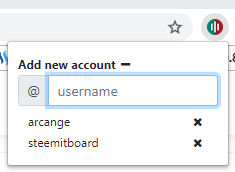 If you want to remove an account from the list, simply click on the small "x" on the right of the account.
The SteemToolbar will now be able to display information about your new account.

To switch from one account to another, open the option menu and select your account in the dropdown. The SteemToolbar will be instantly updated with the related account data.
How to update or install SteemToolbar?
If you already installed SteemToolbar, it will be updated automatically. You may have to reconfigure your settings has I have completely rewritten the extension from scratch for better performances and resources use.
For more information on how to install and configure the SteemToolbar, read this post
Your feedback is welcome
If you have special requests or features you absolutely want me to add, do not hesitate to drop a comment. You can also contact me via steemit.chat or on Discord (same name)
Thanks for reading!
---

footer created with steemitboard - click any award to see my board of honor
Support me and my work for the Steem community.