Too Good For Me Now Are You??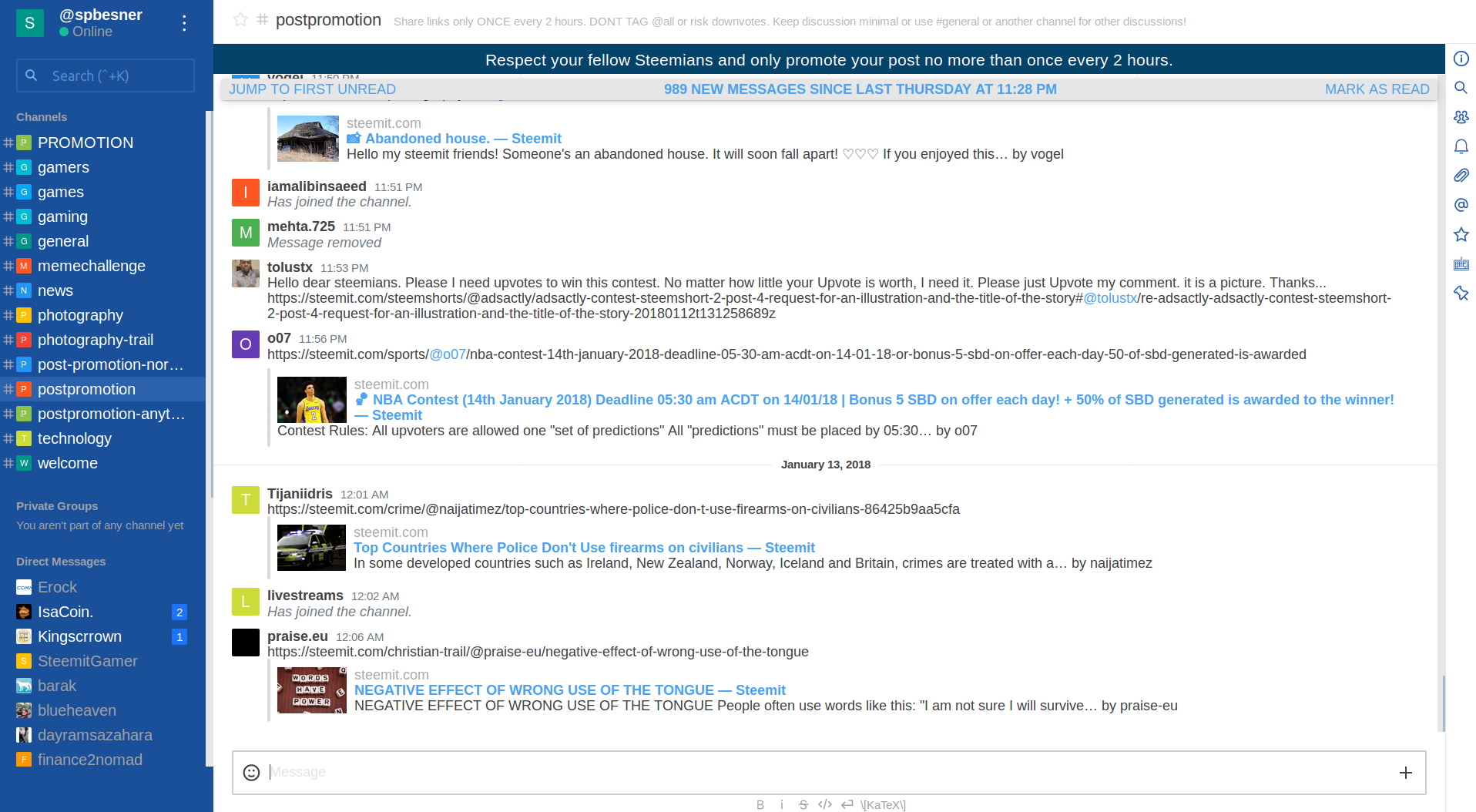 I've always had my issues here and there with www.steemit.chat loading. Up until recently it had been going pretty good. Now with the new face lift there are some very welcomed features. Mostly I just noticed it looks better and now your thumbnail automatically loads when you link a post.
Loading..... Loading time has taken a huge hit though. The page seems to load right up to a blank white screen for me and then after another few minutes I seen a little flash on the web tab and it was finally all set to go. I wouldn't really blame this to my system or connection speeds, everything else loads and runs up to par on my macbook. Also I've always had a loading problem across several networks and machines as far as www.steemit.chat goes.
Discord Will Stay My Go To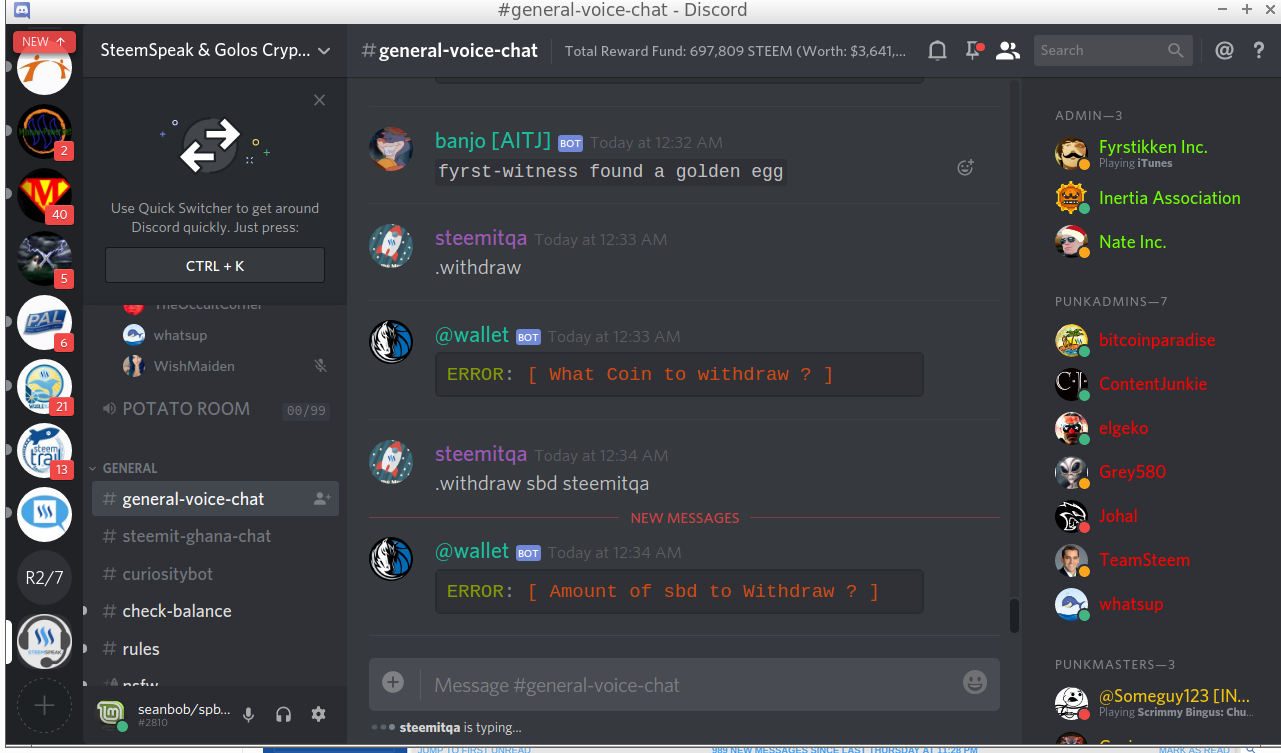 For now I'll have to say I'll be sticking with Discord as my go to for chatting and networking with steemit friends. I never knew about Discord until joining on to steemit and was truly surprised that this gem has been hidden from me. Not only are there multiple steemit communities to get involved with on Discord if you search across the web you can find a lot of others that might interest you. You can't beat their voice chat and push to talk becomes essential to those games that don't have voice included.