You may read this post as a statement of intent, I am going to be talking about boats!
I went away for a couple of days with some friends recently. We tend to get in a 2 or 3 day city break every year. This time we had 2 nights in Stockholm. I'm lucky to have friends far more organised than I am, so as per usual Ryan did all the groundwork in finding the best places to visit in the city, while Andy found us flights, transfers and accommodation. And this time he hit the jackpot. after a long evening trawling the pages of airbnb he stumbled upon this beauty: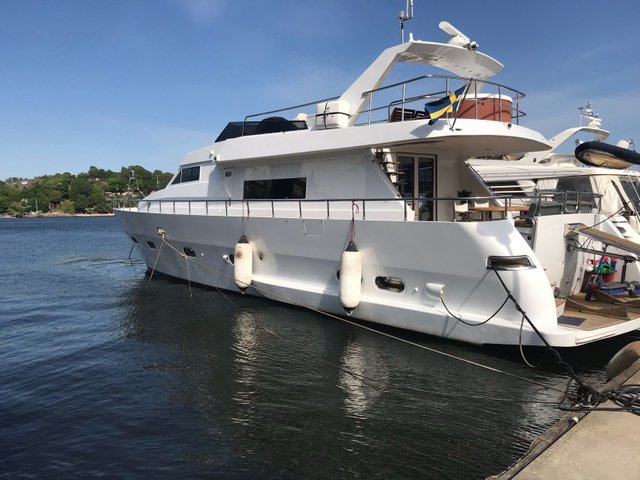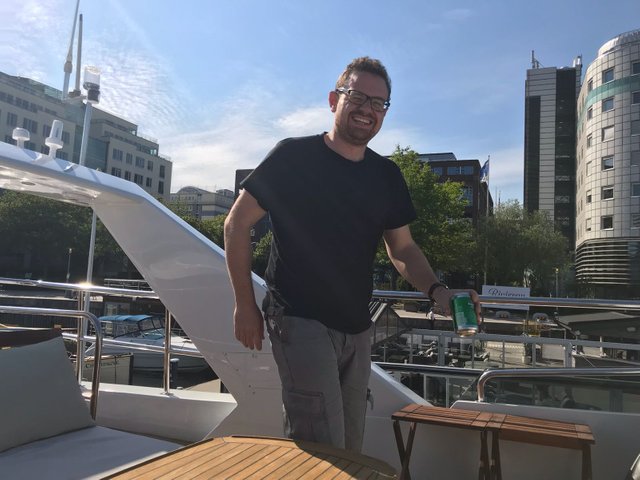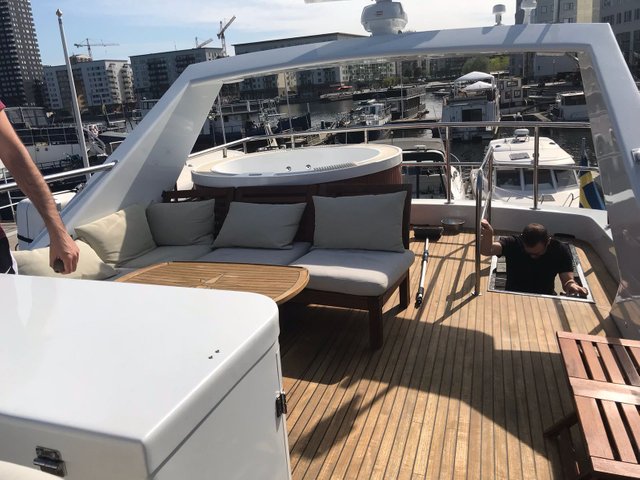 Yes that is a hot tub, on top of a yacht! Yes that is me, smiling from ear to ear, because I'm stood next to a hot tub, on top of a yacht! Our joy was compounded by us landing right in the middle of a heatwave that had found itself a long way from home in springtime Scandinavia! Our host, did everything we could have asked for. He greeted us with a cold beer and logged us into his Spotify account.
We went without any clear idea of the things we wanted to see there. The only firm plan was to go to the ABBA museum, so of course we didn't go! This is usually our way and it usually works out well for us. This time it worked out so well. We went to see the Vasa.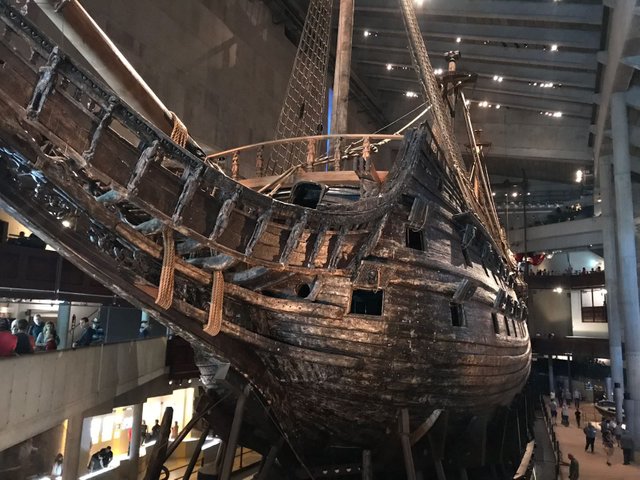 It's really hard to get a picture of this thing that does it justice. It's huge, 69 meters long, and is housed in a museum designed to show it off perfectly. the Vasa is a ship that sank on it's maiden voyage out of Stockholm. In fact it sank so quickly that it remained on the the bed of Stockholm's fresh water bay for 333 years! The boat is amazingly well preserved, it's a truly amazing thing to walk around. The museum gives a breathtaking display of the ship. It's spread across four levels so you are able to study the boat from every possible angle, and is full of fantastically insightful displays.
Anyway the timing of all those boats was serendipitous. It's sent me down a path of reading about sailing, watching lost at sea movies and cycling by the canal even more than I used to! I'm going to start a series where I look into the technological advances that have taken us from floating across small rivers hanging onto the biggest tree trunk we could find, to traveling the world on ocean liners. I hope it proves interesting enough to take a few of you along with me