This is technology innovation tennis ball+speaker
If you love tennis and music, you ber check out this Wimbledon tennis ball speaker. It's tennis and Bluetooth speaker in one package. This Bluetooth speaker embodies tennis history as well as recycling of balls used in the last championship. What could get any better?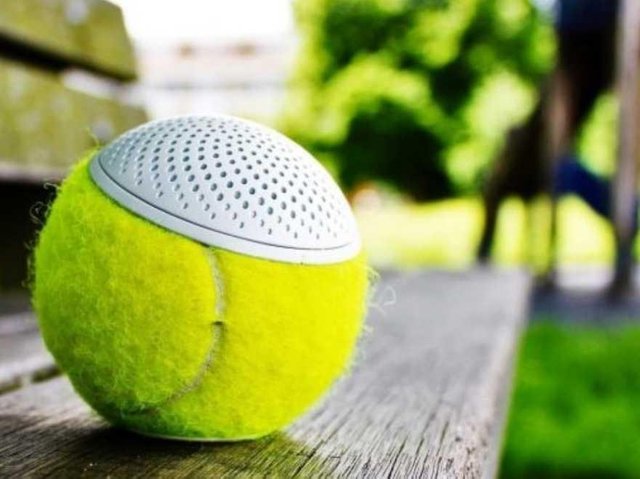 Wimbledon is the most senior tennis tournament in the world. Each year, several players take a chance in winning the Grand Slam event. As it unfolds its 140th anniversary, several big names make its own way of commemorating the tennis history. Just like how Google celebrated the event with a fun Google Doodle. But I guess nothing can beat on how hearO remembered the historical tennis event! They made portable speakers from of the 55,000 tennis balls used in last year's Championships.
Estimated, 230,000 tennis balls go to waste after the tennis tournaments each year.
Each Wimbledon Tennis Ball speaker is housed in a retained original tennis ball shell. The shell acts as the speaker's protective skin that absorbs vibration. It also features a Fibonacci grill pattern that optimizes sound production the better way. At the bottom of the speaker, you can find one button for power and pairing purposes. It uses technology from France.
The hearO tennis ball speaker began making its way to fame through Richard Moss' (CEO, Rogue Projects) Kickstarter campaign last year, 2016. But since the tournament is here, it's a hit again!
This portable speaker is currently being sold on their website at about $78 each. The package includes a USB cable, charging cable and a tin case inspired by the classic tennis ball tin cans.
It has also launched some special editions of this Bluetooth speaker. There are certain speakers signed by tennis household names like Andre Agassi, Pat Cash, Roger Federer and Pete Sampras.