Fixing stuff
So today, i have been fiddling around with some 3d printers, that needed repair. As exams deadlines are coming up, people are starting to need them for their projects, so i might as well get them in tip top condition. For anyone interested, we have a few Craftbots and a few ultimakers at uni, and they are all somewhat simple to repair, if you know what you are doing.
Printing money
Naturally, when they were in working condition, i had to test them out. And who wouldn't like to print their own money? I saw this as an opportunity to make my first iteration of a physical steem coin. This really serves no other purpose than for me to have fun. Also, i saw it as a fine opportunity to make people aware of steem, and spread the word. Passing these around would be a fun way to make people wonder whatever the heck steem is about, and maybe we could even get some new people on this wonderful website.
For my first iteration, i went with a simple maker coin with the steem logo added to it. Not the makercoin as in the cryptocurrency, but makercoin as in the coin makers utilize to create their own branded coin (didn't realise that was also a cryptocurrency, but it seems like "there's a cryptocurrency for that").
As i only had a few minutes, i simply used a blank coin from this fellow https://www.tinkercad.com/things/aA9gZMgwIHe-maker-coin-blank and added the steem logo. Below, you can see some gifs of the printers working.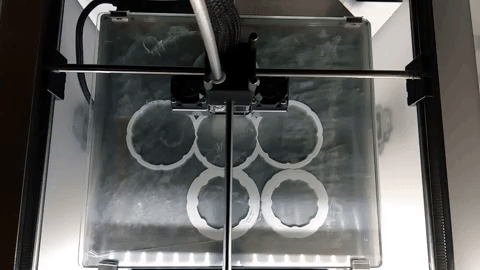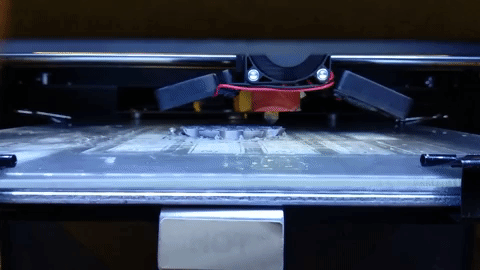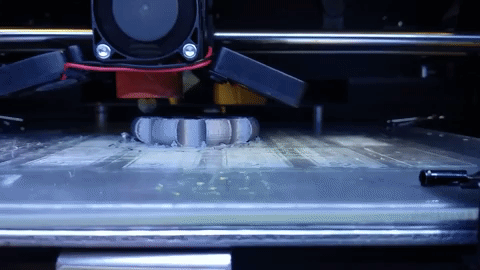 As you can see, the craftbot (the one with the silver coloured coin) is still a bit rough, so i'll have to fine tune that a bit when i have the time. The prints were running over the night, and as i do need at least a bit of sleep, i went home, so i do not have a ton of footage.
But here's the finished product, the version 0.0001 of my steem coin :)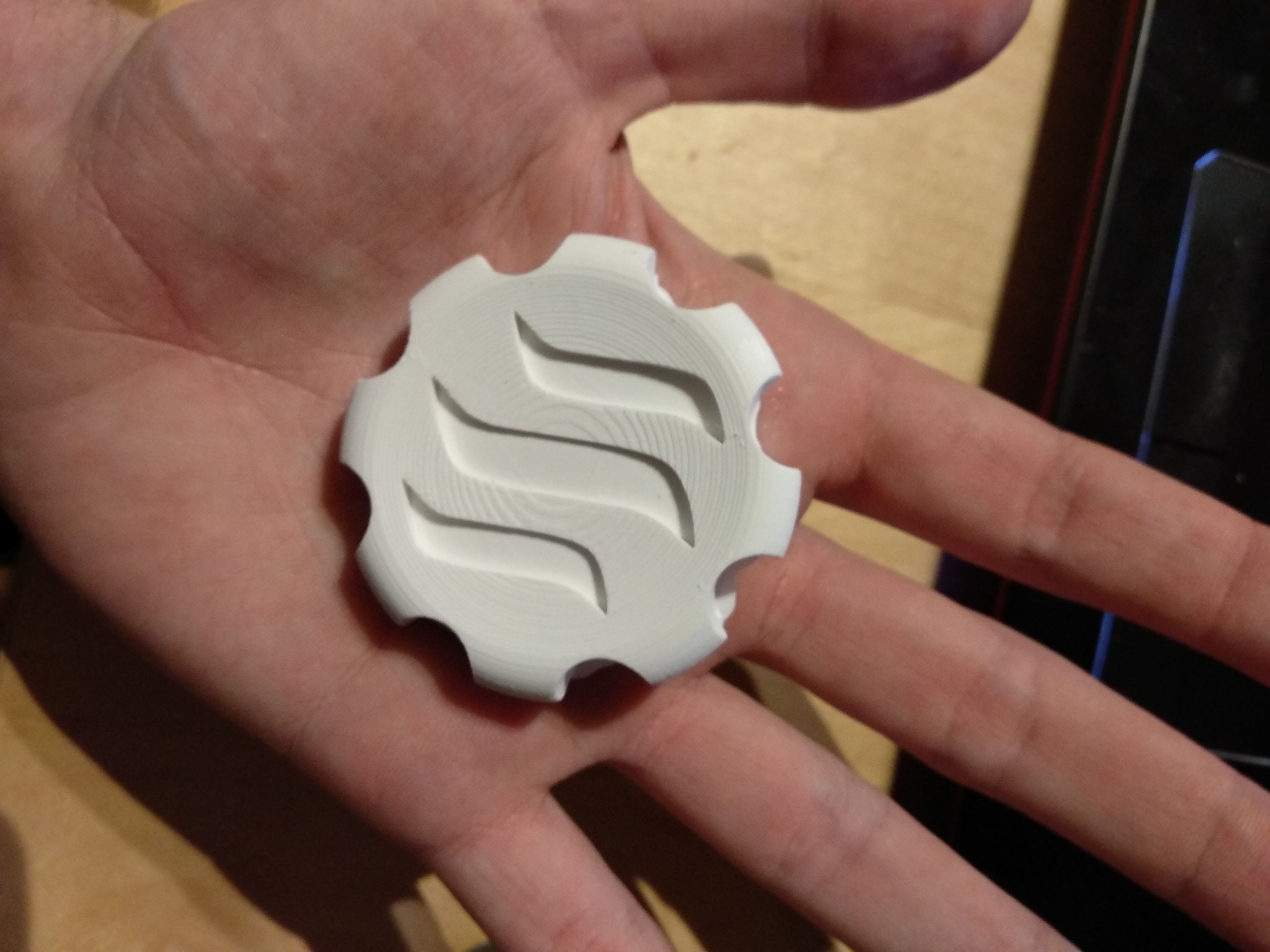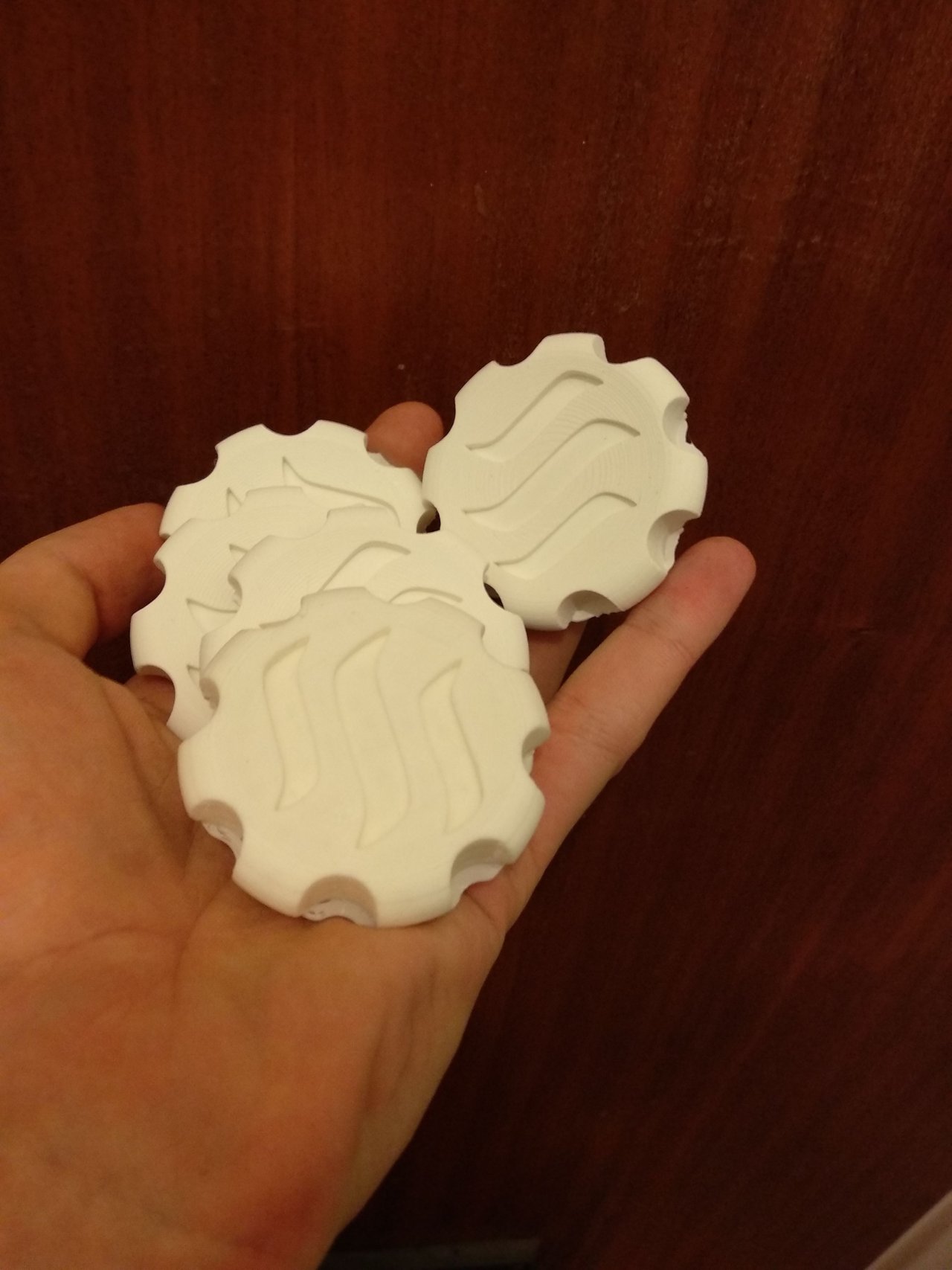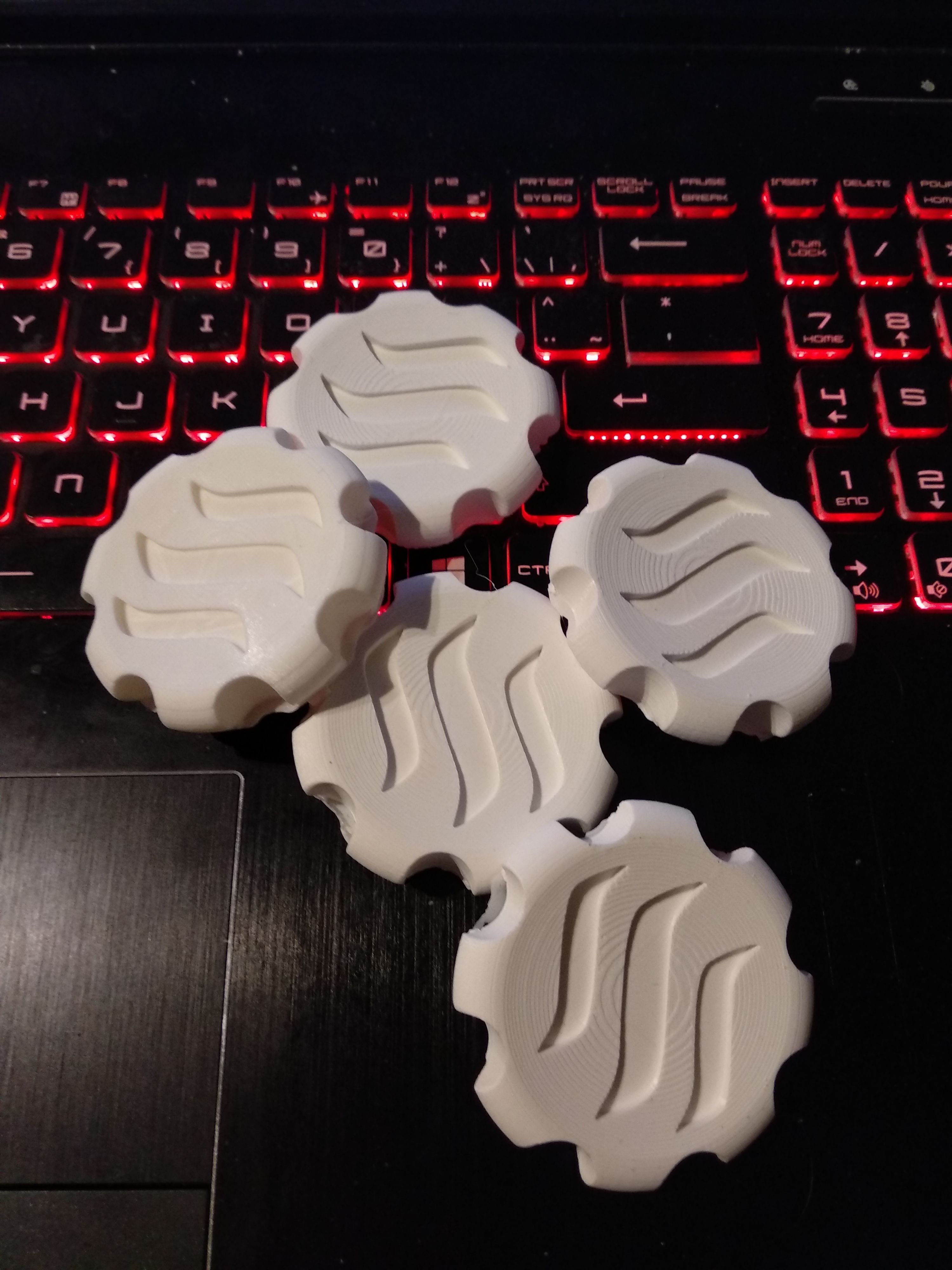 All in all, i think they have a nice size. It has a good feel in the hand, and i believe that passing them out to some would make them wanna figure out whatever the hell steem is. For my next iteration, i'll probably go for a complete re design though. I also want to add the steem name (or steemit), so people actually now what to search for.
Some issues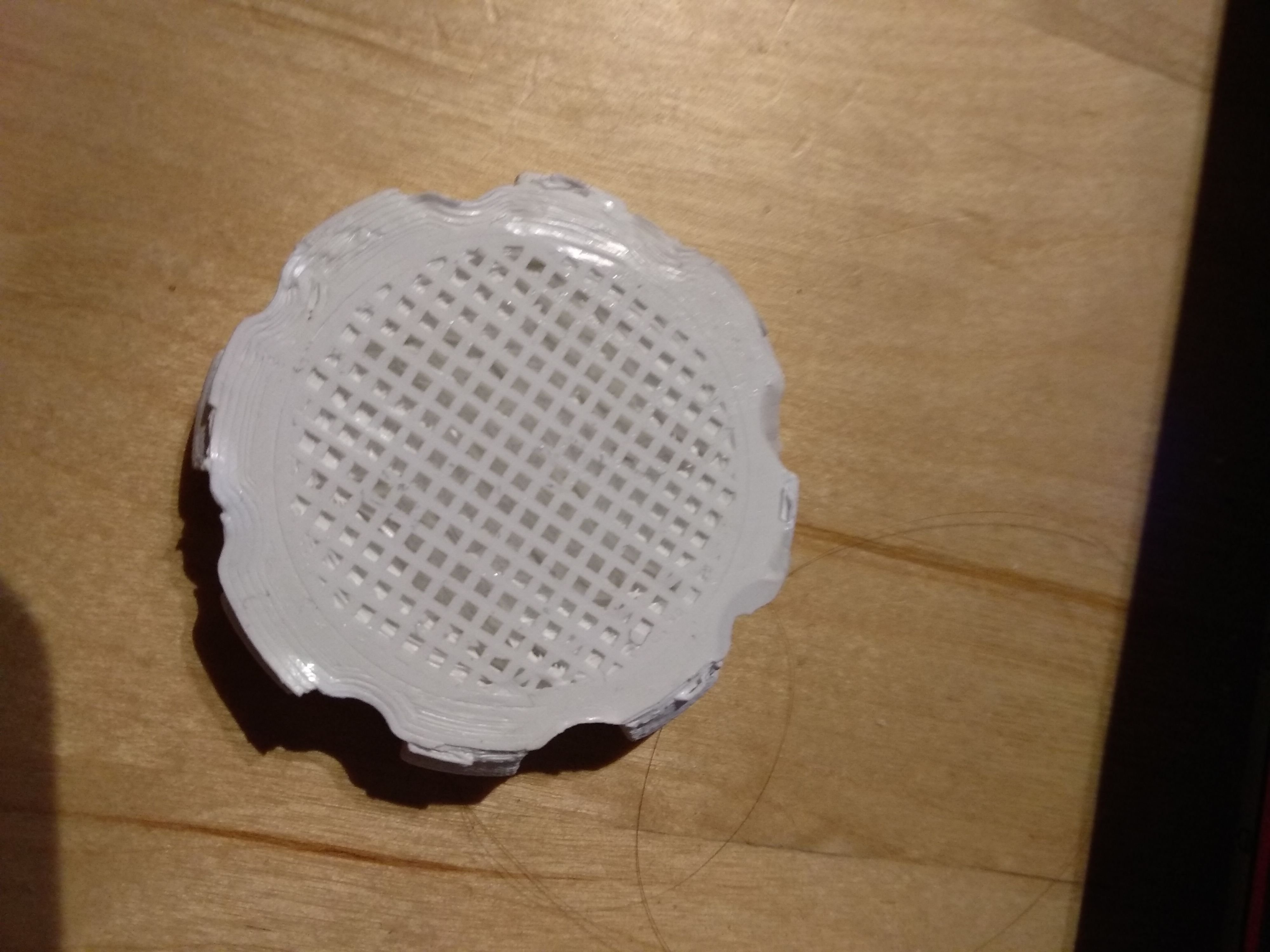 Unfortunately, i also have a bit of fiddling to do with the ultimaker. This is the buttom of the coin, and what you see here is the machine trying to do support material. This is created so the print do not collapse. Normally, it is quite easy to break off, but this is completely impossible, without destroying the coin.
If all goes wrong, i'll likely just wind up with a flat bottomed coin… Or i will create a mold of it, and then i can make enough to pass around to fellow steemians i meet on my way :)
Anyhow, that was today's 3D printer repair job.
Reviving a dead alien booger
I also got a chance to check out the scoby from my first blog, if anyone is keeping tabs. To sum up, i will be writing my Bachelor's project about turning bacterial cellulose into a sustainable, eco friendly alternative to leather. To do so, i am brewing Kombucha, and using the scoby for material.
Unfortunately, the Scoby, or maybe the entire batch of Kombucha, has somehow died. The box it is in, is placed in quite a busy lab, and i suspect this has to do with its untimely demise. There's a lot of different factors that could have played in, it either got too cold, it needed food, or it got in contact with something toxic.
Below you can see the seemingly dead scoby. It's a poor picture, and i apologize for that. Seems like my phone had some issues with the glare. Maybe when the steem rises in value, i can afford a phone with a proper camera :)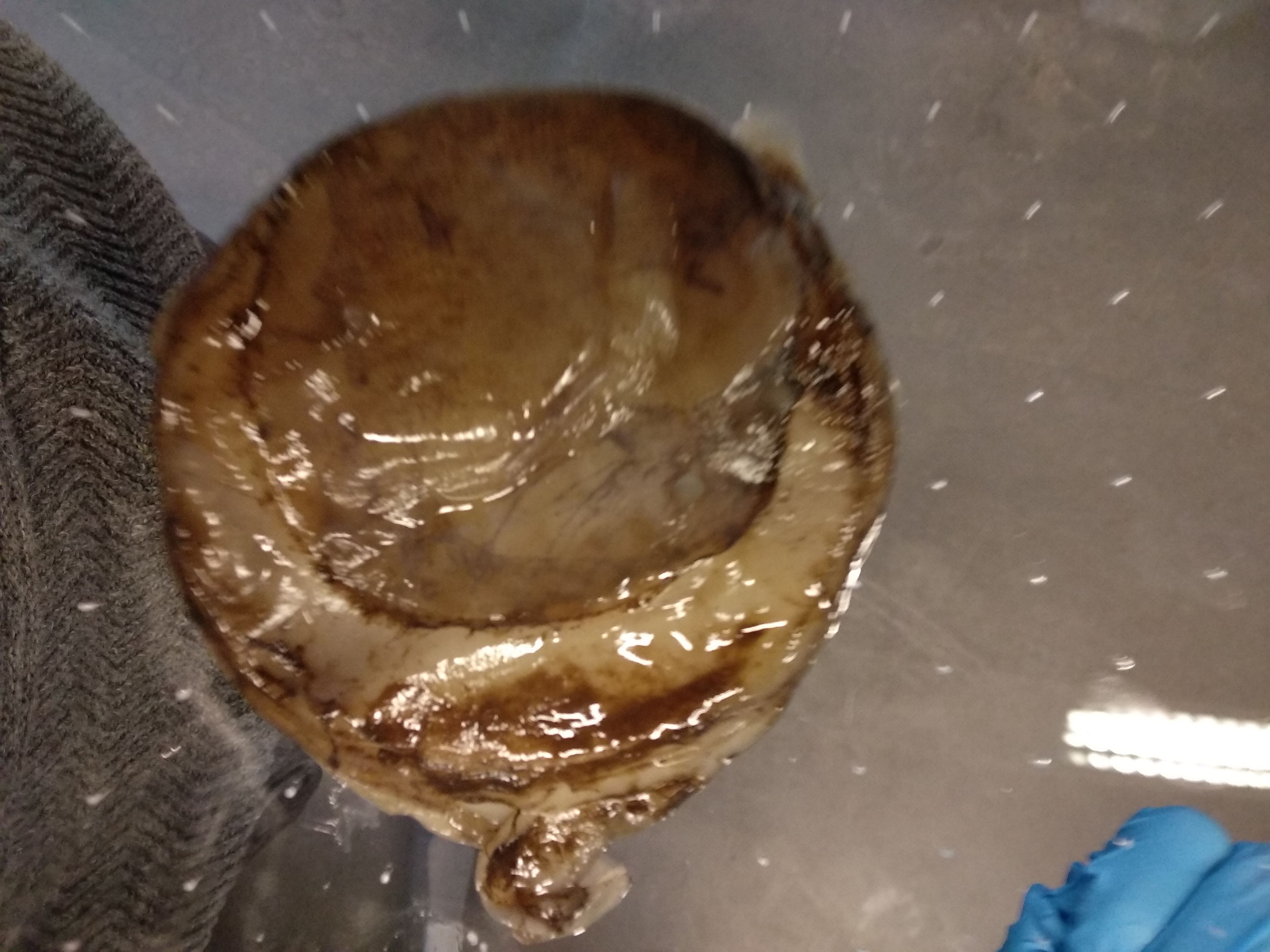 Finding diamonds while you're standing in shit/ learning from your mistakes
Yummo, huh? Anyhow, i hung it to dry, as i might as well see if i can turn it into leather. This time, i hung it to dry on a sheet of acrylic, as past experience has taught me not to use porous materials. Otherwise, the material and the scoby will completely fuse together.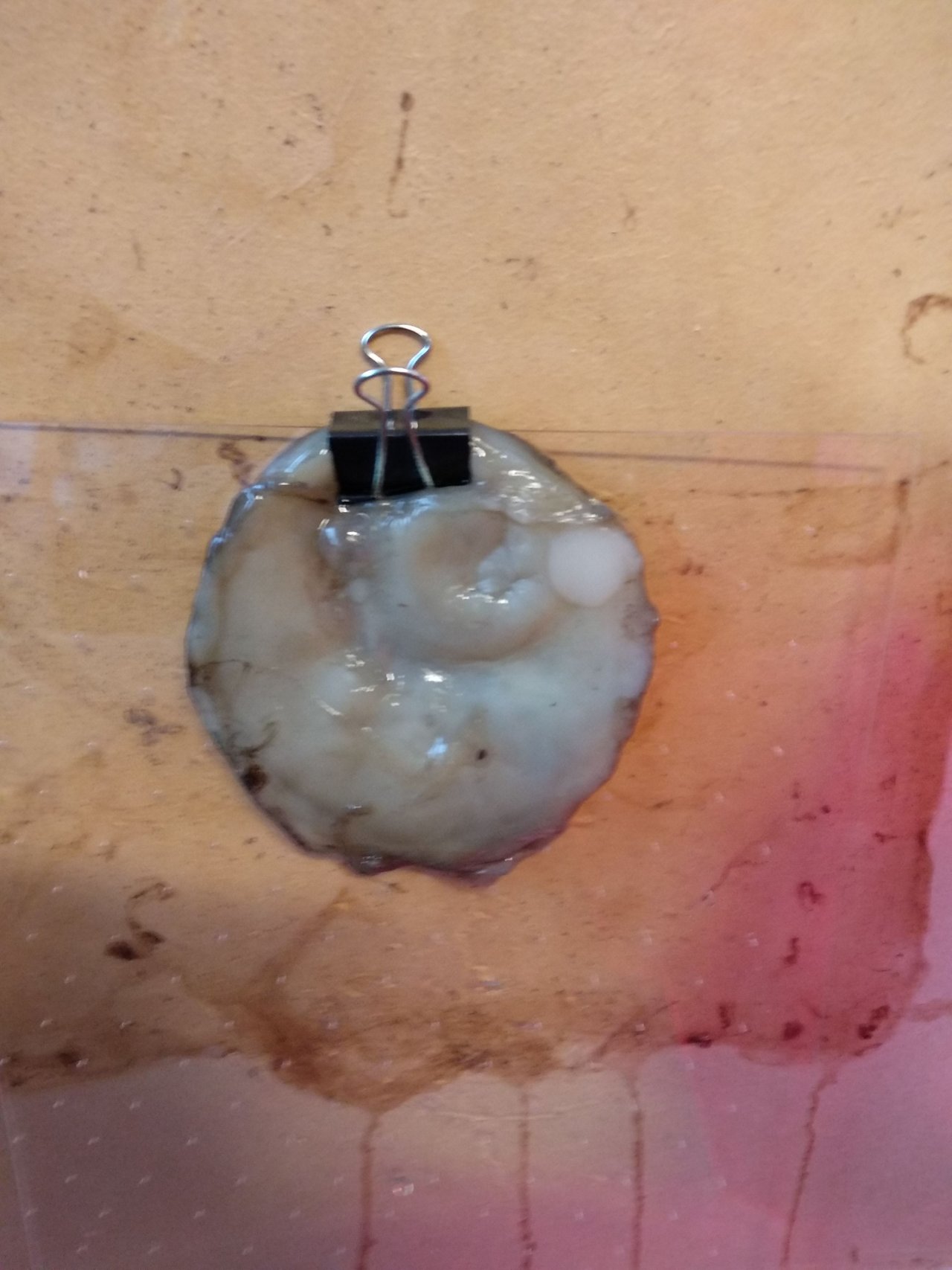 This was definitely an unforeseen challenge, but maybe i'll figure out something new from it. So i guess it is not that bad. When i am actually starting my Bachelors, i now have a more clear idea about what to avoid.
For now, i simply added a fresh Scoby, and some extra Kombucha to the mix. I'm hoping that this will give it the needed boost in order to revive itself. Here, you can see the new Scoby floating in the Kombucha. Here's to hoping :)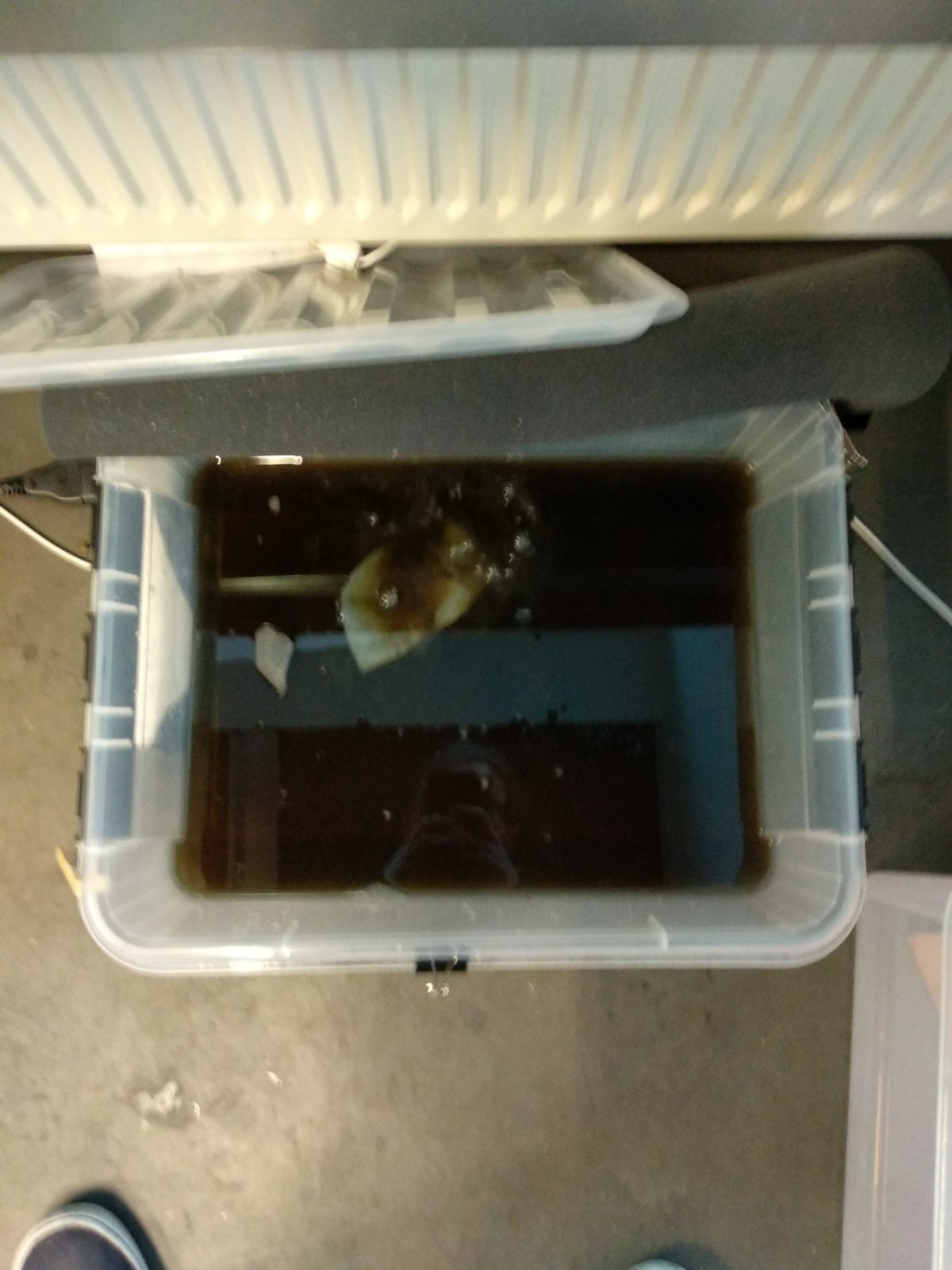 If you have made it this far, i am very impressed, and you have my greatest gratitude. Thank you for taking your time to read up on whatever weird stuff i am doing. I'm very much excited about the future for this website. If you're still reading, you definitely deserve a 3d printed steem coin if we ever meet on the street :)
Have a great day people! And a lovely December, i hope you're all warm and cozy.