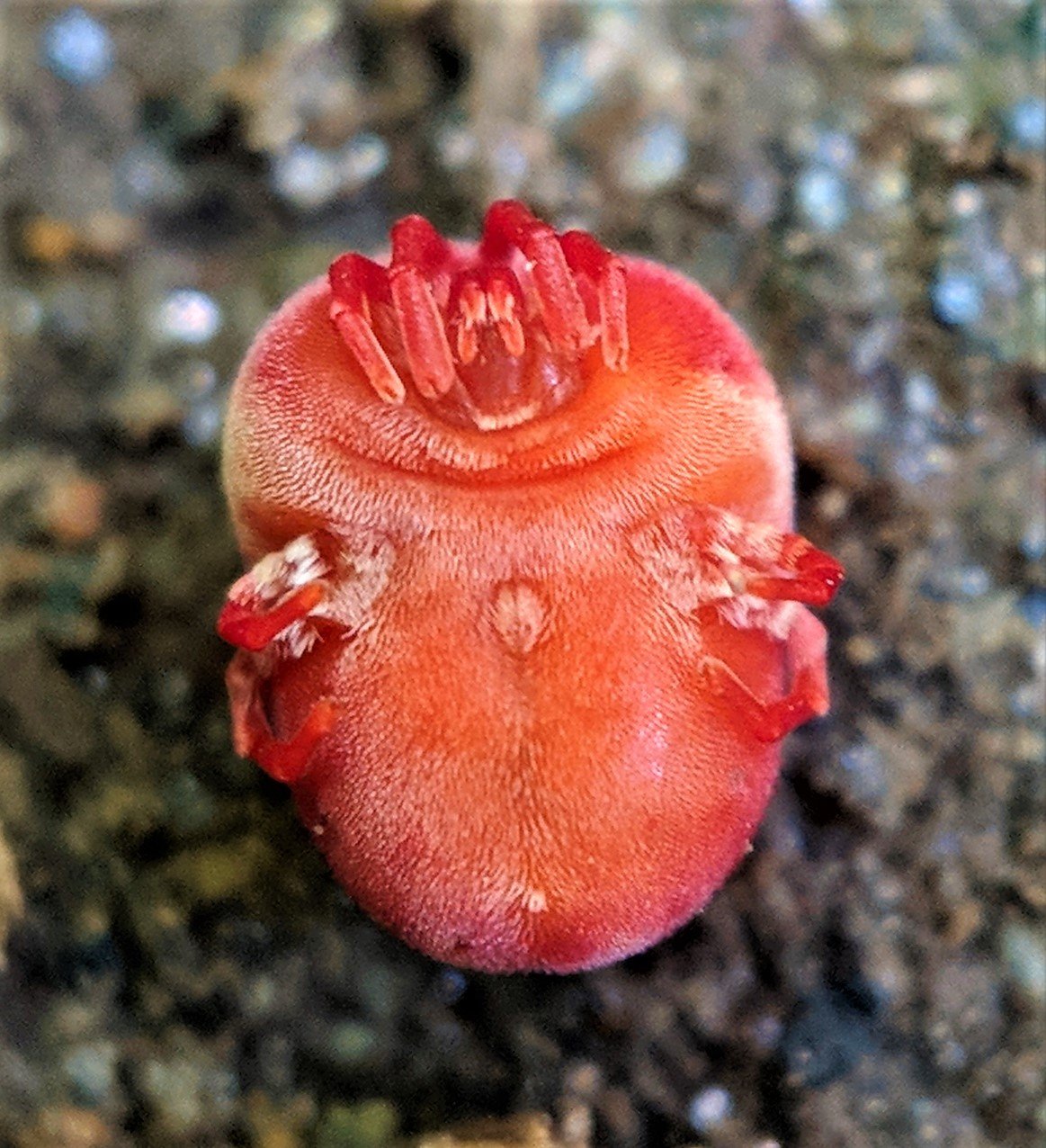 The search for mushrooms sometimes turns up strange things - and this is no exception.
The Red Velvet Mite, a member of the genus Trombidium, is about the brightest insect I have ever seen in real life. We saw this thing crawling around from five feet away, even though it was only a few millimeters in size.
Except, The Red Velvet Mite is not an insect at all, but a "true mite." That means it is an Arthropod - specifically it is part of the Arthropoda phylum, in the subphylum Chelicerata, along with spiders and ticks. Like spiders and ticks, this creature has a chitinous external skeleton, and a segmented body, most apparent here by looking at the leg joints.
This first photo is my favorite and really captures the strange, downy - dare I say velvety - hairs covering the mite's underside and legs, as well as highlighting clearly all eight appendages and two smaller graspers by its mouth.
Here's the bugger right side up.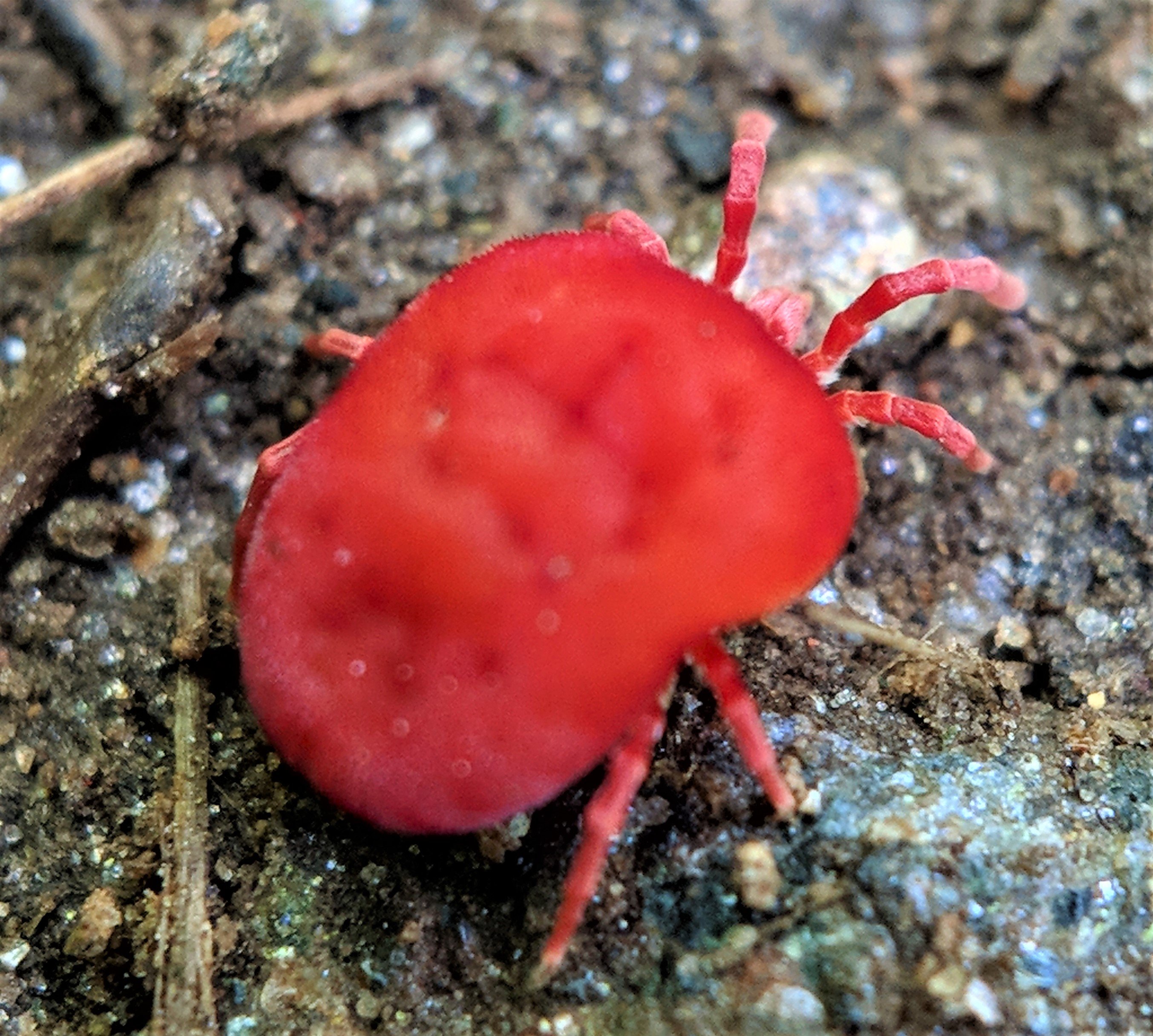 It's hard to get depth of field right with macro on a moving target.
However you can get a better sense of what the topside of the mite looked like by watching it in action below: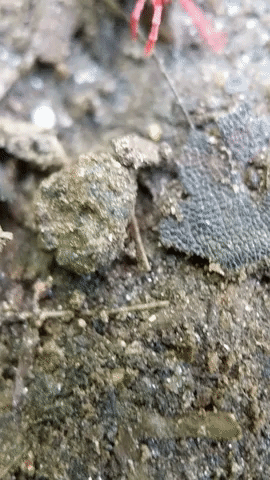 Although I've never seen a clover mite before, they are apparently considered pests.
At first, I thought this was a Clover Mite, or Bryobia praetiosa, but then I realized this is **way too big ** to be a clover mite.
Some more internet sleuthing turned up a much weirder possibility that this was a Red Velvet Mite and, after finding two posts in the awesome Bugguide.net website that fit the bill perfectly and had been vetted by the community there. I feel confident this is a North American Red Velvet Mite in the genus Trombidium.
These guys apparently play an important role, along with a host of other critters, in decomposing organic material that falls to the forest floor. Humorously, to me, their diet actually includes fungi, in addition to a plant material and bacteria, and some species can live to several years old.
When we were done photographing this mite, we made sure he made it safely off the trail back into the wilderness, where he no doubt continues to do his important work sustaining the local ecosystem.
---
Photos are my own
Info Sources: