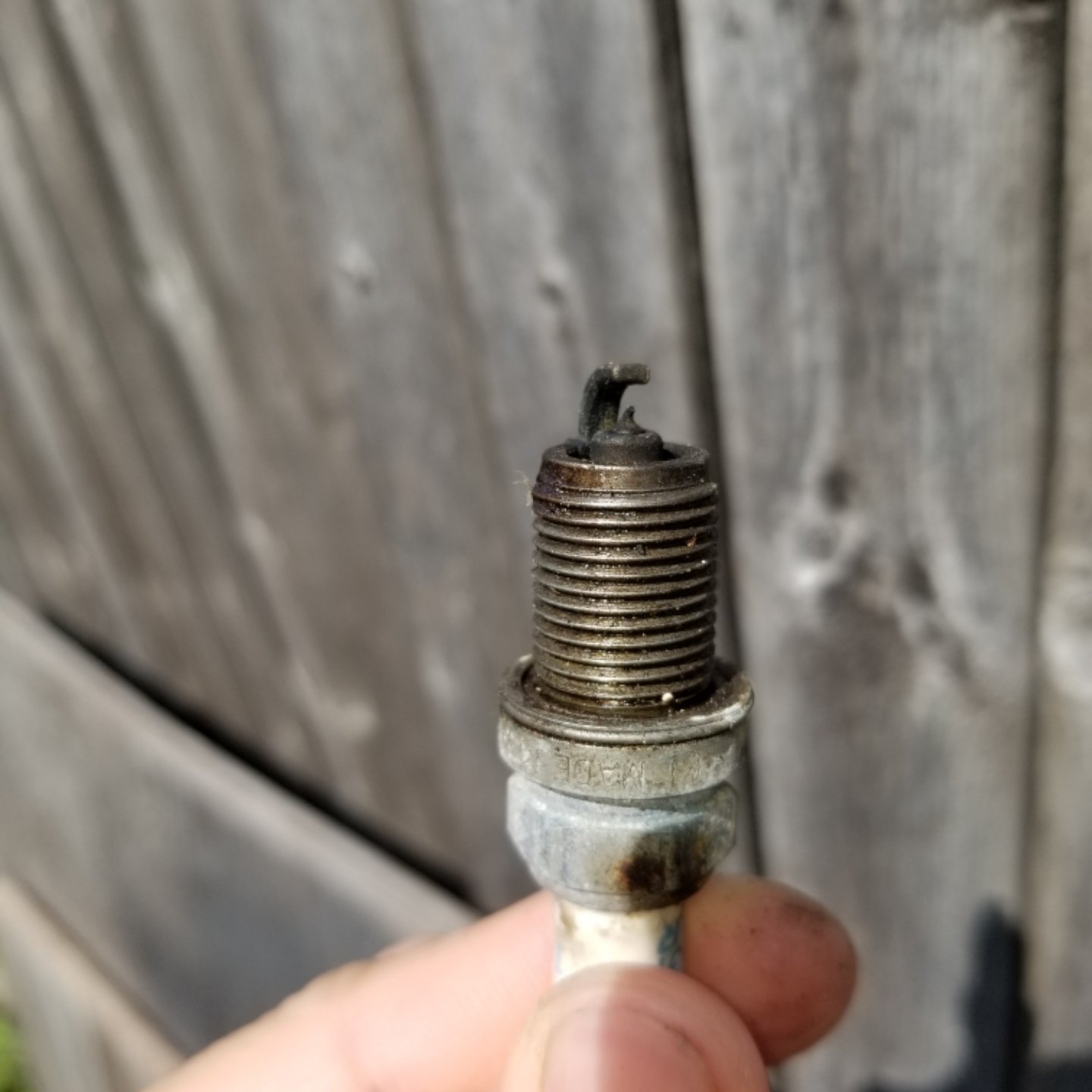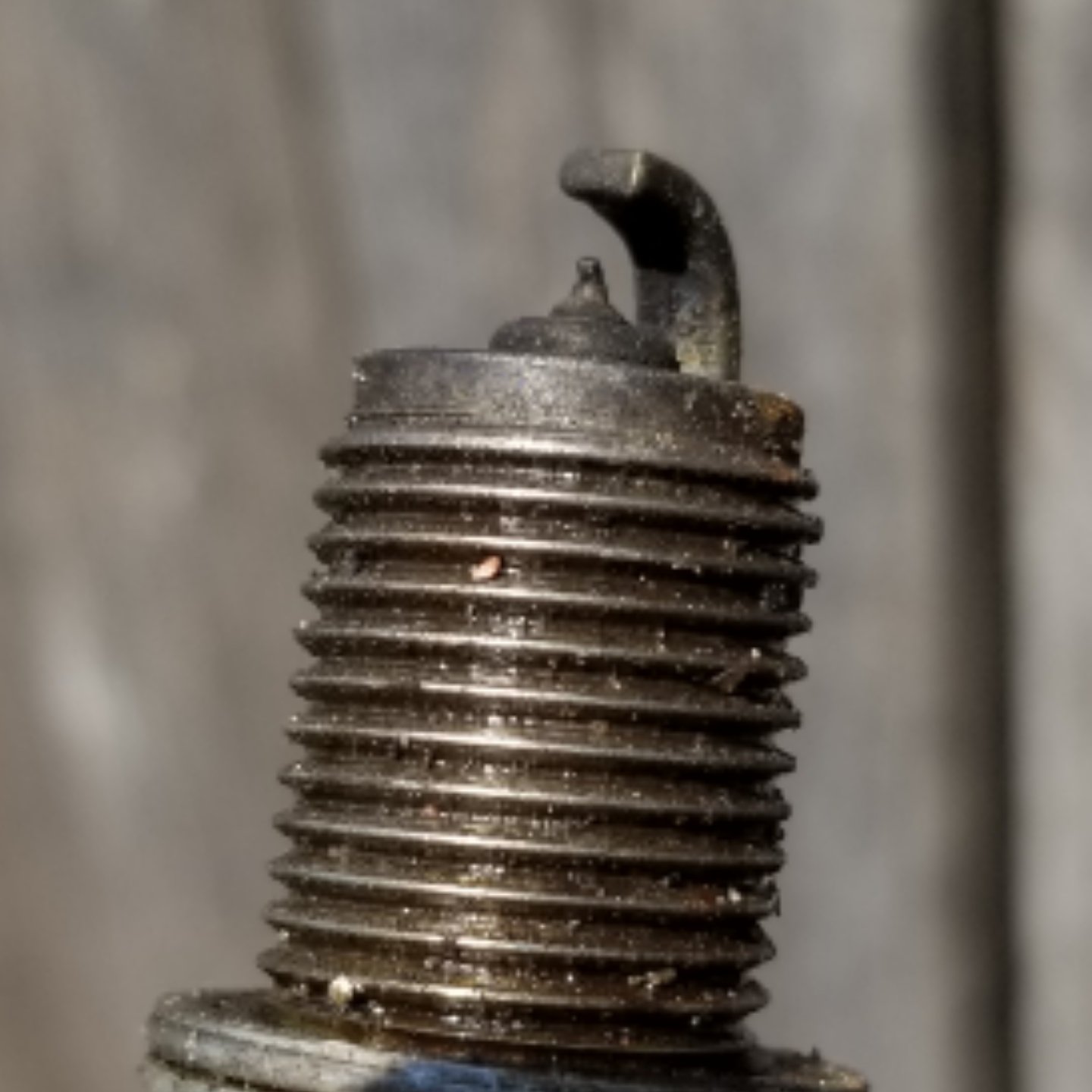 ---
This is the sparkplug that I pulled out of the BMW E30. I'm not sure of the mileage, but it's about a worn as it gets. As a kid, I always wondered why spark plugs need to be replaced since it was just electricity passing from one point to another. The reality is that there's really not much going on aside from that so a worn plug is a very uncommon sight.
Heres a short lesson on spark plugs.
Spark plugs have 2 electrodes that are spaced apart by some dimensiom called a gap. An electric charge is applied to one side which then jumps from one electrode to another, creating a spark.
Over millions of cycles, the electrode, which is made of metal, is eroded by the electric current. While this won't prevent the spark from being generated, it does reduce the efficiency of the spark. For cars that run significant advance or retarded timing (such as cars with turbo or superchargers) or with high revving engines, you'll have a noticeable effect on your engine that could cause damage if left unchecked.
So how did this sparkplug get this bad?
Lots and lots of miles is the only answer. The BMW service manual calls for spark plug replacement at 30K miles as a preventative maintenance item, but this car must have went over the maintenance cycle by a considerable amount to show this much wear!
It would have been great to get a back to back comparison of how the car performs with new spark plugs, but the new plugs were being delivered a week later and I had to tackle the fuel injectors.
With the new injectors and plugs installed, the motor is butter smooth at startup and idle. I can't tell you if the smooth operation was contributed mostly by the plugs or injectors, but I can say that the engine is considerably smoother than before!
---