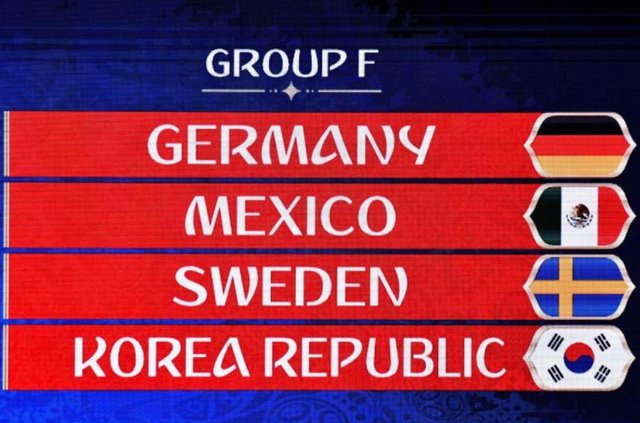 ---
SteemSports Presenter:
@thesportsguy
---
SteemSports Editor:
@scottybuckets
---
After the draw has been announced for each World Cup, there always seems to be a so-called "group of death" that emerges as the most difficult from top to bottom. In Brazil 2014 it was Group G - featuring Germany, Portugal, The United States, and Ghana. This year is no exception, as Group F has been pegged by most as the best example of a "group of death" in Russia 2018. It is a group that features the defending Champions in Germany, a very capable side in Mexico, who breezed through CONCACAF qualifying, a very good Sweden squad, and a South Korean bunch that are always lingering trying to capture the magic from 2002 when they went all the way to the Semi-finals. Without further ado, here is this year's "group of death" preview:
---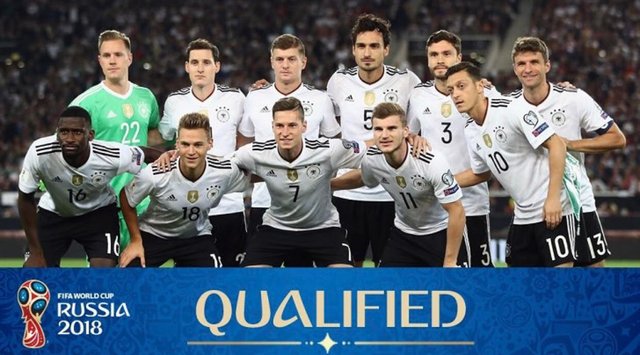 ---
GERMANY
---
Appearances: 19th
---
World Cup History: 1934, 1938, 1954, 1958, 1962, 1966, 1970, 1974 (hosts), 1978, 1982, 1986, 1990, 1994, 1998, 2002, 2006 (hosts), 2010, 2014
---
Best Finish: Champions (1954, 1974, 1990, 2014)
---
World Cup Record: 66-20-20 (W-D-L)
---
Current World Rank: (1)
---
Germany missed 2 of the first 4 World Cups, but have not missed one since as they will be making their 19th appearance in the tournament, second most all-time to only Brazil. Out of all of those renditions, only once have the Germans failed to at least reach the Quarter-finals (1938). That is 16 consecutive World Cup visits where the Germans weren't ousted until at least the Quarter-final stage. They've stood on the podium (1st, 2nd, or 3rd place finish) a remarkable 12 times out of 18 tries, finishing as the runners-up and in third place four times a piece. They joined the Italians in hoisting the FIFA World Cup Trophy for a fourth time, second all-time only to Brazil with 5 when they won the title at Brazil 2014. The top-ranked country in the World and Defending Champions are once again a very popular choice to hoist the trophy yet again, and join Brazil for most all-time. Head man Joachim Löw, who is one of the longest-tenured National Team coaches in the world, at the helm since mid-2006, once again has a ton of talent and depth available at his disposal. He used 37 different players during an easy European Qualifying that saw them win all 10 of their matches. Thomas Müeller leads the way for the Germans with 10 goals in World Cup play already in his career, but is definitely not the only talented goal-scorer available for Die Mannschaft. Look for another deep run out of Low's talented squad.
---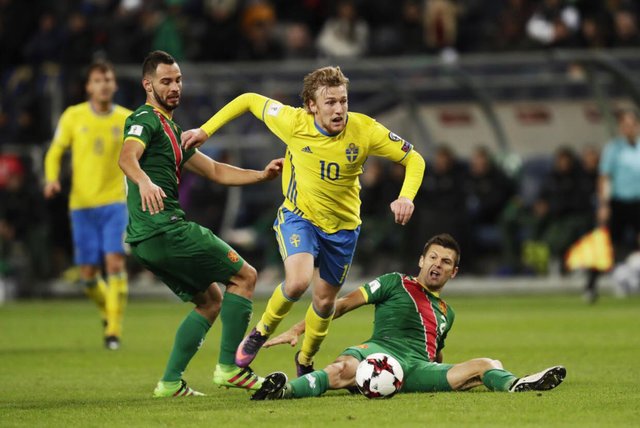 ---
SWEDEN
---
Appearances: 12th
---
World Cup History: 1934, 1938, 1950, 1958 (hosts), 1970, 1974, 1978, 1990, 1994, 2002, 2006
---
Best Finish: 3rd (1950, 1994)
---
World Cup Record: 16-13-17 (W-D-L)
---
Current World Rank: (24)
---
Sweden return to the World Cup after missing out on both South Africa 2010 and Brazil 2014. They finished second in a qualifying group that featured powerhouses France and the Netherlands, and also featured Bulgaria and Belarus. They finished tied for 2nd with the Dutch but went through to a playoff thanks to a superior goal-differential. They then dispatched power Italy in the 2-leg playoff to punch their ticket. The Swedes have enjoyed plenty of success in the World Cup in their past, having reached the Semi-Finals on four occasions. In each of their last 3 appearances in the tournament, they've advanced out of the group stage (1994, 2002, 2006), finishing in third back in 1994. Blågult have looked very good of late, only conceding 6 goals in their past 11 international matches including qualifiers and friendlies. Legendary Zlatan Ibrahimovic will not be present for the Swedes, but there are those that feel his absence will actually pull Janne Andersson's squad closer together in Russia. Sweden have the ability and experience to make it four appearances in a row in the knockout stage, but it won't be an easy group to maneuver through.
---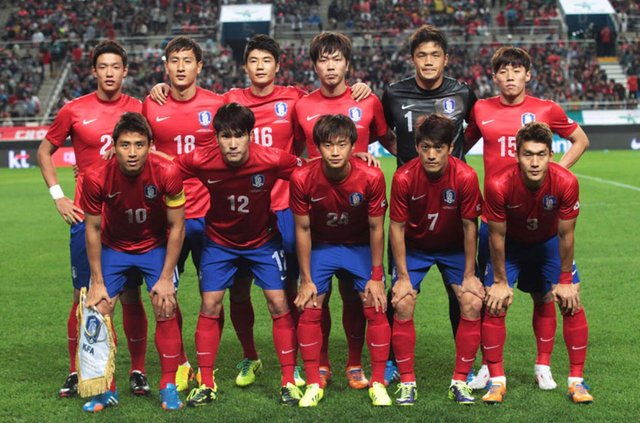 ---
SOUTH KOREA
---
Appearances: 10th
---
World Cup History: 1954, 1986, 1990, 1994, 1998, 2002 (co-hosts), 2006, 2010, 2014
---
Best Finish: 4th (2002)
---
World Cup Record: 5-9-17 (W-D-L)
---
Current World Rank: (57)
---
Make it 9 consecutive World Cup births for the Taegeuk Jeonsa, as they will be looking to advance to the knockout stage for the just third time in their history. They were able to reach the Rd of 16 in South Africa in 2010, but their only other trip to the knockout stages was in a shocking run as co-hosts with Japan in 2002 when they got all the way to the Semi-Finals (albeit, aided by some questionable officiating along the way) and finished fourth. If the South Koreans are to advance this year, however, it is going to take a truly heroic effort. With Germany and Mexico ranked in the top 15 and Sweden just outside the top 20, this group has plenty of quality to get past. Four losses in their last six friendlies heading into the competition suggest a side that is not in its finest form, and even the qualifying campaign in the weak Asian region was difficult. Just 4 wins in 10 3rd-round qualifying matches was enough to get South Korea into the Tournament, but head coach Shin Tae-yong's side will need a much-better performance in Russia if they are to somehow get out of the perceived most difficult group.
---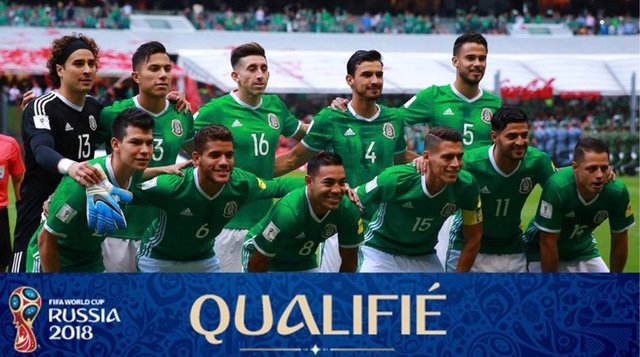 ---
MEXICO
---
Appearances: 16th
---
World Cup History: 1930, 1950, 1954, 1958, 1962, 1966, 1970 (hosts), 1978, 1986 (hosts), 1994, 1998, 2002, 2006, 2010, 2014
---
Best Finish: Quarter-finals (1970, 1986)
---
World Cup Record: 14-14-25 (W-D-L)
---
Current World Rank: (15)
---
Mexico have one of the longest, most seasoned histories with the World Cup, but it is also filled with equal parts frustration and sorrow. El Tri have advanced out of the group stage in six consecutive World Cups, but have been ousted in the Round of 16 on each occasion, making it 32 years since they reached the Quarter-finals in their second go-round as hosts in 1986. Mexico easily finished atop the group in the final round of qualifying out of the CONCACAF region with 21pts, losing only 1 of 10 matches. Possibly the most popular team in the United States at the moment, the Mexicans will be hoping that the Chicharito show is ready to go as the 30-year old will once again be called upon to provide some magic for the El Tri. They are 3-1-2 in their previous six friendlies in World Cup tune-ups, surrendering a total of just 3 goals in the 6 matches. Goalkeeper Guillermo Ochoa is one of the best, and is back once again after an outstanding performance in Brazil 2014. He along with the aforementioned Chicharito, Carlos Vela, and Captain Andres Guardado give head man Juan Carlos Osorio plenty at his disposal. The question is not only can Mexico finally get past the round of 16, but can they even make it out of the group to begin with?
---
PREDICTION: Germany, Sweden advance
---
Thank you for following
@steemsports
and you can find me
@thesportsguy
---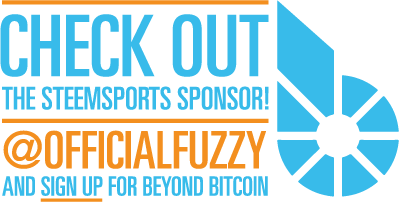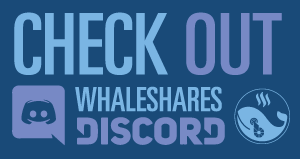 ---

---