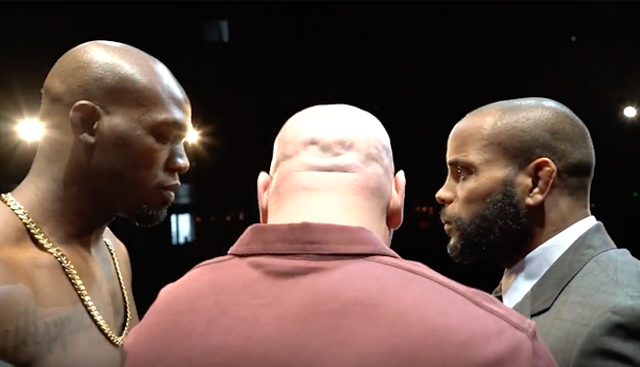 ---
SteemSports Presenter:
@brandonk
---
SteemSports Editor:
@scottybuckets
---
In the wake of the news that Jon Jones will most likely never move up to heavyweight, it will be up to Daniel Cormier and the UFC to make a decision post UFC 241... a mixed martial arts pay per view that will pit Daniel Cormier vs. Stipe Miocic for the second time; a true heavyweight GOAT will be crowned Saturday night.
---
It is evident that Daniel Cormier is one of the greatest fighters of all time. The first man to defend two belts in the UFC, and the first man to be both the light heavyweight and heavyweight champion simultaneously. He is an accredited Olympian and one of the most skilled martial artists of all time.
---
Jon Jones is the only man to defeat Cormier, in fact he did it twice. Cormier had never lost a minute of a round in a single fight before he met Jon Jones in the Octagon, and Jones was in fact able to finish the current heavyweight double champion in their second fight with a left high kick heard round the world.
---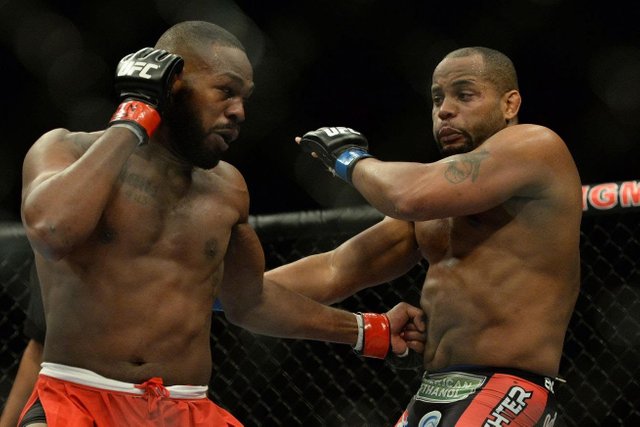 ---
If Stipe Miocic can win this bout Saturday night against Cormier, he may be in line to challenge Jones at heavyweight. It seems that Jones moving up to heavyweight may be the ideal.. just not to face Daniel, because that would be giving his most grave opponent too many advantages.
---
Cormier self admittedly would want a third fight with Jones at 205 pounds, the light heavyweight limit. He has the same championship mentality that Conor had when choosing to rematch Nate Diaz at 170 pounds.. two classes higher than his true to life division.
---
Cormier would want to 'right the wrongs' created in his losses to Jones, and that (apparently) can only be done at the weight classes which he lost in. Stipe could completely derail these plans; Stipe is still arguably the greatest heavyweight of all time and undoubtedly the most decorated.
---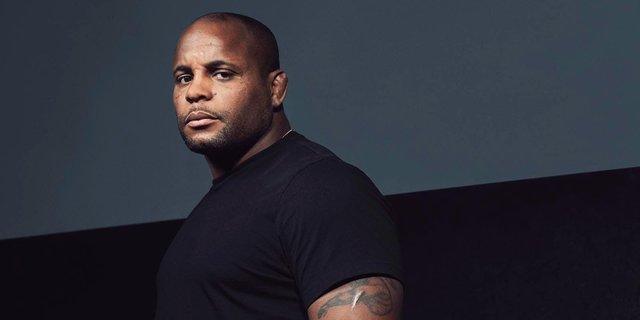 ---
He defended the belt three times, a feat that no other heavyweight has accomplished.. even Daniel Cormier's mentor (and in my opinion the greatest heavyweight of all time in) Cain Velasquez. If Cormier does redeem himself yet again as the double champion, it may be time to call him the GOAT.
---
Cormier was always called 'Black Fedor', a throwback to the Russian heavyweight of old lore.. Fedor is still considered the greatest heavyweight of all time, and to many simply the greatest fighter to ever live. He is surely a pioneer, and Cormier has done well with the name bestowed upon him long ago.
---
This Saturday will crown a true champion, and DC may be able to defend his heavyweight belt for a second time all the while Jon Jones toils and hopes to in fact become double champion by taking what DC's earned. If DC was smart, he'd take the 3rd fight at heavyweight and be remembered as the legend he truly is. War DC!
---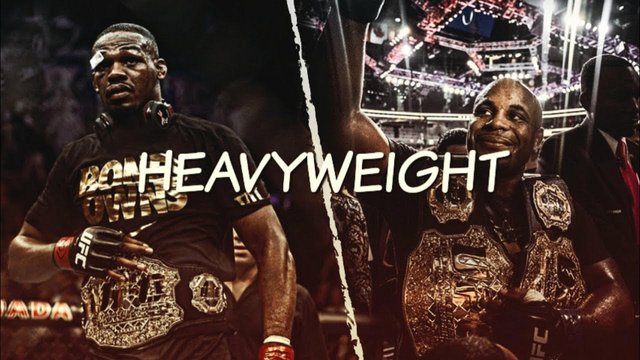 ---
Thank you for following
@steemsports
and you can find me
@brandonk
---

---

This is a
@steemvoter
subscription payment post. Thank you to Steemvoter customers for allowing us to use your Steem accounts to upvote this post by virtue of your free subscription to the
https://steemvoter.com
bot service.
@steemvoter
is proudly a
@buildteam
subsidiary and sister project to
@steemsports
,
@steemsports-es
,
@steemsports-ita
and
@minnowbooster
.