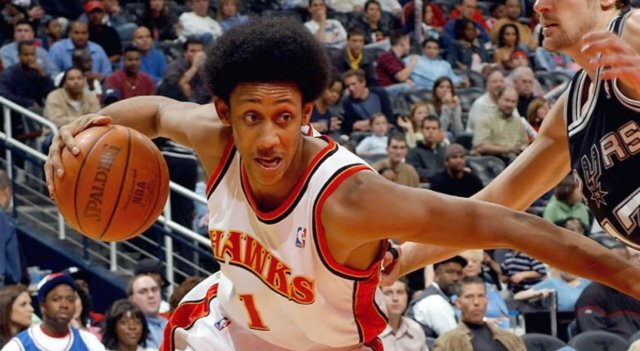 ---
SteemSports Presenter:
@dwin0603
---
SteemSports Editor:
@scottybuckets
---
What's up basketball fans! Here we go again for another edition of the Top Draft Mistakes and today, we will break down the top draft mistakes by the Atlanta Hawks who missed to draft top tier players which includes the recent 2018 NBA draft. It's always given that every team made a mistake in drafting young prospects. There is always no perfect scouting report. Sometimes a player can be great in different leagues like College basketball or playing overseas like the Euroleague, but when they step foot in the biggest basketball stage in the world, they'll know the difference and it can make them a different type of player. The NBA is the most competitive basketball league in the world and you'll face the top basketball players in the world. Now, let's take a look at the Hawks draft mistakes.
---
Josh Childress
---
The Atlanta Hawks selected Josh Childress as the 6th overall pick in the 2004 NBA Draft. Josh Childress is an athletic forward who loves to go to the rim and dunk over facing opponents or have a highlight reel dunk every time he had an open lane. He is also a player who can shoot the lights out from the outside. He also had some variety of moves that can be useful in offense. Because of a nice rookie season, people thought that he will be a great player and the Hawks made the right choice selecting him but they're wrong. Childress had a solid rookie season but after that, he's hasn't been improving and the Hawks should be regretting picking him because they could've used that pick to get Andre Iguodala who's still in the league today and playing fine or they could've gotten Luol Deng who can give them some solid years.
---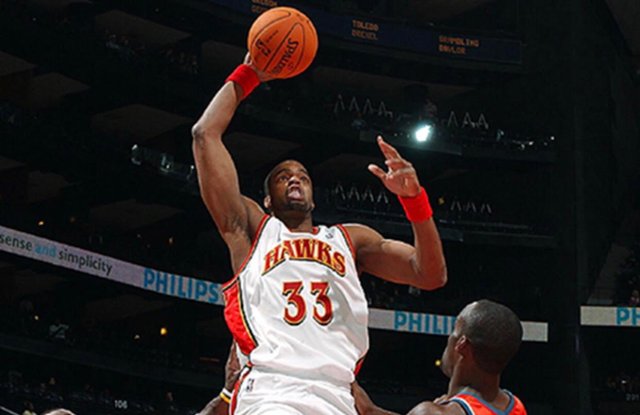 ---
Shelden Williams
---
This is one of the worst draft mistakes by the Atlanta Hawks picking up Shelden Williams in the 2066 NBA Draft with the 5th overall pick. Wow. The big man only averaged 4.5 points and 4.3 rebounds and couldn't bring his great game from Duke to the NBA. And after a few years in the NBA, he has been left out and no team gets interested in him anymore. He was out of the league then. Atlanta should've chosen one of the smartest point guards in the league until now, Rajon Rondo or some good shooting guards in Brandon Roy or JJ Redick and even the athletic forward Rudy Gay who are all still in the NBA (except Roy).
---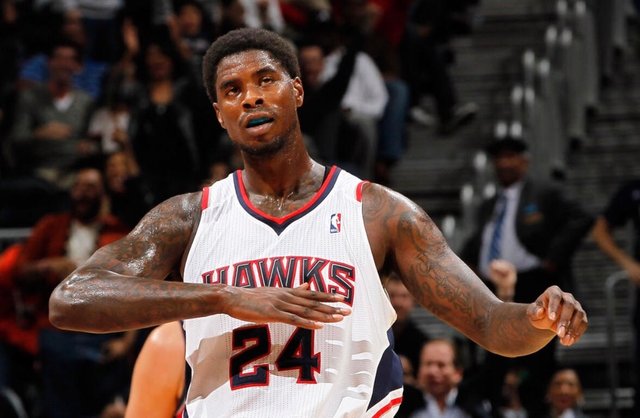 ---
Marvin Williams
---
Marvin Williams was selected as the 2nd overall pick in the 2005 NBA draft. Although Marvin is a decent player, he is not worthy of the 2nd overall pick. He's just a role player and the hawks made a huge mistake here. When you look at the picks next to Williams, you will see that two great point guards are available in the draft board and the Hawks missed the chance to get one of them. They should've drafted either Deron Williams or Chris Paul in that draft. Deron is a great point guard who gave Utah some good playoff years while Chris Paul is still one of the best point guards in the NBA until now. Atlanta wasted their chance to get a hand in one of the top point guards in this draft class.
---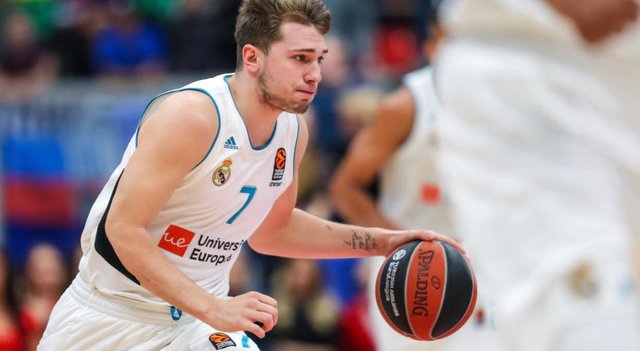 ---
Luka Doncic
---
This season it's obvious that the Hawks are not going anywhere. They are just tanking this season because they are looking to add up more young talents and a chance to get their franchise player in the upcoming 2019 NBA draft where the top prospects are one of a kind (Zion Williamson & RJ Barrett). I can't say that this is a draft mistake for the Hawks because they actually drafted Luka Doncic. I should say that this was a bad trade because they traded Doncic for Trae Young on draft night. Doncic is thriving now in Dallas and he's made a lot of change there and he keeps their playoff hopes alive bringing the team wins while averaging more than 20 points a game. I didn't say that Trae Young is a bust. He's a great player, a potential Steph Curry type of player but I think Doncic is better than him. They should've kept Doncic instead of trading him away for Young.
---
Truly we cannot predict everything that is going to be good for our sake but we always have to take risk because that might be the key to success. But also, sometimes it ends up in failures and if it ended up in failure, you can always have a chance to make up for it and give it another try the next time.
---
Thank you for following
@steemsports
and you can find me
@dwin0603
---

---

This is a
@steemvoter
subscription payment post. Thank you to Steemvoter customers for allowing us to use your Steem accounts to upvote this post by virtue of your free subscription to the
https://steemvoter.com
bot service.
@steemvoter
is proudly a
@buildteam
subsidiary and sister project to
@steemsports
,
@steemsports-es
,
@steemsports-ita
and
@minnowbooster
.