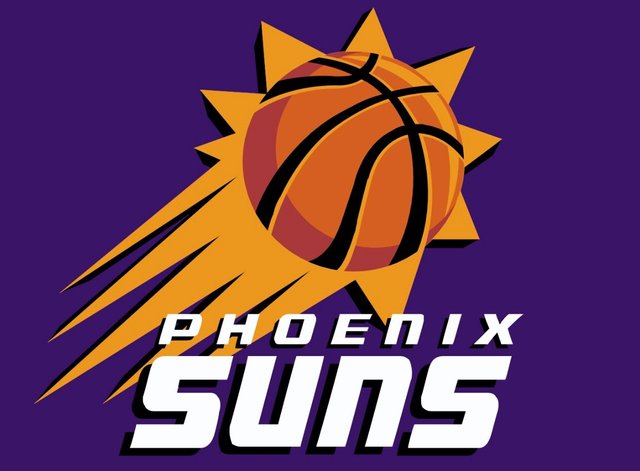 ---
SteemSports Presenter:
@mateonav53
---
SteemSports Editor:
@scottybuckets
---
The NBA remains a force of unpredictability in its early-season returns. Most teams have only played four to five contests so far, but nobody's opening set of games has been quite as unpredictable as the Phoenix Suns.
---
The Golden State Warriors may have surprised the world at how bad they've been out of the gate. They suffered blowout losses not just at the hands of good teams like the Clippers but also rebuilding ones such as the Oklahoma City Thunder. Still, most people who looked at their roster without Klay Thompson and all these fringe players could've realized that their defense was going to be horrific. The surprise of how bad they are isn't as great as how good Phoenix has looked over the first few games.
---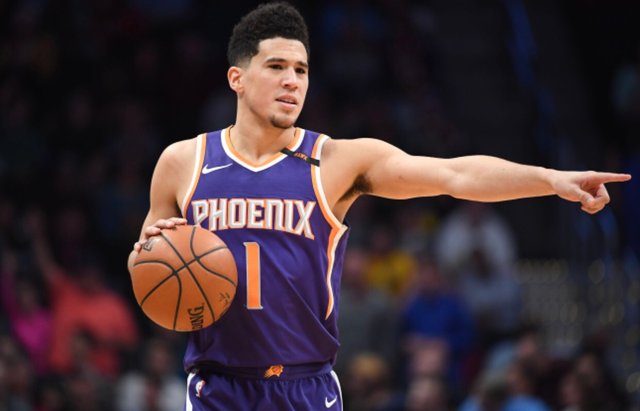 ---
Devin Booker and company have propelled their team to a 2-2 record against what we believed in the preseason to be one of the tougher opening slates in the league. In spite of the difficulty they've faced, they've looked downright fluid in every win and competitive in every loss. They copped a blowout win against the NBA League Pass darling Sacramento Kings, 95-124, on opening night. Then, they pushed last year's owner of the second-best record in the West, the Denver Nuggets, to the brink of overtime defeat, 107-108.
---
A two-game stretch of competitive play is short enough to write off as a fluke by a hot, young team. That all got thrown out the window when the Phoenix Suns shocked the NBA universe with a 122-130 win against the consensus best team in the league - the Los Angeles Clippers. Phoenix jumped ahead early and never wavered behind the great play of Devin Booker (30 points, six rebounds, eight assists), Frank Kaminsky(18 points, eight rebounds, six assists), and Kelly Oubre (20 points, 5 rebounds).
---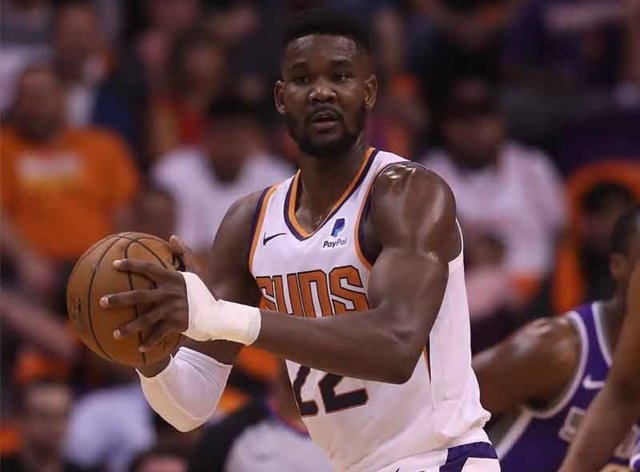 ---
Two great wins and a close loss against a strong opponent can still be chalked up to a meaningless hot streak right? Perhaps, but a one-point loss (96-95) to another Western Conference favorite, the Utah Jazz, is enough to suggest that the Phoenix Suns might be figuring something out. On top of all this, their last two contests came without the help of star big man Deandre Ayton.
---
There are a few noticeable differences compared to last year's 19-63 campaign. Ricky Rubio, Dario Saric, Frank Kaminsky, and Aaron Baynes didn't make waves when they signed with the Suns this off-season, but their collective presence has served the purpose of raising the floor of this young, intriguing squad. The facilitation of Rubio helps Devin Booker work his off-ball magic more, while the shooting of Saric and Kaminsky helps funnel the defensive attention away from Booker. Not to mention, the screens set by Kaminsky and Baynes help the whole team get more open looks across the board.
---
According to FiveThirtyEight, the Suns also lead the league in assist percentage in the early going. It's in stark contrast to their 17th ranked assist percentage last season. One can't help but think that this new priority of passing has something to do with new head coach Monty Williams. Additionally, Booker's assists are up to 8.3 per game, up from 6.8 per contest last season.
---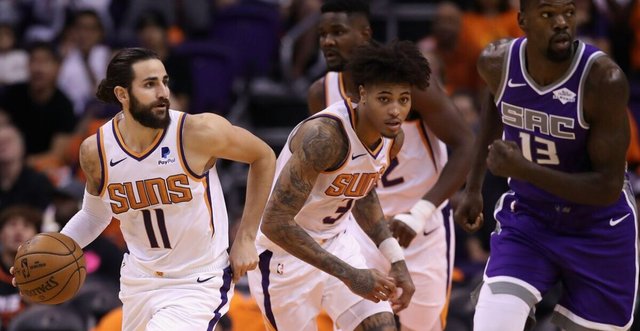 ---
The Suns were an almost automatic blowout every given night of last season. Their major pieces haven't changed, but their coaching and role players have presented themselves as a clear upgrade. If this continues, they could be in the running for the 8-seed in the Western Conference playoffs.
---
This Suns team feels like it could turn into this year's version of last season's Sacramento Kings. People didn't have any expectations for them, but a few competitive victories and losses have the league's ears perked up. Or, there still exists the possibility of this optimistic run turning into last October's New Orleans Pelicans. The Pels kicked off their season with four straight wins against playoff-worthy opponents, then dropped their next six to truly begin their disaster of a season.
---
Time will tell if the Suns can keep this up with Deandre Ayton out for 23 more games via suspension. Before that loss to the Jazz, the Suns sat above the Los Angeles Lakers and Clippers in the Pacific Division standings in a display of amusing, early-season weirdness. Given their recent history of ineptitude, it feels like this is all going to go wrong sooner rather than later. But maybe this time is different. The bad owner is still looming, but role player and coaching changes might've been the moves that set the Phoenix Suns on a bright new track to competence.
---
Thank you for following
@steemsports
and you can find me
@mateonav53
---

---

---
**Disclaimer:**
This is a
@steemvoter
subscription payment post. Thank you to Steemvoter customers for allowing us to use your Steem accounts to upvote this post by virtue of your free subscription to the Steemvoter.com curation automation service.
@steemvoter
is proudly a
@buildteam
subsidiary and sister project to
@dlease
,
@tokenbb
,
@ginabot
,
@steemsports
.
@steemsports-es
and
@minnowbooster
.
---
**BURNPOST:**
This is a 20% Steem burnpost by setting
@null
as beneficiary.