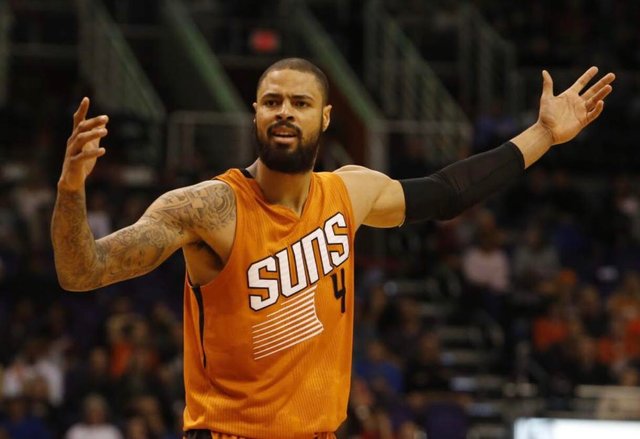 ---
SteemSports Presenter:
@dwin0603
---
SteemSports Editor:
@scottybuckets
---
According to Tim Reynolds of the Associate Press, the Phoenix Suns are buying out Tyson Chandler's contract and the Los Angeles Lakers will sign him up after he clear waivers. Tyson Chandler was once an all-star caliber player in his 18-year career in the NBA. The report was confirmed on Saturday but still the Suns still not letting it spread in public.
---
The Suns still owes Chandler 13.5 million dollars in the last year of his four-year contract with the Suns. Chandler is now going home as he plans to join LeBron and the Lakers. At 36 years old, he's likely to be the back up center behind JaVale McGee. Chandler plays his high school basketball in Compton California near Los Angeles and he would surely love to go home and play maybe his final season in the NBA.
---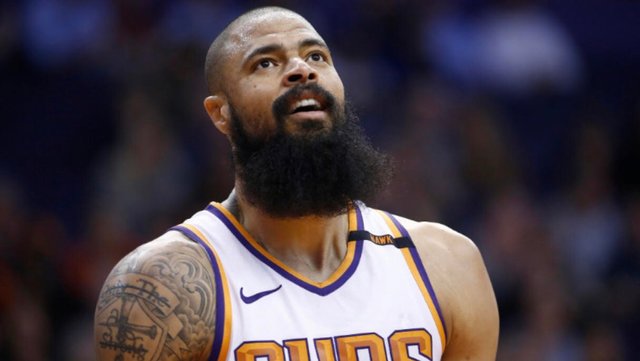 ---
Chandler was a great player but at 36 years old, father time is coming and he should've already feeling it. But despite the age, Chandler have all the experience he needed to help the young guys and be the mentor who can develop the game of the young ones. He could still also provide some breathing time JaVale McGee, as the Lakers are lacking bigs and that's one of their main problems right now. JaVale is their only real big and if he is on the bench, Lakers defense is worst. JaVale is also playing the best season of his career. Who says LeBron can't make other guys better?
---
The Los Angeles Clippers drafted Chandler no. 2 overall but did not even play a single game for the Clippers. Chandler played for several teams including the Chicago Bulls, New Orleans Hornets, Dallas Mavericks, New York Knicks and the Phoenix Suns. Chandler averaged 3.7 points and 5.6 rebounds playing 13 minutes a game in just only 7 appearances for Phoenix.
---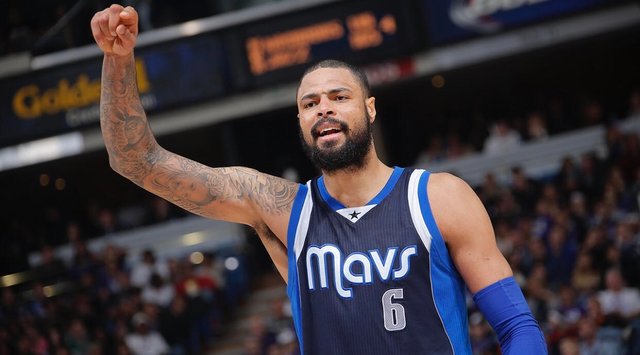 ---
Chandler was part of the historic Dallas Mavericks 2011 championships defeating the big three of LeBron James, Dwyane Wade and Chris Bosh. He was once an all-star and he's also part of the 2012 USA basketball club who won the gold medal in the Olympics.
---
Chandler can still be a back up center but for limited minutes only. Let's see how the Lakers can utilize their lineup with Chandler coming in.
---
Thank you for following
@steemsports
and you can find me
@dwin0603
---

---