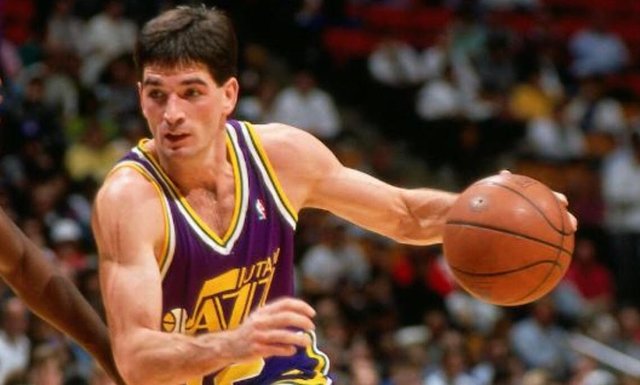 ---
SteemSports Presenter:
@dwin0603
---
SteemSports Editor:
@scottybuckets
---
In Sports, Loyalty is too hard to find as players do whatever they want especially when they have the power to do so. Top players tend for forget loyalty when offered a lot of money or sometimes they forget loyalty to join a team where they have better chance of winning a championship. Loyalty is not only for the players, there are also teams that were loyal to their players and there are also disloyal franchises. But, despite all that, we've witnessed some players that remained with their teams their entire career and here is my list of the most loyal players in NBA History.
---
John Stockton
---
John Stockton was one of the best point guards in NBA History. He's too good on both ends of the floor and who would expect that a little guy like him would be a lockdown defender. He was a pest in defense and he's a floor general in offense. He did not win a championship in his career after MJ beat him and his Utah Jazz in the Finals but still, he doesn't leave the Jazz and played his entire career there from 1984 to 2003 where he led the league in assists 9 times.
---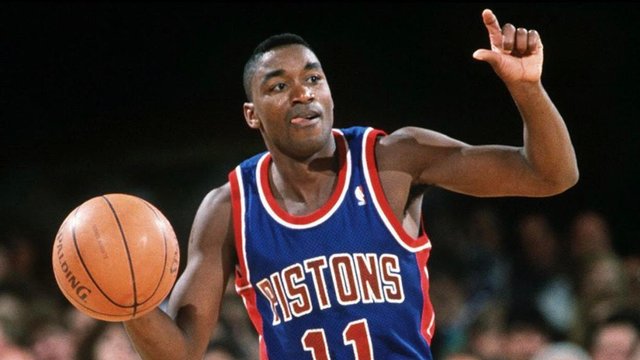 ---
Isaiah Thomas
---
Isaiah Thomas, also one of the best guards in history and one of the most respected. Kids nowadays don't know who this man is but if we turn back the clock he would dominate in this era because he is one of the most dominant guards on both ends of the floor in his prime. In his 13 seasons with the Detroit Pistons, he led them to 2 championships and knocked out MJ and he was named an all-star 12 times in his career.
---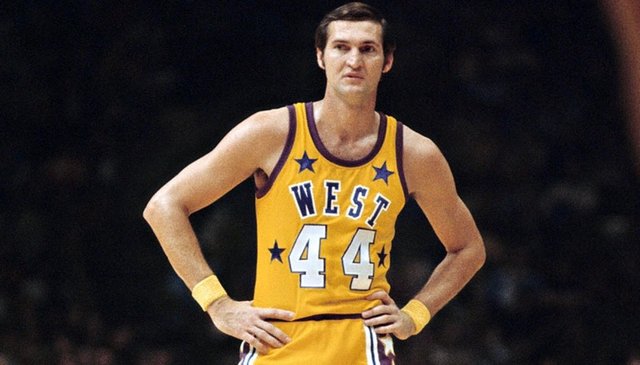 ---
Jerry West
---
Jerry West, the logo of the NBA we all see until now. He was so good that he became the face of the NBA before Michael Jordan and became the man behind that logo. West is a dominant shooting guard that can score bunches and defend at a high level. His scoring ability was also top notch that despite loosing the championship, the league still gave him the Finals MVP even if he was in the losing side. He's the only player in the league to do that. In his 14 years with the Los Angeles Lakers, he won 1 championship and a scoring title.
---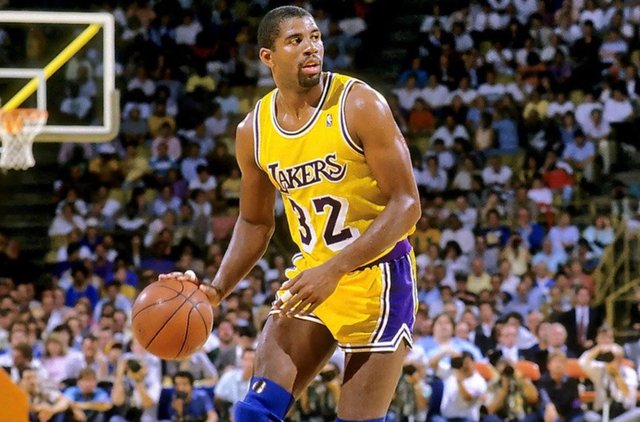 ---
Magic Johnson
---
Magic is arguably the best point guard in history. And with his height at 6-foot-9, he can still be the best floor general with the craftiest passes and playmaking. He was the player with the highest assist average in history that's why he's considered the best point guard in history. And with his height, he can play all 5 positions and that helped him to achieve 5 championships, 4-time assist leader, 3 MVP's, 3 Finals MVP's and 2-time steals leader in his 13 years in Los Angeles Lakers.
---
Thank you for following
@steemsports
and you can find me
@dwin0603
---

---

This is a
@steemvoter
subscription payment post. Thank you to Steemvoter customers for allowing us to use your Steem accounts to upvote this post by virtue of your free subscription to the
https://steemvoter.com
bot service.
@steemvoter
is proudly a
@buildteam
subsidiary and sister project to
@steemsports
,
@steemsports-es
,
@steemsports-ita
and
@minnowbooster
.