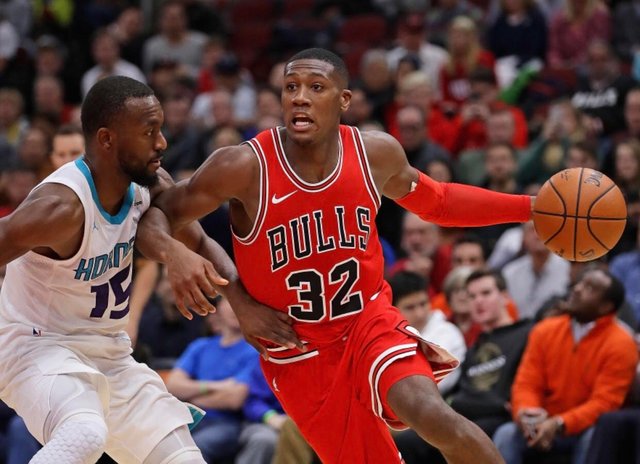 ---
SteemSports Presenter:
@dwin0603
---
SteemSports Editor:
@scottybuckets
---
The Chicago Bulls now are one of the worst team in the league and they may be rebuilding right now after sending their superstar Jimmy Butler for young guys like Zach LaVine, Kris Dunn and a draft pick which turns out to be Lauri Markkanen. The Bulls are reportedly exercising their contract options for the 2019-2020 season on Kris Dunn, Lauri Markkanen and guard Denzel Valentine.
---
Kris Dunn played only one game for the Bulls this season and was out because of a sprained ligament on his left knee. Markkanen and Valentine were also out for the Bulls and haven't been able to step the floor this season because of injuries too.
---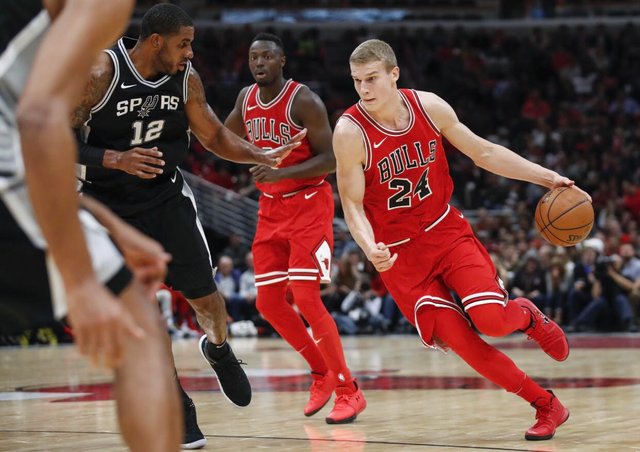 ---
The three young players are very important for the Bulls' future especially Kris Dunn who has the potential of becoming a John Wall type of player which is very useful on both ends of the floor. Lauri Markkanen is also a star in the making for the Bulls as he can be a Dirk Nowitzki type of player in the future because of his outside shooting. Valentine on the other hand, can become a great role player.
---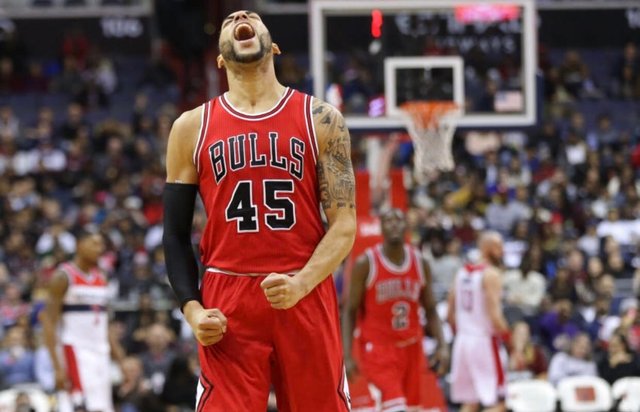 ---
Markkanen was blossoming last season before the injury as he averaged a stellar 15.2 points and 7.5 rebounds per game also getting a franchise record of 145 three-pointers made by a rookie. Dunn is also showing some glance of a future star averaging 13.4 points and 6 assist last season for Chicago. He struggled in his rookie season with Minnesota because of their loaded roster with so many guards that's why he was included to the trade involving Butler. Dunn in my opinion was also underrated in terms of defense as he averaged 2 steals a game last season.
---
Thank you for following
@steemsports
and you can find me
@dwin0603
---

---