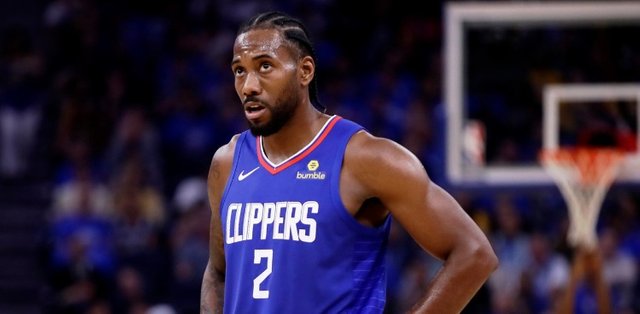 ---
SteemSports Presenter:
@scottybuckets
---
It was another fun night in the sports world on Thursday and I am back with another Sports Round Up. I will cover the three biggest stories of the night in the world of sports.
---
Let's get it started with some NBA action. Kawhi Leonard and the Los Angeles Clippers hosted the San Antonio Spurs last night. Kawhi Leonard was drafted by the Spurs out of San Diego State University. He was not thought of as a top player and there were pretty low expectations for him. But he quickly proved everyone wrong and became the best two way player in the NBA. Leonard would go on to win the NBA Finals MVP as a Spur but then everything went south.
---
Leonard hurt his thigh and refused to play most of the season. The fans in San Antonio became frustrated and the team was finally forced to trade him to the Toronto Raptors. Well, we know how last season ended, with another NBA Finals MVP for Leonard. But he would jump ship in the summer and head to Los Angeles to join the Clippers. Last night was Leonard's first match-up against his old team as a Clipper and it did not disappoint.
---
Leonard led the Clippers to a 103-97 win and scored 38 points in doing so. He also led the team with 12 rebounds.
---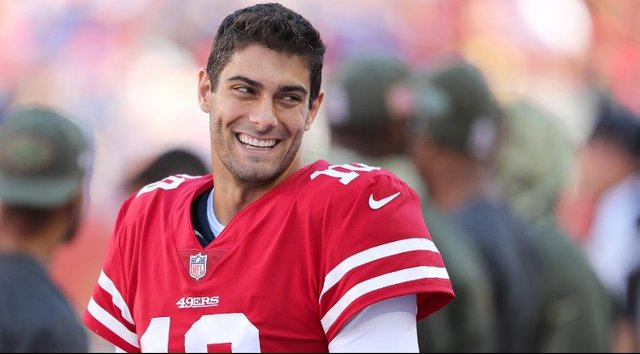 ---
There was one game in the NFL last night and it featured the San Francisco 49ers against the Arizona Cardinals. The 49ers were big favorites to win the game but barely escaped Arizona with a win. Jimmy Garoppolo threw 4 touchdown passes as the 49ers won 28-25.
---
Rookie quarterback, Kyler Murray, played well for the Cardinals and tossed 2 touchdown passes but came up short in the end.
---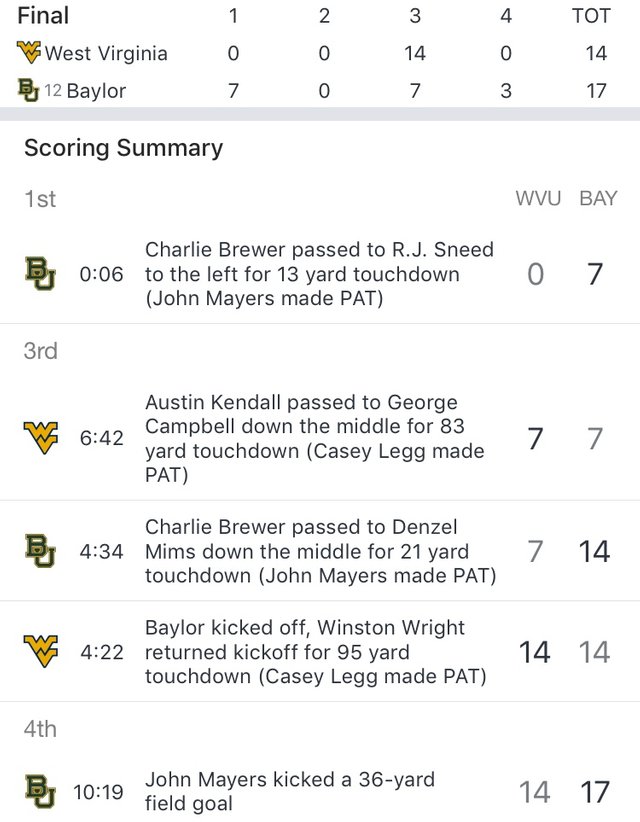 ---
The number 12 team in College Football was in action last night as the Baylor Bears hosted the West Virginia Mountaineers in Waco, Texas. No one had very high hopes for the Bears this season. They are just two years removed from a one win season. But they have played outstanding and could be a HUGE thorn in the College Football Playoff Committee's side.
---
The Bears beat West Virginia last night 17-14 and has a shot at cracking into the Top 10 when the new rankings come out next week. They will play their next game on Saturday, November 9th at TCU in what will be a big road test for them.
---
I hope you enjoyed today's Sports Round Up. Thank you for following
@steemsports
and you can find me
@scottybuckets
---

---