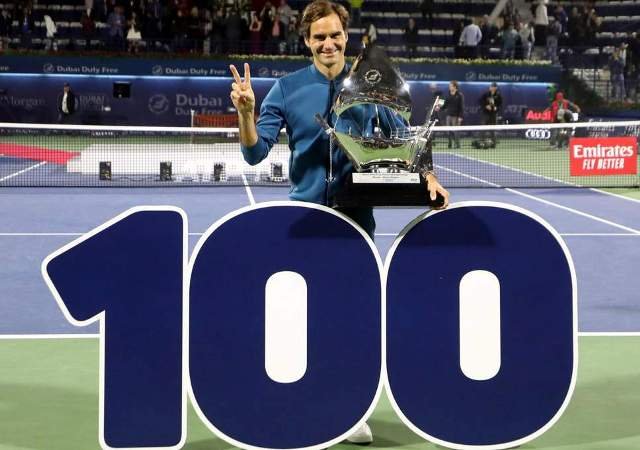 ---
SteemSports Presenter:
@rickie
---
SteemSports Editor:
@scottybuckets
---
The Swiss tennis legend on Saturday staked another claim to being the one of the greatest to have ever played the sport by claiming his 100th ATP title in Dubai. The 37-year old achieved the feat in the Dubai Championship on Saturday; 18-years after he won his first ATP title in Milan back in 2001.
---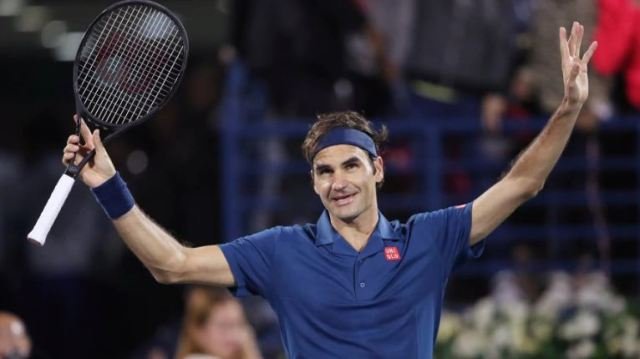 ---
A very ecstatic Roger Federer declared after lifting his 100th ATP title that it was indeed a dream come true for him.
---
Roger Federer played against Greek youngster Stefanos Tsitsipas in the final of the Dubai Championship, only for the second time in his career.
---
Ironically, the first time both players met was just over a month ago in the Australian Open, where the 20-year old Stefanos Tsitsipas knocked out the 20-time Grand Slam winner, at the last-16.
---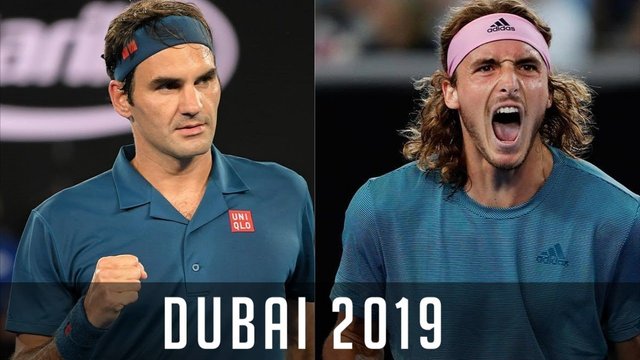 ---
So, it seemed a bit more of a fitting revenge for the 37-year old veteran to eclipse and deflate the his young protégé in just 69 minutes of the Dubai final, in two sets 6 – 4 6 – 4. Stefanos Tsitsipas ranked 11 in the world, has been a bit of a sensation this year, and will break into the top 10 world ranking on Monday.
---
By losing to Roger Federer in the final, the Greek player became the 50th different opponent to play Federer in the final of a tournament, and also the 25th player from a different country.
---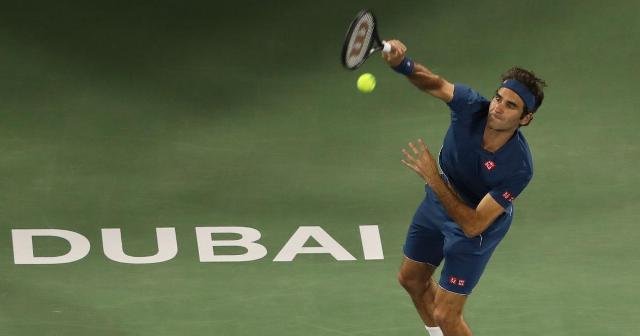 ---
Roger Federer, by winning his 100th ATP title becomes only the second player in history, behind only the retired American tennis star, Jimmy Connors, to achieve the remarkable feat. The legendary Jimmy Connors won an amazing 109 men's singles titles during his career; a record that will take 37-year old Roger Federer 10 more singles title win to surpass.
---
---
Can the much loved and adored Roger Federer surpass Jimmy Connors record? Only time will tell, but given Federer's age of 37-years, it might be quite a tall order to accomplish.
---
As for Stefanos Tsitsipas, Federer sees the youngster as one of the future champions of the sport, and believes that Tennis for the foreseeable future is in great hands, with the crop of youngsters in the game.
---
Thank you for following
@steemsports
and you can find me
@rickie
---

---