Return of America's Heavyweight Champion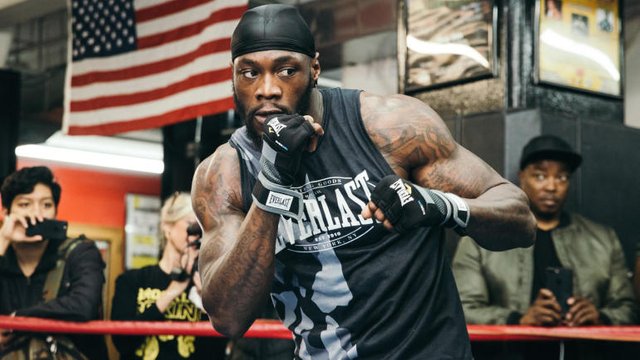 ---
SteemSports Presenter:
@brandonk
---
SteemSports Editor:
@scottybuckets
---
The heavyweight champion representing the WBC belts and America strongly will return to the ring next month to take on an old foe. The first match-up between Deontay Wilder and Luis Ortiz was something of a modern classic.. and of course there was controversy laid throughout.
---
Wilder was thought to have been somewhat helped by the ref in the first bout. The older, yet craftier Ortiz was able to handle Wilder's power and utilize head movement quite well over the course of nearly 10 rounds. Wilder's right hand is something of an anomaly though..
---
...it always seems to find its target one way or the other, and it always ends the night the moment it lands. Ortiz will have aged even further with less activity than his opponent who happens to be the champion.... but that still isn't reason enough to doubt he can't win this fight.
---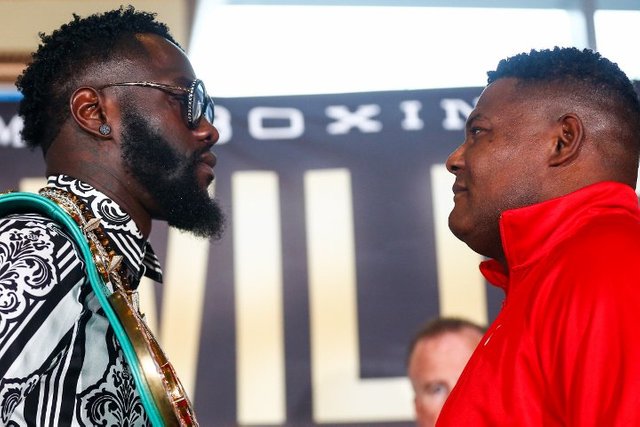 ---
I personally thought too many shenanigans took place in the first bout, watching it live I remember being upset with my bet on the under (10 rounds), but Wilder played with his food too much and paid dearly in moments. Ortiz was still his most brutal test to date, he took a lot of damage!
---
Tyson Fury also gave Wilder a hell of a knocking, but Ortiz has truly concussive power and the ref did step in a couple of times to almost make sure Wilder was 'well'. The interference of the ref when Wilder was hurt was not only strangely coincidental, it was unfair to Luiz Ortiz.
---
The man Wilder will face come November is still called King Kong for a reason, and no man in that ring is to be underestimated.. but Wilder has already tasted that immense power and he will most likely play it safe and more intelligently. It will be all about picking the right shots for the WBC champ.
---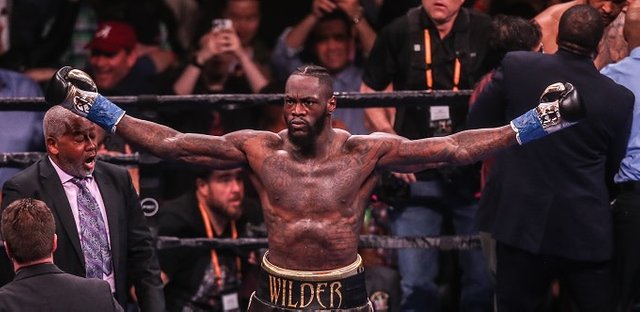 ---
I personally believe that Wilder will come through this victoriously.. regardless of what I believe should have happened in the first bout. Ortiz was most likely robbed of a win in the first fight (as he Deontay in all sorts of trouble numerous times), but he's simply aged too much since then.
---
Many believe Ortiz has lied about his age and could be closer to 50 than anything else. If that is the case, it is admirable of Ortiz to continually step into the ring to provide for his family. Both Ortiz and Wilder share the commonality of a daughter with disabilities, and this in a way untied them once again to make some good money for their families.
---
Regardless of the mutual respect, there will surely be blood come fight night. It will be an interesting affair and a brutal one nonetheless. I do not really have a side in this bout, but if Ortiz did win as the older, wily veteran underdog.. I wouldn't be saddened one bit. We just might get another classic!
---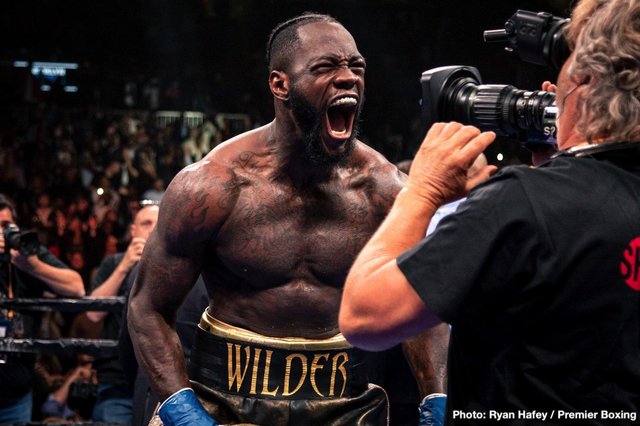 ---
Thank you for following
@steemsports
and you can find me
@brandonk
---

---

---
**Disclaimer:**
This is a
@steemvoter
subscription payment post. Thank you to Steemvoter customers for allowing us to use your Steem accounts to upvote this post by virtue of your free subscription to the Steemvoter.com curation automation service.
@steemvoter
is proudly a
@buildteam
subsidiary and sister project to
@dlease
,
@tokenbb
,
@ginabot
,
@steemsports
.
@steemsports-es
and
@minnowbooster
.
---
**BURNPOST:**
This is a 20% Steem burnpost by setting
@null
as beneficiary.