Perspective on Dwight Howard's Baffling Return To The Lakers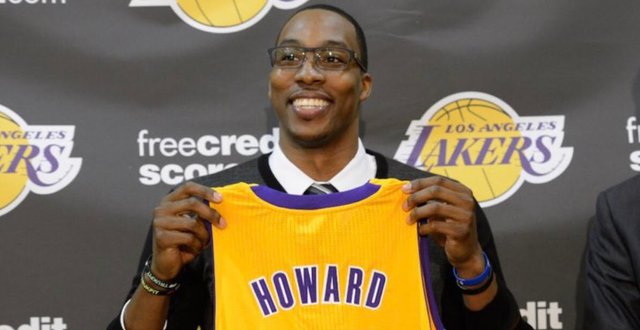 ---
SteemSports Presenter:
@mateonav53
---
SteemSports Editor:
@scottybuckets
---
Dwight Howard was the most desired free agent of the 2013 off-season. Six years later, he had to desperately convince teams that he deserved a roster spot. Now he finds himself back on the team that he spurned as a superstar but needs as a journeyman.
---
Many Laker fans remember the 2012-13 NBA season as close as the franchise's championship years. The emotional investment from the 2012 summer hype was astronomical. Kobe Bryant, Pau Gasol, and the Lakers were fresh off getting royally smacked in two consecutive playoff appearances post 2010 championship. First, they got swept by the Dallas Mavericks in a Terminator-like showing by Dirk Nowitzki. Then they got run off the floor by the young, upstart Oklahoma City Thunder. This Lakers core was looking old and increasingly out of touch with the way the NBA was going. Then all of a sudden, they found themselves with two new All-Stars in the starting lineup.
---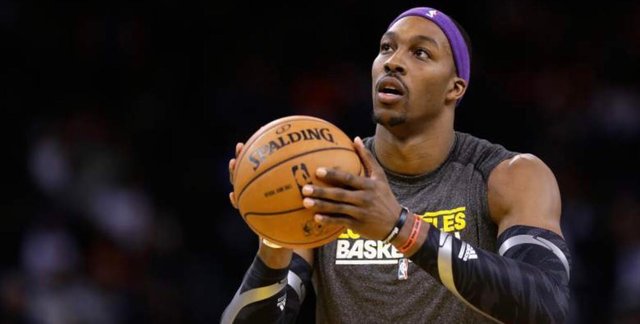 ---
The possibilities of a retooled Lakers roster with Steve Nash, Kobe Bryant, Pau Gasol, and Dwight Howard seemed unbelievable. It was laughable how stacked the team was on paper! Fans and media were so enraptured with the team's potential that not many properly entertain the possibilities of injuries or chemistry issues. I made a $50 bet with my friend that the Lakers would at the very least make Western Conference Finals. Thankfully, he forgot about that bet.
---
Howard's time with the Lakers marked the beginning of his downward spiral. He was still an All-Star with the Rockets, but he wasn't Orlando Magic Dwight Howard. He was never truly healthy that season with the Lakers thanks to his early return from back surgery. His effort to get back onto the court was admirable, but ailments and an unfriendly concoction of other factors personal and external prevented the team from ever going anywhere.
---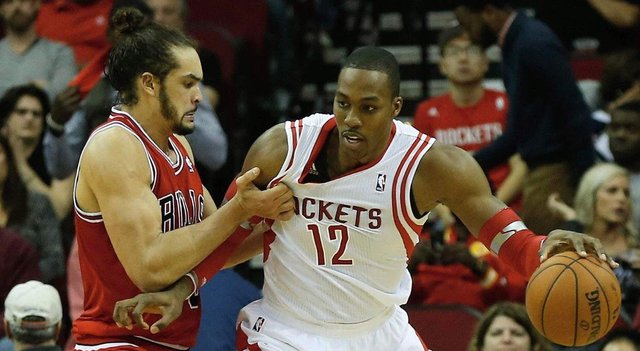 ---
It's hard to think back to a time where the franchise was willing to risk it all to re-sign Howard after he hit free agency. Desperate billboards and posters on buildings displayed the message, "STAY D12". When you look back at the wide range of peaks and valleys both Dwight Howard and the Lakers have gone through the last seven years only to end up together again, you can't help but whether this is all an incredibly entertaining simulation.
---
The last time the franchise made the playoffs was the Dwight Howard year. Ideally, he was supposed to be the franchises bridge to the future after Kobe. Now he'll be a fringe player battling to prove his worth for a starting spot on a Lakers team led by LeBron James and Anthony Davis. How would a 2013 Laker fan react if you told them this is how it was going to go down? Not only that a reduced Dwight Howard was going to be back on the Lakers as a shell of himself, but the team would be led by James and AD?
---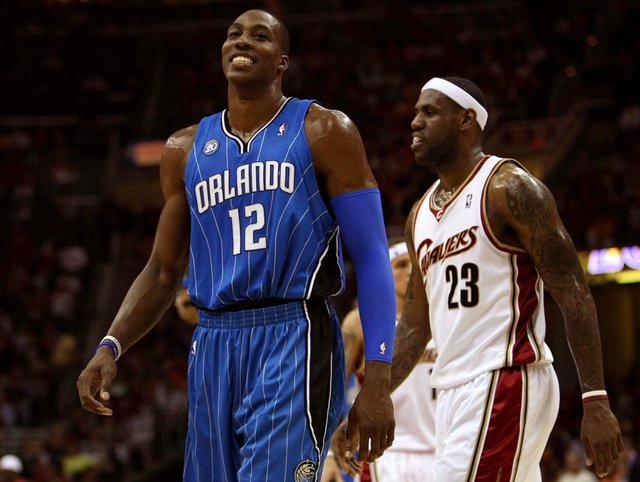 ---
If Howard re-signed back in 2013, at minimum fans would've expected 23 and 10 plus Defensive Player of the Year contention. Now a line like 12 and 8 with competent rim protection will be seen as an absolute win.
---
If this thing goes right though, it'll revitalize Howard's career. Imagine if fate makes it so Howard plays a meaningful role on a team that makes it to the Finals or wins a championship. Teams will come calling after his one-year, non-guaranteed deal is up, offering somewhere around mid-level money and an increased role. He needs to do a lot before he gets there, but the path is in play. Just like every stint before, the only thing getting in the way of it is himself.
---
Thank you for following
@steemsports
and you can find me
@mateonav53
---

---

This is a
@steemvoter
subscription payment post. Thank you to Steemvoter customers for allowing us to use your Steem accounts to upvote this post by virtue of your free subscription to the
https://steemvoter.com
bot service.
@steemvoter
is proudly a
@buildteam
subsidiary and sister project to
@steemsports
,
@steemsports-es
,
@steemsports-ita
and
@minnowbooster
.