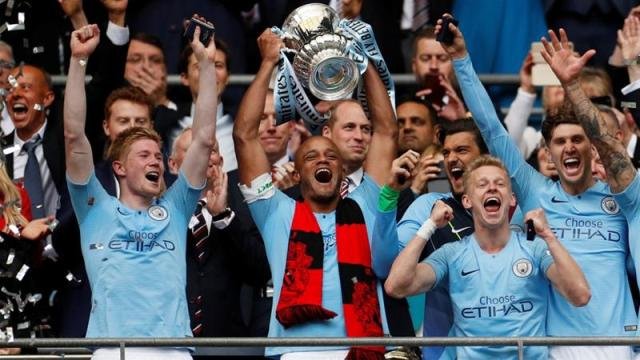 ---
SteemSports Presenter:
@rickie
---
SteemSports Editor:
@scottybuckets
---
The imperious 2018/2019 form of Manchester City football club of England was displayed in emphatic fashion on Saturday as they cruised to emphatic victory over Watford in the English FA Cup final. The final had been expected to be a bit more of a contest, but after Watford blew their early chance in the game after 10mins, Manchester City showed how formidable a side they really are.
---
Having already claimed the Carabao Cup early in the season, and winning the Premier League title in a fitting conclusion to a very interesting season, Pep Guardiola's side were now chasing a domestic treble.
---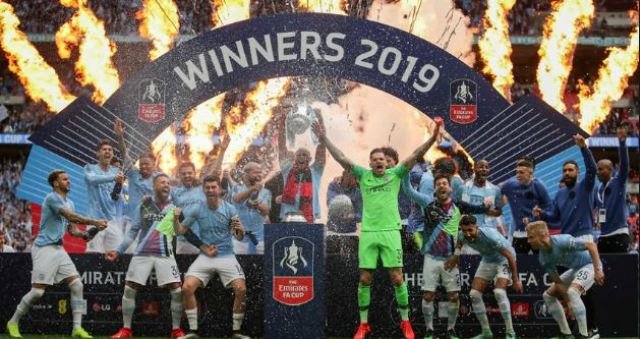 ---
No English team had ever won the domestic treble of the Carabao (formerly Carling/EFL) Cup, the English Premier League and the FA Cup in a single season before.
---
But with the insatiable Pep Guardiola in charge of dominant Manchester City this season, it was always going to be difficult to expect an upset in the final of the oldest football competition in the world.
---
Pep Guardiola has always been a winner, even though lots of football followers feel he has always chosen to manage talented and equipped teams, but his record after just two seasons in England says a lot.
---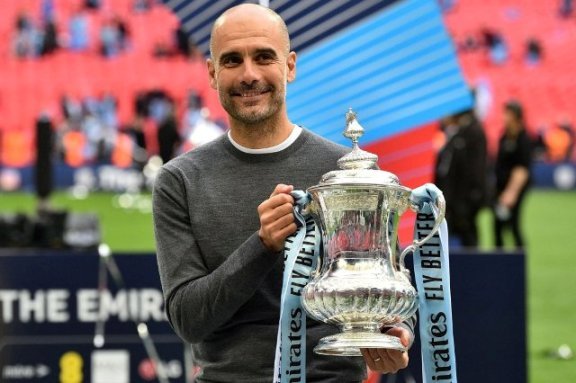 ---
The Spaniard in the 2016/17 season which was his first season failed to lift a single trophy in England. The following season, things changed and Guardiola improved his squad and they became title-winners. Retaining the English Premier League title hasn't been an easy task for any manager in England. Very few of the great coaches such as Alex Ferguson, Jose Moruinho have managed to do so though.
---
But in a very keenly contested English Premier League for the just concluded 2018/19 season, Liverpool pushed Manchester City to the very end, before the defending Champions retained their title.
---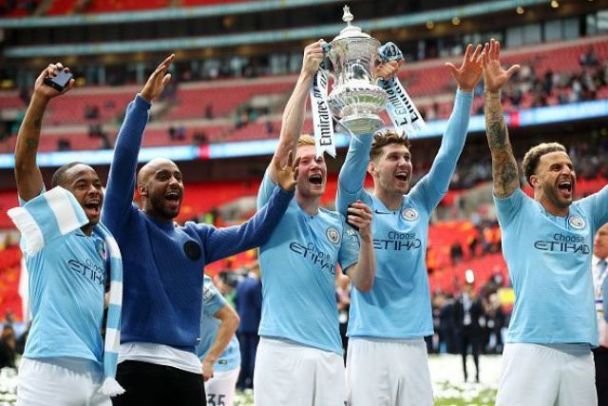 ---
In the FA Cup contest over the weekend though, the story was seemingly different. Watford wasn't exactly the opposition expected to cause an upset in an FA Cup final match against Manchester City. And despite Javia Garcia's side starting off strong, goals from David Silva, Kevin De Bryune, and doubles from Gabriel Jesus and Raheem Sterling, sealed a convincing win for Pep Guardiola's side.
---
Courtesy of the win, Manchester City became the first English Football club to claim a domestic treble, in quite an emphatic fashion. With such a fantastic finale to the season, the Citizens of Manchester, have broken and set several records via their record breaking season.
---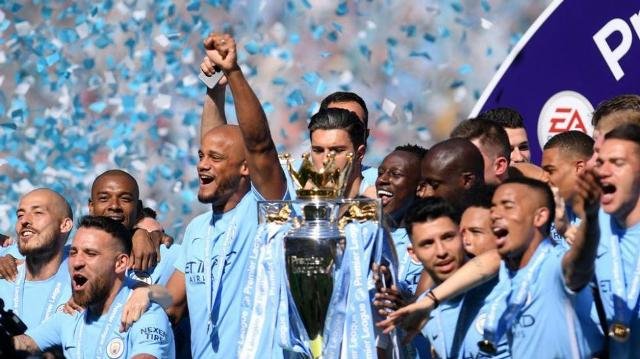 ---
Manchester City are the now the only English team from the top-flight, to have recorded an amazing 50 wins across all football competition in a single season.
---
Having shown their dominance on the domestic front, Manchester City will now be expected to go a step further in Europe in next season's UEFA Champions League. As for how far they'll go in the competition which the club has never won in its history, and which their manager Pep Guardiola has never won since leaving Barcelona, only time will tell.
---
Thank you for following
@steemsports
and you can find me
@rickie
---

---