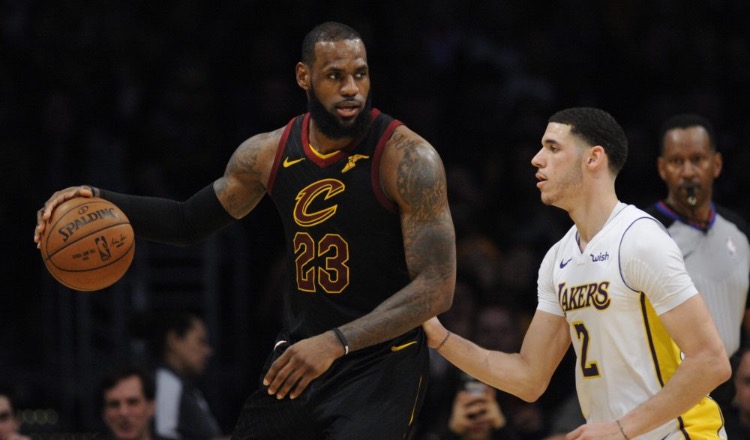 ---
SteemSports Presenter:
@mateaonav53
---
SteemSports Editor:
@scottybuckets
---
Julius Randle and Isaiah Thomas walked up to the door. They were greeted by Lebron, who exclaimed, "Hello and welcome to the Cavaliers buffet! Would you guys like to feast on our Tyronn Lue Stew?". The hungry ballers nodded and walked over to an empty table. They sat down, and new waiter on staff Jordan Clarkson brought over a booster seat for Isaiah. They were ready for their meal.
---
It was a competitive game for about 3 quarters, but the Lakers overcame the up-and-down Cleveland Cavaliers on Sunday night 127-113. Julius Randle had a career-high in points with 36, 14 rebounds, 7 assists for LA and Isaiah Thomas pitched in a nice revenge game with 20 points and 9 rebounds with some authoritative second-half buckets. Brandon Ingram didn't play again due to his ailing left groin/hip flexor. He's expected to miss Tuesday and Wednesday's game as well. Tristan Thompson was out for the Cavs because he's nursing an ankle injury.
---
The Laker's ship was running smoothly from tipoff thanks to a couple three balls by Kentavius Caldwell-Pope and some Randle muscle-baskets on the inside. They established a 5 point lead as Cleveland was finding their footing, with Lebron doing all the work for them. Isaiah Thomas checked in for his first game against his former team (of a quite brief tenure) and chucked up an airball. Not the ideal start to his game. Despite the one miscue, the Lakers were prospering in the paint but their defense wasn't totally in sync. Jordan Clarkson checked onto his former home court and ended the first quarter with a couple fluid assists to big men and a jumper. The Cavs were behind 27-33 as the first period came to a close.
---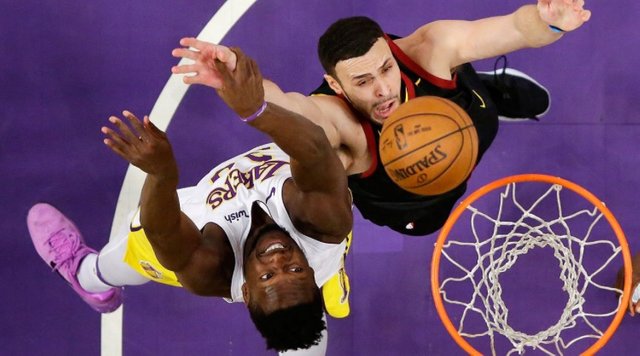 ---
The first couple minutes of the second were a battle of threes, even though both teams were lacking bona fide rim protectors. The Cavs were really going to Larry Nance for post-ups down low. He didn't get as many looks like that in a Laker uniform, he was more of a hustle rebounder and clean-up guy for LA. Whenever the Lakers tried extending it to a 10 point lead Cleveland would come roaring back with transition buckets and easy baskets off of ball movement. Neither squad was really locking down on defense, and that left our score at 60-65 with the Lakers up after the first half.
---
The third quarter was another competitive, high-scoring affair. We saw the Laker home crowd get boisterous as the purple and gold went on an 18-3 run near the end of the quarter. Isaiah looked like he was playing with a chip on his shoulder, even though he wasn't playing his absolute best. The Lakers were rolling to end the quarter and they jumped ahead 82-98. Lebron was still playing a good game so the lead didn't feel truly safe.
---
The fourth quarter came and Isaiah Thomas started heating up for the Lakeshow. He had the first 8 points of the quarter for LA and wore a consistent scowl on his face as he hustled down the other end after sinking baskets against his former team. He even knocked down a mid-range jumper and glared at Cavaliers coach Tyronn Lue to bring the Laker lead to 19! Tyronn Lue decided to take Lebron out with the Lakers up 21 when there were about six minutes left to go. That was a questionable call because they definitely could have gone on a run like other teams have done against LA lately. Maybe Lue was making sure Lebron wouldn't incur an injury during a failed comeback. That substitution effectively ended the contest as things wrapped up with a Laker victory 127-113.
---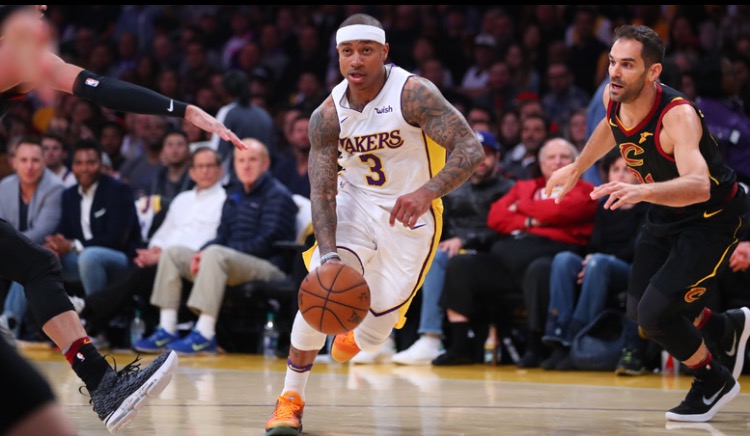 ---
Lebron had an OK game for his lofty standards (24 points, 10 rebounds, 7 assists). Former Laker Larry Nance Jr. had a decent return to Staples Center with 16 points and 8 rebounds, but Jordan Clarkson got the second-least amount of minutes (16) and only contributed 4 points and 4 assists in his homecoming. This loss ended the seven-game winning streak the Cavs had over the Lakers and saddled them at fourth place in the Eastern Conference standings, which puts the Indiana Pacers at third place. They'll look to bounce back against the Phoenix Suns on the road on Tuesday.
---
Lonzo Ball wasn't effective in the scoring department for the Lakers but he found ways to contribute on defense and on the boards (7 rebounds). Julius Randle and Isaiah Thomas are looking really in sync on offense, to the delight of Laker fans. Randle has been the most consistent player for the Lakers, but coach Luke Walton still wants him to be motivated to improve especially on defense. This was a game the Lakers could've easily let slip by, especially after letting Portland come back against them not too long ago. They'll play again on Tuesday where they'll get a second crack at the testy Denver Nuggets, but this time at Staples Center 7:30 PM PST / 10:30 PM EST.
---
Thank you for following
@steemsports
and you can find me
@mateonav53
---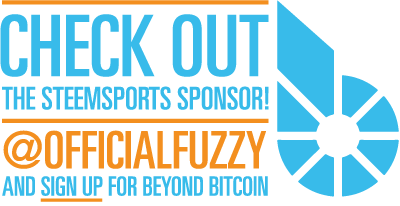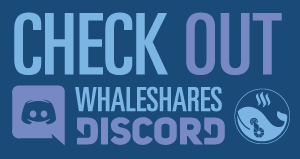 ---

---