---
SteemSports Presenter:
@scottybuckets
---
The opening game of the 2019 National League Championship Series gets started tonight when the St. Louis Cardinals take on the Washington Nationals. Both teams are excited to be here after knocking off heavy favorites in the opening round of the MLB Playoffs.
---
First pitch is scheduled for 7:08pm Central Standard Time and the game can be seen on National Television on TBS. It will take place at Busch Stadium in St. Louis, Missouri. The Cardinals are favorites at -135 and the over/under is 7 runs. The early money has come in on the Cardinals as they have the home field advantage.
---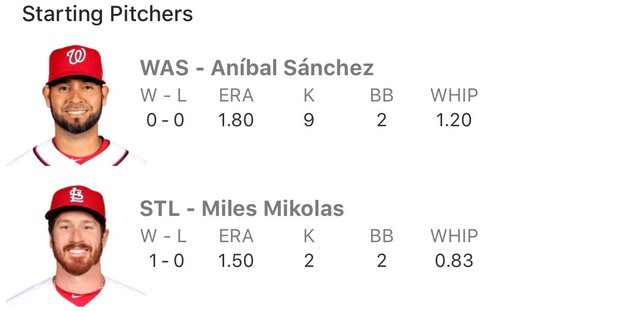 ---
This game will feature a great pitching duo. The Nationals will send Anibal Sanchez to the mound who has been outstanding this post season. His E.R.A. is 1.80 with a WHIP of 1.20. He has struck out 9 and only walked 2 batters.
---
The Cardinals will counter with Miles Mikolas who has and even more impressive stat line. Mikolas has an E.R.A. of 1.50 and a historically good WHIP of .83. He has struck out 2 but only walked 2 as well.
---
Both teams got off to terrible starts to the regular season and it looked like neither would be playing past September. But huge runs in the second half of the season flipped the script and both teams enter this series on fire.
---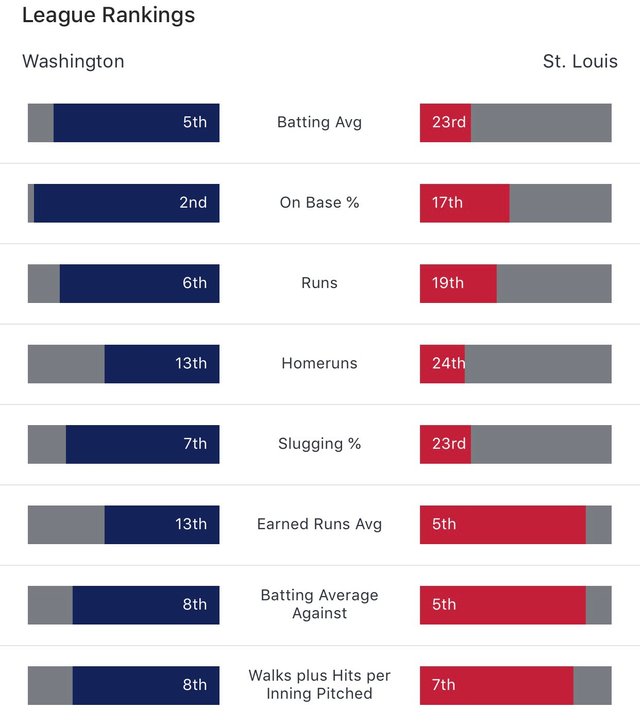 ---
As a lifelong Cubs fan, I will naturally be rooting against the St. Louis Cardinals. But it is hard to pick against such a hot team. Paul Goldschmidt and Jose Martinez are batting a combined .548 average in the playoffs. Marcell Ozuna is also on fire and batting .429. If there is a weakness in their line-up, it is Dexter Fowler. The leadoff man and centerfielder is batting just .091.
---
The Nationals will need Ryan Zimmerman and Anthony Rendon to get on base early and often to get their offense moving. These games will all be low scoring as the pitching is so strong on both sides.
---
I wonder what former National Bryce Harper is thinking right now as he sits at home after leaving Washington for Philadelphia? Was the money worth it?
---
Enjoy the game tonight and GO NATS!!! Thank you for following
@steemsports
and you can find me
@scottybuckets
---

---