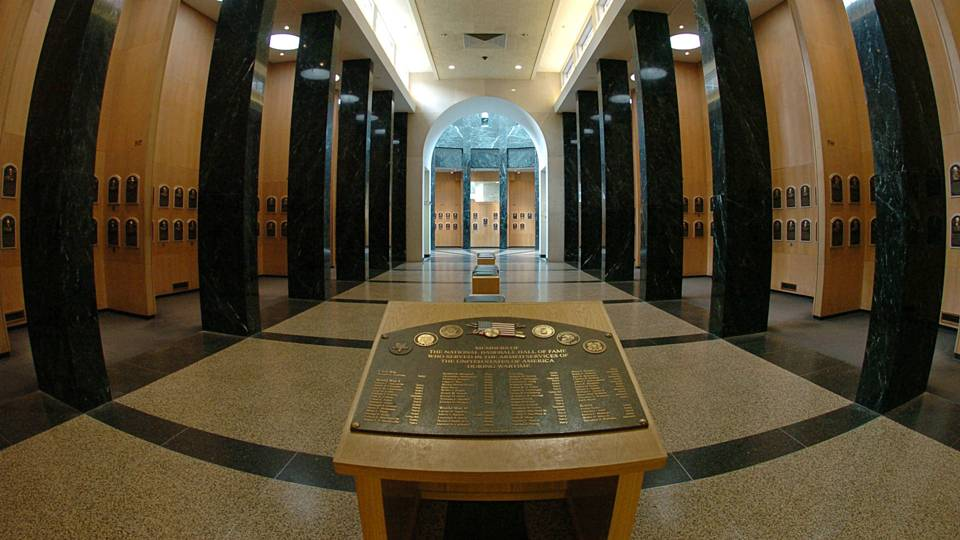 ---
SteemSports Presenter: @bbleehehh9
---
SteemSports Editor: @theprophet0
---
On Wednesday evening, the Baseball Writers' Association of America officially announced that four players have been elected to the Baseball Hall of Fame in the 2018 class.
It's the second consecutive season that four players have been enshrined in the hallowed halls of Cooperstown, via the standard voting process.
I feel a strong sense of attachment to all of these players, as these are players that I grew up watching, idolizing, emulating. I was able to witness their entire careers from start-to-finish, which really gives perspective.
Leading the way in his first year of eligibility, is Larry Wayne (Chipper) Jones. Chipper garnered 97.2% of the vote and was a lock to be inducted into immortality on his first try. He was an integral part of the Braves' dynasty that won 14 consecutive division titles in the National League East from 1991-2005. Jones broke in as a full-time starter during the 1995 season, where he accumulated 23 homers and 86 RBI while finishing second in the Rookie of the Year voting. He would earn his first of eight All-Star game nominations in 1996. He would go on to participate in the mid-Summer classic in four of the next five seasons as well.
---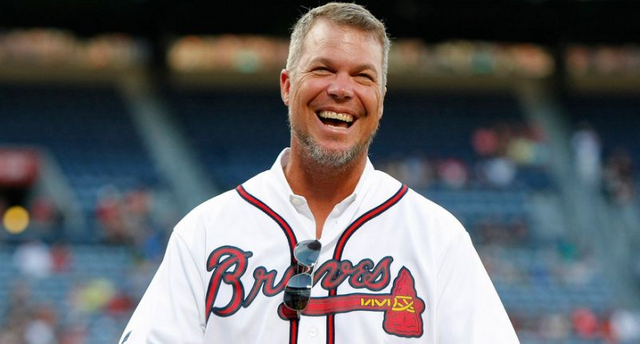 ---
The finest season of his career came during his age-27 season in 1999. Jones slashed a ridiculous .319/.441/.663 with 45 homers, 110 RBI and 25 stolen bases, taking home his first and only National League MVP Award in the process. He hung it up after the 2012 season, playing all 19 of his MLB seasons with the organization that made him the first overall selection in the 1990 draft. He finished his career as a .303 hitter with 468 home runs.
As worthy as Jones was, he wasn't the only lock for first-ballot enshrinement in this year's class of nominees. Jim Thome earned 89.8% of the vote, easily making his way into legendary status. The lumbering slugger clubbed 612 home runs and plated 1699 runs during his illustrious career that spanned 22 years from 1991-2012. Only seven players in MLB history have hit more home runs than Thome.
Rather than a true flash of greatness where he was the most dominant player in the league for a short period of time, Thome accumulated his monstrous numbers through consistency and longevity. He earned five All-Star nominations in his career, but never finished higher than fourth in the MVP voting. He hit 20 or more home runs 16 different times during his career, with a high-water mark of 52 with the Indians in 2002.
Perhaps the most entertaining player to watch from this year's class of inductees, is Vladimir Guerrero. It was Vladdy's second year on the ballot, after he fell just 15 votes short of Cooperstown in his first attempt. The voters made no mistake this time, as he surged to 92.9% of this vote this go-round.
Guerrero played with a flair and panache that's rarely seen these days. He oozed raw athleticism and glided around the diamond effortlessly. He had an absolute cannon attached to his right arm and would routinely gun runners down at third base on the fly from the right field corner. After a nine-game apprenticeship in 1995, Guerrero saw his first real big league action with a 90-game stint with the Expos in 1996. He would spent eight seasons in Montreal, coming one home run shy of a 40 HR/40 SB season in 2002.
---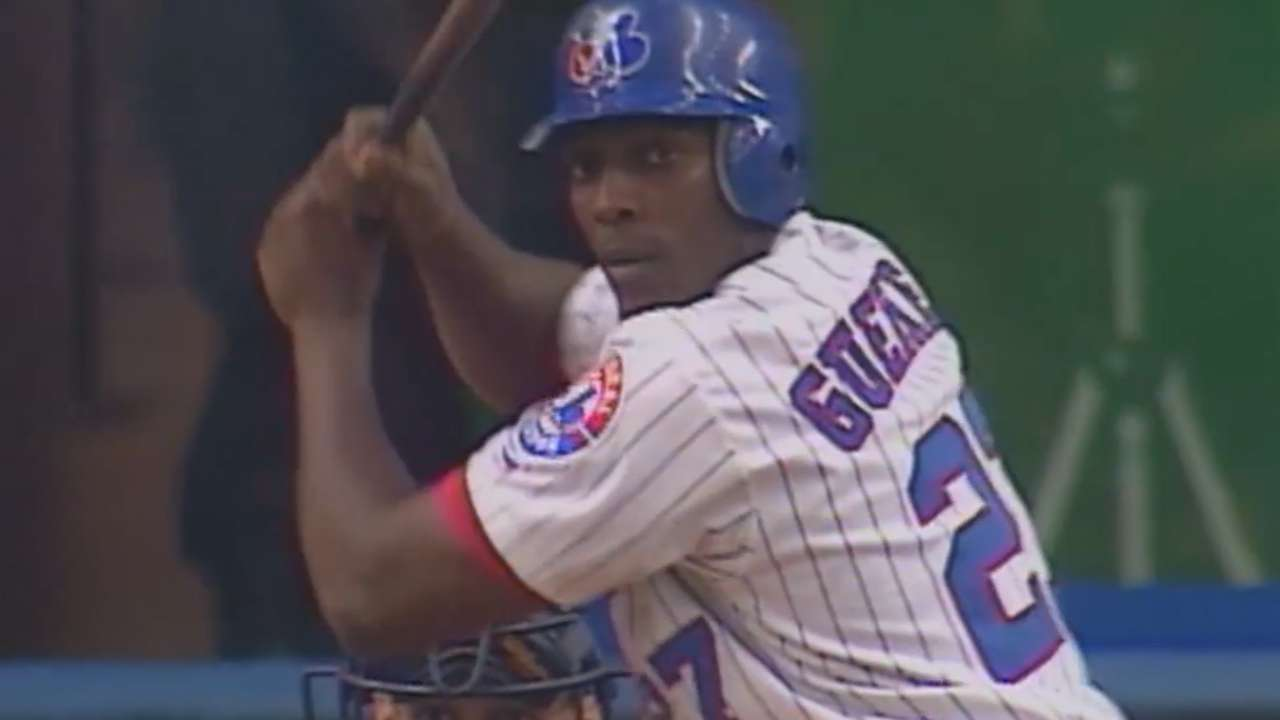 ---
From there, he joined the Angels, where he would spend the next six seasons. It was there that he picked up his American League MVP Award in 2004 where he hit .337/.391/.598 with 39 homers, 126 RBI and 15 stolen bases. A nine-time All-Star, Guerrero finished his 16-year MLB career with a .318 average and 449 homers.
Fantasy owners should take note, that Guerrero also has an extremely talented 18-year-old son that's a top prospect in the Toronto Blue Jays' system. He should debut before the end of the 2018 campaign.
The final inductee of the 2018 class will be Trevor Hoffman. The right-hander came even closer than Guerrero did last season, falling just five votes shy of the 75% threshold. A few extra voters were swayed this season, pushing him to 79.9%.
The argument against Hoffman generally seems to stem from improper valuations of the specialization of the bullpen that has become so prominent in baseball these days. MLB organizations clearly value these high-leverage relievers who excel in the eighth and ninth inning, but the voters, many of whom have held their votes for decades, haven't been as quick to adapt.
Regardless of your side in the closer argument, it's undeniable that Hoffman was one of the best of all time at his craft. A converted shortstop who couldn't hit enough to stay in the field, Hoffman recorded a jaw-dropping 601 saves during his 18-year MLB career. 554 of those saves came with the Padres where he toed the slab from 1993-2008. Hoffman was named to seven All-Star teams during his career and twice finished second in the voting for the National League Cy Young Award. His finest season came in 1998 where he led the league with 53 saves while posting a dominant 1.48 ERA, 0.85 WHIP and 10.6 K/9.
The 2018 Hall of Fame class will also include Jack Morris and Alan Trammell who were elected by the Modern Baseball Era Committee. That brings the total class to six players, tying the record for the largest in any season, matching the six that were enshrined in 2014.
This year's class nearly broke that record, as Edgar Martinez fell just 20 votes short, earning 70.4% of the vote. It was his ninth season on the ballot, meaning he has just one more chance on the regular ballot before his final fate would be turned over to the Modern Baseball Era Committee.
---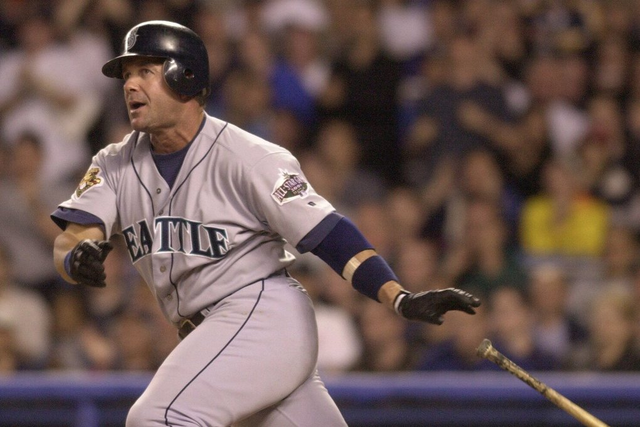 ---
The most common argument against Martinez' chances for the hall is that he spent the majority of his career as a Designated Hitter. Despite the fact that he didn't play the field though, he was truly dominant in the batter's box. A career .312/.418/.515 hitter with 309 homers, it's likely that Martinez will finally climb over that 75% mark and join the 2019 Hall of Fame Class.
Falling a bit shorter, and facing uncertain futures are Mike Mussina (63.5%), Roger Clemens (57.3%), Barry Bonds (56.4%) and Curt Schilling (51.2%).
---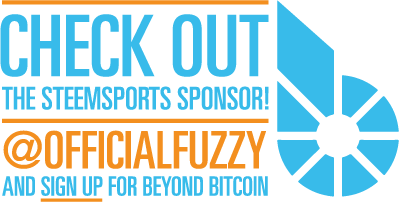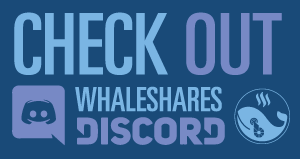 ---

---

---