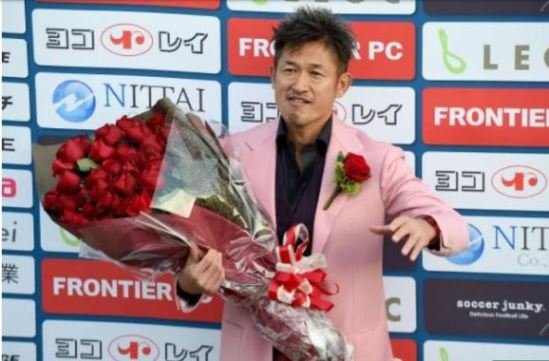 ---
SteemSports Presenter:
@rickie
---
SteemSports Editor:
@scottybuckets
---
Not many footballers are able to ply their trade way past the forty-year mark. In recent years, very few outfield players have been very active after they have crossed out their 40th birthday. However, in a news that borders on inspiration and motivation, Japanese striker, Kazuyoshi Miura, who turns 51-years in February, has proven that age is literarily "only but a number."
---
Kazuyoshi Miura, is the oldest footballer in the world at 50 years of age, but the amazing football star has just signed a new contract with Japanese side, Yokohama Fc, in the Japanese second division. The new deal would see Japan's football legend, extend his own record as the world's oldest footballer, a record he has maintained since he signed a contract in 2015.
---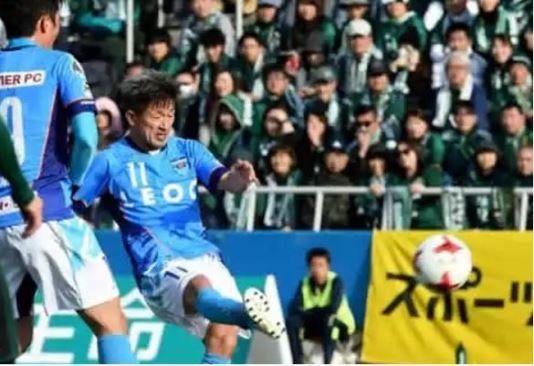 ---
Kazuyoshi Miura's record breaking career began in 1986, with top Brazilian side, Santos. He is already in his 32nd footballing season, and would enter his stunning 33rd season, courtesy of his new contract.
---
Speaking after the announcement, Kazuyoshi Miura said, "I will always play my heart out and hope to continue to grow (as a player)."
---
The 50-year old shone the light on Japanese football when he joined Italian side Genoa in 1994. He was also a former Dinamo Zagreb player; winning the Croatian league title in 1999. Kazuyoshi Miura has been at Yokohama since 2005 and his 139 goals in the J-League makes him the sixth highest goal scorer in the top division's history.
---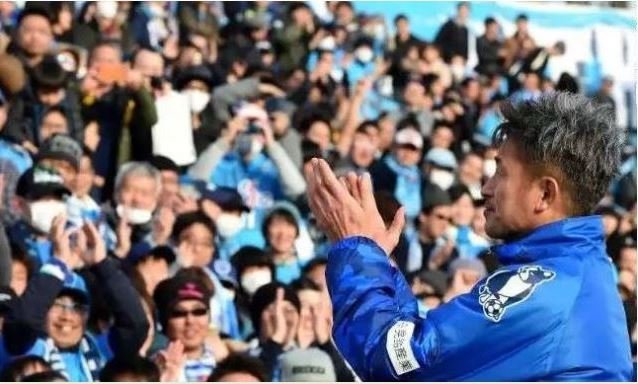 ---
Kazuyoshi Miura's Footballing Journey:
---
In 1982, Miura left Japan at 15 to pursue a football career in Brazil. He later signed for Brazilian side, Santos in 1986 and made his professional debut for them after turning 19. Miura also played for Palmeiras that same year after leaving Santos. He made his national team debut in 1990 and represented his country during qualifiers for the 1998 FIFA World Cup, scoring 14 goals, which earned them qualification for World Cup. However, Kazuyoshi Miura was controversially left out of the final squad for France 1998 World Cup. He eventually quit international football two years later, after notching 55 goals in 89 games for Japan.
---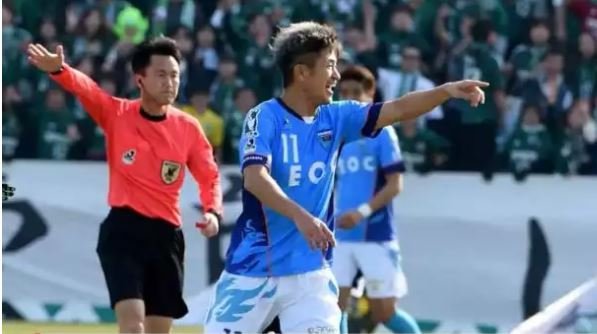 ---
Following his exploits in the J-League, which saw him emerge to scorer and MVP of the inaugural J-League season, he became the first Japanese to win the Asian Player of the Year Award in 1993, beating the likes of Gary Lineker and Zico who were foreign imports, at the time.
---
He joined his current side Yokohama FC in 2005, at age 38, and has gone on to make 200 league appearances for the J-League second division side. He has stated that he would like to play on until he is 60 years.
---
Thank you for following
@steemsports
and you can follow me
@rickie
---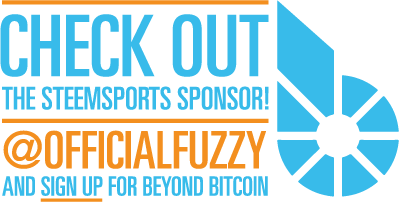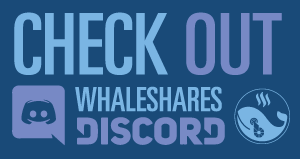 ---

---