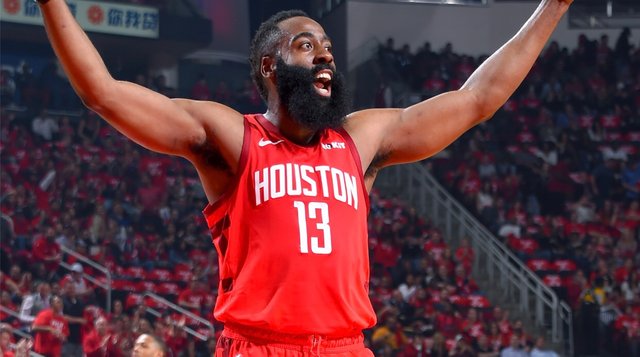 ---
SteemSports Presenter:
@dwin0603
---
SteemSports Editor:
@scottybuckets
---
Over the past few years, the criteria for winning the Most Valuable Player award has completely changed. People have a different approach now in the MVP Award. Many believe that the best player on the best team should win the award. But many people think that James Harden should've won the 2019 MVP award. And as rumors said, was James Harden really robbed of the 2019 MVP award?
---
Giannis Antetokounmpo take home the MVP award. He was outstanding on both ends of the floor. His numbers are spectacular. He averaged 27.7 points, 12.5 rebounds, 5.9 assists, 1.3 steals and 1.5 blocks a game. The Milwaukee Bucks was the best team in the league with a 60-22 record. On the other hand, James Harden who finished second in MVP voting averaged 36.1 points, 6.6 rebounds, 7.5 assists and 2 steals. And the Rockets only finished fourth in the Western Conference with a record of 53-29. Some people say that Harden was more deserving.
---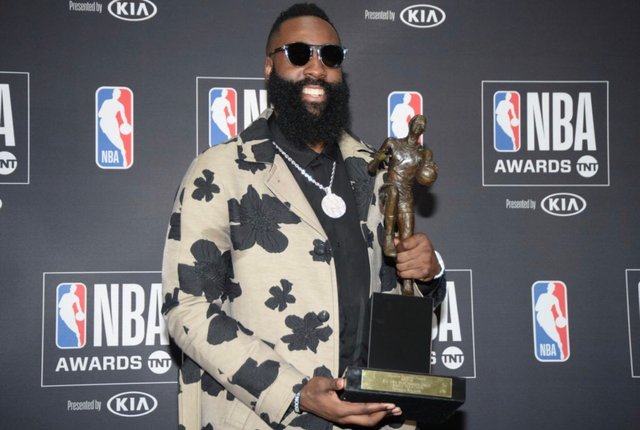 ---
Though Giannis led the Bucks in a deep playoff run reaching the Conference Finals while Harden and the Rockets wasn't able to get quiet as far, many still believe that Harden's performance is way better than the Greek Freak.
---
Better highlights don't mean that one is a better player. Some people find Harden as boring while Giannis is more entertaining. Giannis can give us the best highlight dunks every night while James Harden will just shoot his step back threes and draw fouls.
---
If we look at the stats, Harden is a more dominant scorer while Giannis was better defensively. Let's break down the reasons on why James Harden is more worthy of the MVP Award over Giannis Antetokounmpo.
---
Harden became the first player in NBA History to average at least 35 points per game with 7 assists in a single season. He averaged 40.1 points, 7.1 assists, 7.0 rebounds and 2.2 steals per game from December through March. It was the second longest span of averaging 40+ points in NBA History. He scored at least 30 points in 32 consecutive games which is also the second longest in league history. The Beard scored 40+ points 28 times including nine 50+ points and two 60+ points. Those are unbelievable stats that couldn't be repeated. It was one of the greatest performances in a season in NBA History.
---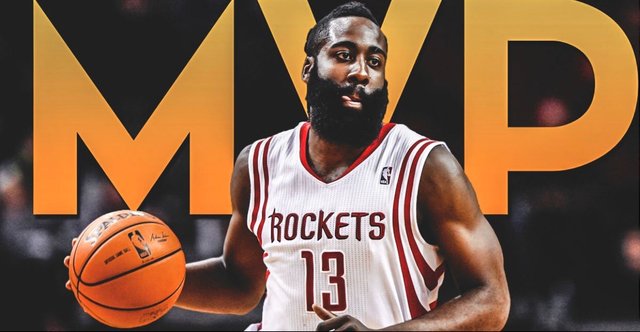 ---
Another edge Harden have is his playmaking ability. Harden just don't score bunches. He does it while still involving his team mates in offense. With that being said, it was clear that James Harden had the better regular season than Giannis Antetokounmpo.
---
Thank you for following
@steemsports
and you can find me
@dwin0603
---

---

---
**Disclaimer:**
This is a
@steemvoter
subscription payment post. Thank you to Steemvoter customers for allowing us to use your Steem accounts to upvote this post by virtue of your free subscription to the Steemvoter.com curation automation service.
@steemvoter
is proudly a
@buildteam
subsidiary and sister project to
@dlease
,
@tokenbb
,
@ginabot
,
@steemsports
.
@steemsports-es
and
@minnowbooster
.
---
**BURNPOST:**
This is a 20% Steem burnpost by setting
@null
as beneficiary.