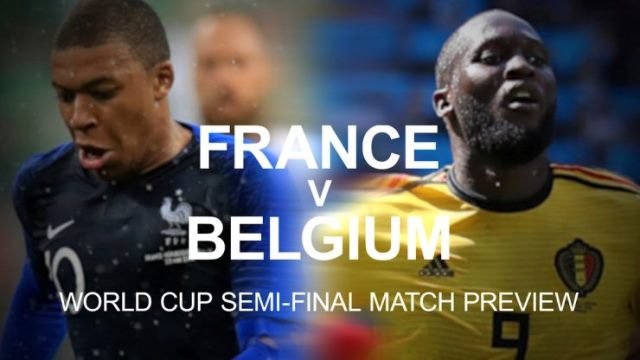 ---
SteemSports Presenter:
@rickie
---
SteemSports Editor:
@scottybuckets
---
It is the first semi-final of the ongoing World Cup in Russia which has become a European competition given the fact that the four semi-finalists are all European nations.
---
This year's world cup has consistently dished out a lot of intrigue – be it controversies; dramatic encounters or even the heartbreaking results; we have in one way or the other enjoyed the games – and it has been a very fantastic run from the group stage to this very semi-final stage which is upon us.
---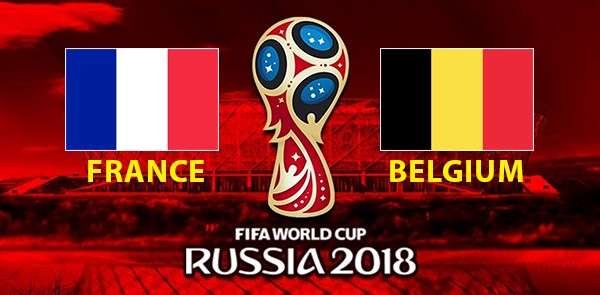 ---
Being the most lucrative and most spectacular football tournament in the world, it should be no surprise that at this stage of the competition, a whole lot is a stake. Jobs, careers, integrity, pride and even the glory of the majestic gold trophy.
---
Today's opponents, France and Belgium are European neighbors, and given their respective run in this world cup, we can expect a superb encounter when these two clash later today. Both countries have had an impeccable run so far.
---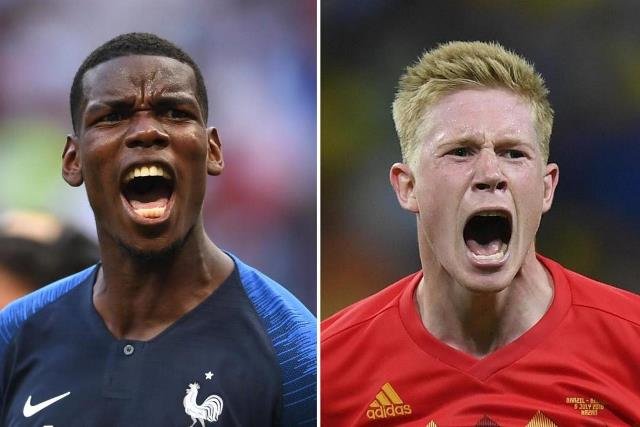 ---
France: Road to the Semi-final
---
Group C: France 2 – 1 Australia; France 1 – 0 Peru; France 0 – 0 Denmark
---
Last-16: France vs Argentina 4 – 3
---
Q-Final: France vs Uruguay 2 – 0
---
Belgium: Road to the Semi-final
---
Group G: Belgium 3 – 0 Panama; Belgium 5 – 2 Tunisia; Belgium 1 – 0 England
---
Last-16: Belgium 3 – 2 Japan
---
Q-Final: Belgium 2 – 1 Brazil
---
France's northern neighbors, Belgium, are the highest goal scorers in the tournament with 14 goals, while their French counterparts have 9 goals to their credit. Given the prowess of both teams upfront, we are most likely to witness some goals during the 90 minutes of football action, supposing the game doesn't extend beyond that.
---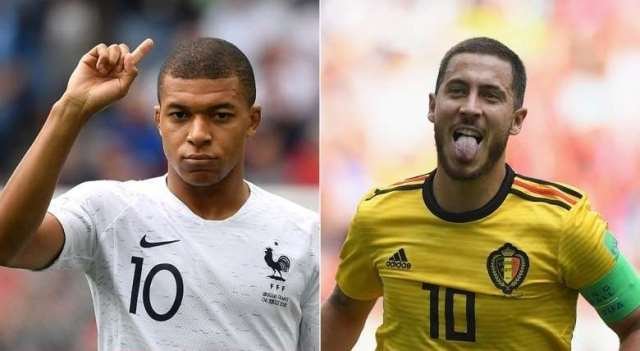 ---
Suspensions/Team Selection
---
For France – They would be happy to welcome midfielder Blaise Matuidi back to the side after serving his ban against Uruguay. Corentin Tolisso who did well in his absence would most certainly be the one to make way for the Juventus ace.
---
French striker Olivier Giroud would be keeping his place in the starting line-up despite having failed to register a goal or a shot on target so far in the tournament. Will he eventually score against Belgium? Time will tell.
---
For Belgium – They would have to deal with the absence of wing-back Thomas Meunier who is to serve a suspension, after racking up yellow cards. Hence, the Belgium manager, Roberto Martinez is expected to alter his defensive selection.
---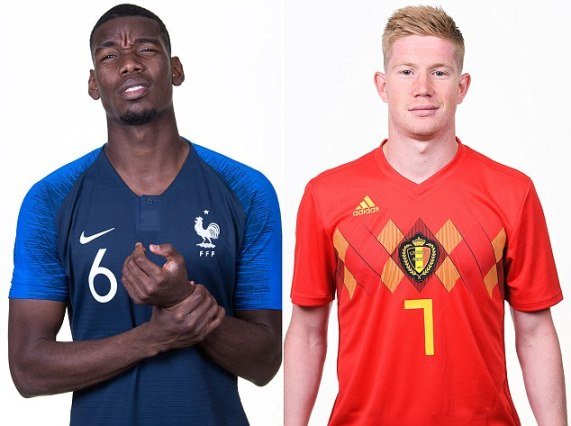 ---
Also Roberto Martinez is expected to tinker his side's formation somewhat against an equally attacking and aggressive French side who have scored 6 goals with their last 6 shots on target at the world cup.
---
Martinez started the competition with a 3-4-2-1, but changed tactics for the game against Brazil – playing Kevin de Bruyne as a false nine and pushing Romelu Lukaku to the right flank. Whether he would revert back to his favored 3-4-2-1 formation, we just have to wait and see.
---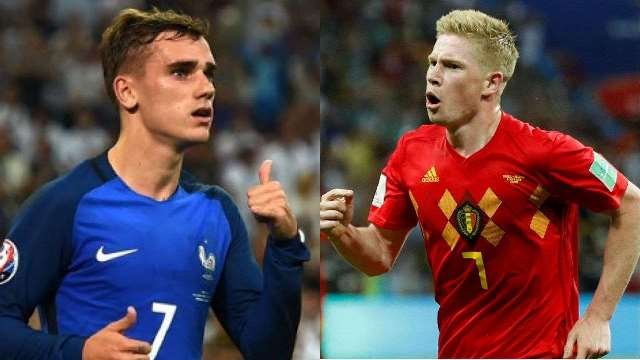 ---
Key Facts ahead of the fixture
---
* In two previous World cup encounters between the sides, France have won twice against Belgium (3 – 1 in 1938 world cup 1st round and 4 – 2 in the 3rd place play-off in 1986 world cup).
---
* Belgium are however, unbeaten in the last 3 friendly games between the sides; most recent of which is was a 4 – 3 win in June 2015.
---
* Both sides are meeting for the 74th time, with Belgium leading with 30 wins, France with 24 wins and 19 draws.
---
* France have played in 5 previous World Cup semi-finals, losing in their first 3 encounters (1958, 1982 and 1986), and winning in their last 2 (1998, 2006).
---
* This would be Belgium's second appearance at a WC Semi-final. Their first appearance ended in a 2 – 0 defeat to Argentina, with Diego Maradona scoring both goals in the 1986 WC.
---
* Striker Romelu Lukaku has in his last 13 games, been involved in 20 goals for Belgium – with 17 goals and 3 assists.
---
* Belgium have won their last 7 games and are unbeaten in their last 24 games, with 19 wins and 5 draws.
---
Who takes the day and heads to the final of the Russia 2018 World Cup? Kindly share your thought in the comments section below.
---
Thank you for following
@steemsports
and you can find me
@rickie
---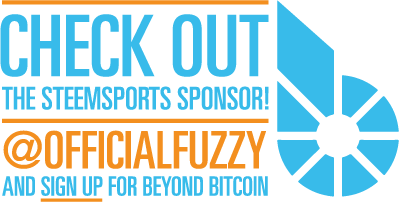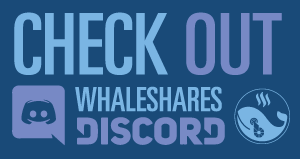 ---

---