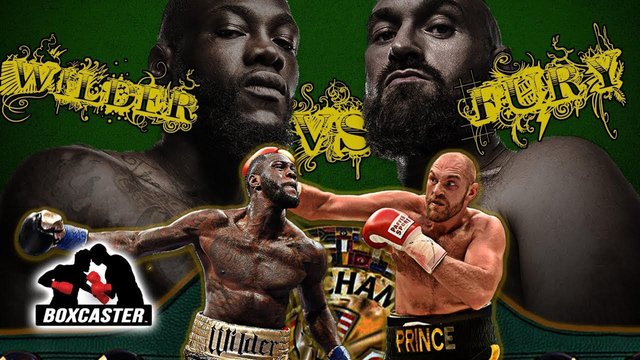 ---
SteemSports Presenter:
@brandonk
---
SteemSports Editor:
@scottybuckets
---
In the wake of the most anticipated heavyweight rematch of the modern era being set, I felt the urge to offer a breakdown and analysis of what I believe will transpire on fight night. We have the WBC champion in Wilder taking on the lineal champion in Tyson Fury for what should be the biggest bout of early 2020.
---
Wilder must first get through Luis Ortiz who is a juggernaut himself, and the first fight was marred with much controversy so Wilder (being the savage he is) has chosen to right all the wrongs and shut the naysayers up for good... me included. I do feel the first Ortiz vs. Wilder fight ended strangely..
---
...and there were moments in which Deontay seemed completely vulnerable to whatever Ortiz was throwing at him. A difficult southpaw with tremendous punching power is always a problem, and Deontay was given recovery time when the ref made sudden adjustments to allow more waiting time for the champion.
---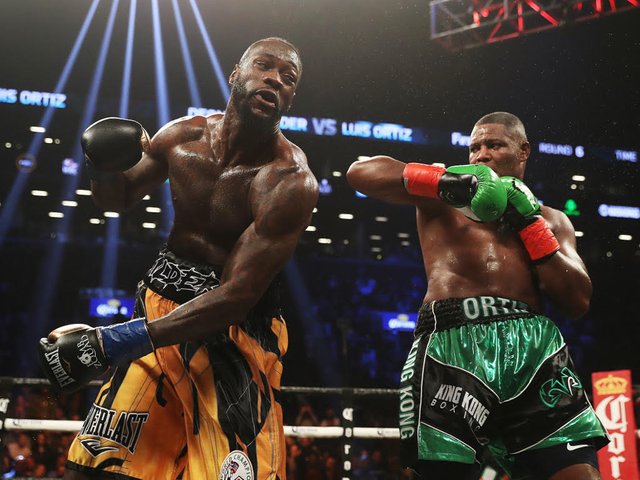 ---
Ortiz has wanted this rematch to prove himself, and the pay day for him and his family will be the best it's ever been. I am happy both fighters get another shot at each other, and I feel this one will end much earlier than the over 10.5 rounds we encountered last time.. I feel a lot of bettors lost money on that play.
---
The slugger in Wilder should be able to use his youth and earned experience against Ortiz, but facing Fury a second time will be no easy task. The first fight had Deontay eating punches for all 12 rounds, and although he arguably tied the fight up with the two knockdowns, he was thoroughly outboxed for the interim.
---
Tyson is undoubtedly the best boxer at heavyweight, and his movement and defense makes him one of the top 5 boxers in the world PERIOD. I truly look forward to a new dawn of heavyweights as the Wilders and Joshuas have held the pound for pound rankings (of the big men) for far too long.
---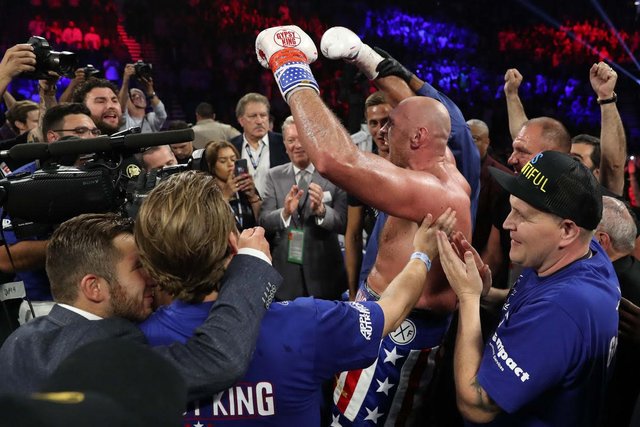 ---
I personally don't believe that Wilder can compete with Tyson Fury in terms of pure boxing ability, but I don't believe a guy like Joshua can either.. and I've felt this way far before Ruiz exposed the lack of defense and fundamentals Joshua has (or doesn't have).
---
With the likes of Fury's cousins and brothers all being travelers... Hughie (Tyson's cousin) will actually be on the Lomachenko vs. Campbell under card facing the likes of Alexander Povetkin.. a perennial hard punching top 10 heavyweight. This truly is the time for all the Fury's to look as spectacular as possible.. and to lay out a legacy for their entire lineage.
---
I believe that Tyson Fury will be able to cement his legacy once he beats Wilder a second time, and although he will have to dodge the landmines Deontay possess in those gloves.. he has shown to only be better in rematches. Take Fury vs. Chisora as an example.. I believe Deontay will be in constant danger, don't doubt the Gypsy King.. especially a second time.
---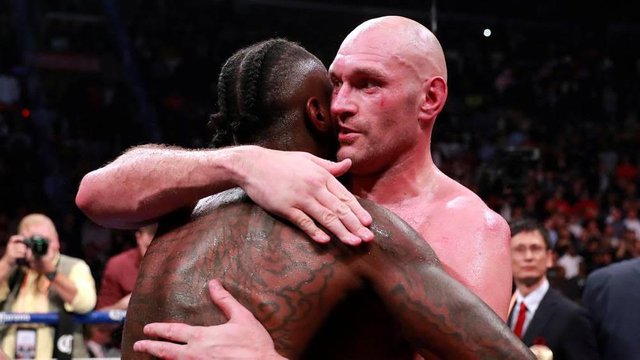 ---
Thank you for following
@steemsports
and you can find me
@brandonk
---

---

This is a
@steemvoter
subscription payment post. Thank you to Steemvoter customers for allowing us to use your Steem accounts to upvote this post by virtue of your free subscription to the
https://steemvoter.com
bot service.
@steemvoter
is proudly a
@buildteam
subsidiary and sister project to
@steemsports
,
@steemsports-es
,
@steemsports-ita
and
@minnowbooster
.