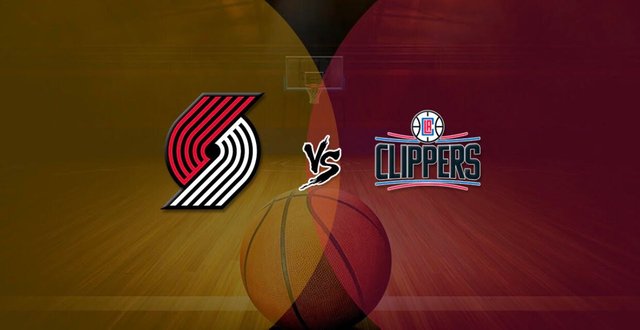 ---
SteemSports Presenter:
@mateonav53
---
SteemSports Editor:
@scottybuckets
---
The NBA season is winding down into a defining part of the schedule. We pretty much know what every squad is capable at this point. We've mostly seen all the highs and experienced the majority lows. There aren't many more surprises for us in store until playoff time comes around.
---
Clippers versus Blazers on Tuesday night is one of the few games left in this NBA slate where both teams are going to be gunning for that win to further establish themselves into the playoff picture. The game will take place at Staples Center in Los Angeles at 7:30 PM PST.
---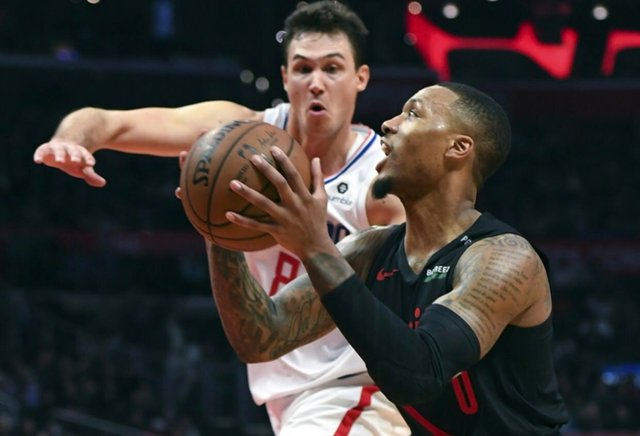 ---
Portland owns the fifth seed, which would be pretty solid footing if only the Western Conference wasn't so deep. The only teams whose playoff chances feel safe are the top three seeded Warriors, Nuggets, and Rockets. OKC as the fourth seed is only .5 games ahead of the Blazers.
---
Portland is playing well of late, winning seven out of their last ten. They're five games behind first place, but only three games in front of the eighth seed Utah Jazz. That's a quick, unfortunate losing streak away from fighting for your postseason lives before they even begin. One factor that has me resting easy about their playoff likeliness is their star power. They've got Damian Lillard, they're going to come out swinging against every fellow competitive opponent in the brutal West.
---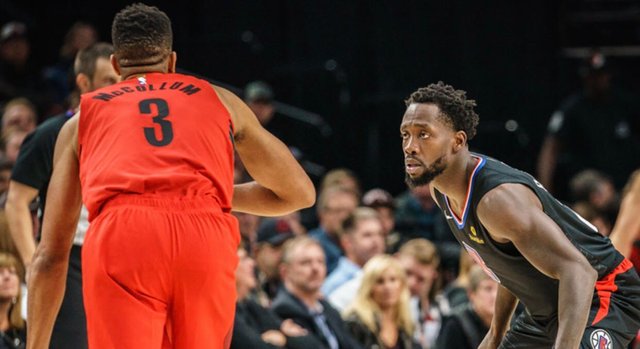 ---
The Clippers currently own the seventh seed at 38-29 while Portland sits two games above them at 40-26. That's only a 2.5 game differential between the two middling Western Conference squads. Los Angeles is locked in with the Spurs for a tie at the 6/7 seed while the Jazz stay breathing down their neck only .5 games behind them at #8. The Clippers are figuratively fencing on a narrow cliff against two other squads. A loss would only serve to break their delicate balance, slipping off the edge and out of playoff qualification.
---
They'll have to muster every ounce of energy that remains after playing the Boston Celtics just 24 hours prior. Thankfully for them, they completely blew the Celtics out of the water so their key guys got some decent rest. That was the ideal result for yesterday's game if you're a Clippers fan.
---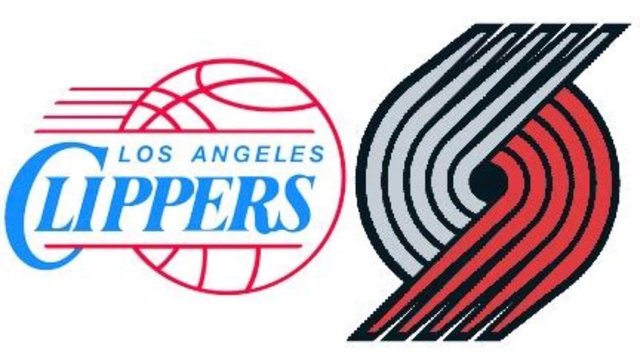 ---
A clean, authoritative win over the Celtics was nice, but a Blazers matchup brings a whole new world of challenges. I'm not expecting this to be a blowout at all on either side. I think Damian Lillard is going to go God Mode once again (like he did against the Thunder with 51), but this time he'll put up a W in a close-as-hell contest, 121-119.
---
Thank you for following
@steemsports
and you can find me
@mateonav53
---

---

This is a
@steemvoter
subscription payment post. Thank you to Steemvoter customers for allowing us to use your Steem accounts to upvote this post by virtue of your free subscription to the
https://steemvoter.com
bot service.
@steemvoter
is proudly a
@buildteam
subsidiary and sister project to
@steemsports
,
@steemsports-es
,
@steemsports-ita
and
@minnowbooster
.