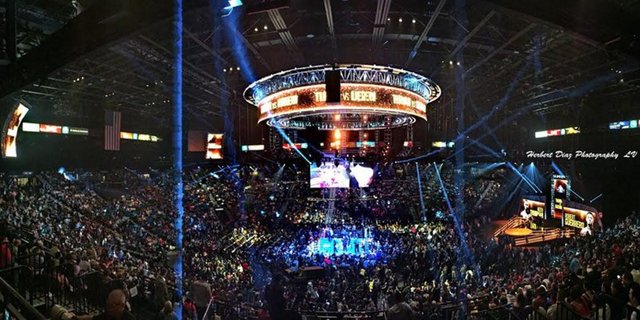 ---
SteemSports Presenter:
@brandonk
---
SteemSports Editor:
@scottybuckets
---
The upcoming March bout between these two welterweights should steal the Spring away from most every other organization. I feel as though Errol Spence is not only the #1 welterweight, but the #1 pound for pound fighter in the world. He is a tour de force of power and confidence.
---
At 147-154 pounds, it is hard to deny that many have the power of endurance to get Errol out of there in a span of 12 rounds. Mikey Garcia is the upcoming opponent for Errol, but in no way do I feel this is his hardest fight. I believe Kell Brook in the UK was indeed that test.
---
Mikey will be heavily undersized in this bout. Although both men will weigh the same on the night prior, there will surely be a slight height difference but an immense density difference. Errol's muscle density and overall power will shine through in this fight.. and I believe he finishes the fight.
---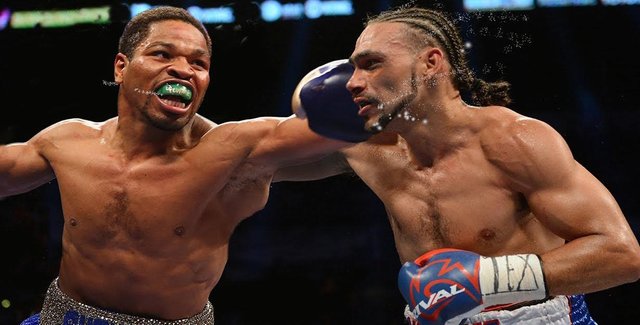 ---
Errol is not only highly under rated, he is a truly brilliant fighter that doesn't get his due. He is the IBF champion, but the WBC holders making more money definitely want to avoid Mr. Spence at all costs. Men like Thurman and Porter all know how good Errol truly is.. and they don't seem to want the fight.
---
An under rated jab and ring IQ make Errol a truly special fighter. Spence can also grind into the championship rounds and really push fighters beyond their limit. Most interesting is that he has finished his counterparts whereas other champions have really found no way to crack durable fighters.
---
Pacquiao seemed to drop Algieri 6 times in their fight, but his lack of dynamic punching forced the speed through and tested Chris Algieri's physical durability as opposed to his intelligence. A fighter like Spence tested both attributes and was able to demolish Chris and knock him out.
---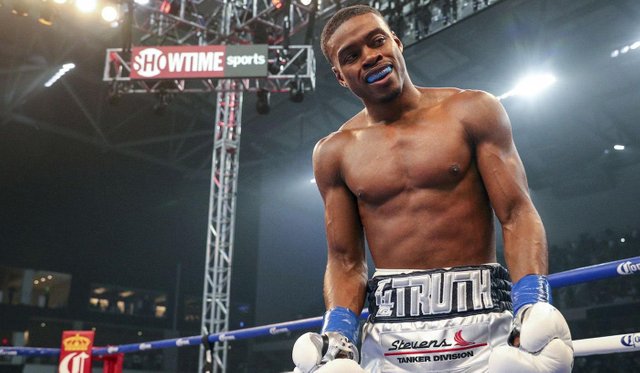 ---
There is an easy way to undermine a knockout artist with the build that Errol has, but his amateur and Olympic acumen didn't come off calisthenics and being an athlete alone. Spence is a true pugilist with the knowledge and fortitude to remain undefeated and become and all time great.
---
I look forward to the meeting between Garcia and Spence because it will prove if Mikey Garcia can pull off a Sugar Ray vs. Hagler type moment. He must rise to the occasion and defy the power, speed, and will of the bigger man.. and arguably better all around fighter.
---
It is surely a challenge for both men, but I can only see Mikey Garcia getting to Errol in the late phases with his voluminous punching and pressure. I do not forsee Mikey having enough power to dismantle the welterweight phenom early, but the fight itself should be magnificent!
---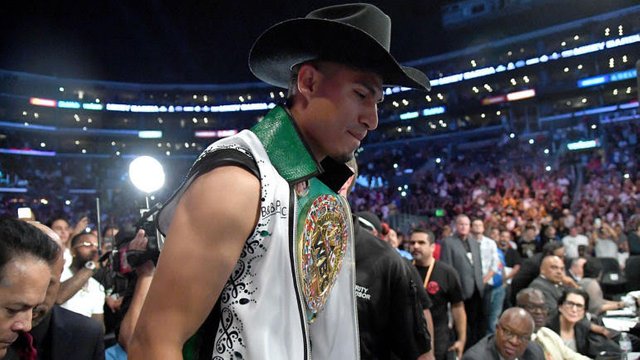 ---
Thank you for following
@steemsports
and you can find me
@brandonk
---

---

This is a
@steemvoter
subscription payment post. Thank you to Steemvoter customers for allowing us to use your Steem accounts to upvote this post by virtue of your free subscription to the
https://steemvoter.com
bot service.
@steemvoter
is proudly a
@buildteam
subsidiary and sister project to
@steemsports
,
@steemsports-es
,
@steemsports-ita
and
@minnowbooster
.