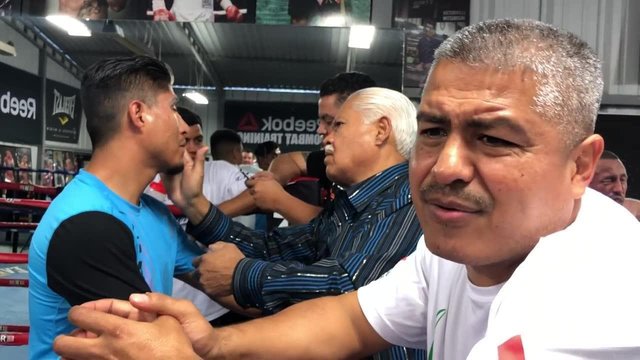 ---
SteemSports Presenter:
@brandonk
---
SteemSports Editor:
@scottybuckets
---
Robert Garcia didn't show much attitude to the brazen attitude of the obviously pro Errol Spence journalist. I was impressed with the nature of Garcia's nature as he stayed humbled and quiet with a question that could be considered incredibly disrespectful and unnecessary.
---
The Gervonta Davis vs. Abner Mares fight happening in February brought Garcia along with the likes of Leonard Ellerbe to the table (both literally and figuratively). A lot of great fights are coming up but Mikey Garcia vs. Errol Spence seems to be overshadowing most everything.
---
I love the fight for both men, and although Mikey is incredibly undersized and under powered, Errol will have his hands full nonetheless with the Mexican cyclone of technique and attrition. I personally have Spence Jr. by knockout, but we can only wait and see.
---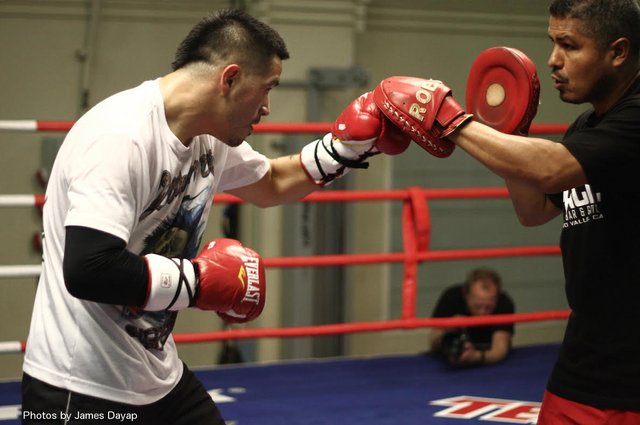 ---
If the reporter was personally asking my take on throwing in the towel for my brother, I would have been more bitter and angst along with aggressive. Robert Garcia is a pro though, and he held his cool in the face of a baiting journalist who wanted his weekly report.
---
I love the matchups coming up for 2019, and if Mikey performs well enough for Spence, he could become a big player in the welterweight divisions. This feels like a classic mismatch in which the smaller man outperforms every fan and pundits expectations....
---
...but this is also Errol Spence Jr., one of the greatest and hard hitting welterweights of the modern era. This is the same kid who gave Mayweather immense trouble in sparring half a decade ago fresh out of the Olympic team directly into the Al Haymon promotional yard.
---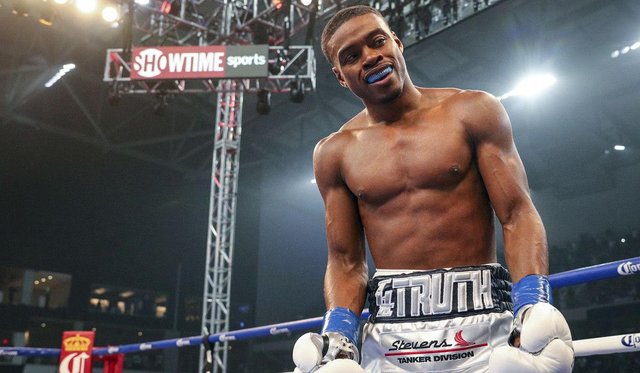 ---
There is a somewhat turbulent buildup to many of the oncoming welterweight bouts as promotions and injuries have paved way to excuses and not wanting to fight at all. From Crawford to Thurman to Spence, there is a killers row waiting to entertain in the oncoming year.
---
I really can't wait to see how the divisions unfold, and if Mikey doesn't achieve his dreams of beating the IBO champ in Spence, he can always move back down to the lighter weights and possibly challenge for another super fight (and big pay day) in the form of Vasyl Lomachenko.
---
I love the sport of boxing for just these reasons. The politics, the vengeance, the fire... it all gives the fans a piece of the action themselves and even ingrains casuals into the conversation and the sport itself. It will be a beautiful 2019 for boxing and combat sports!
---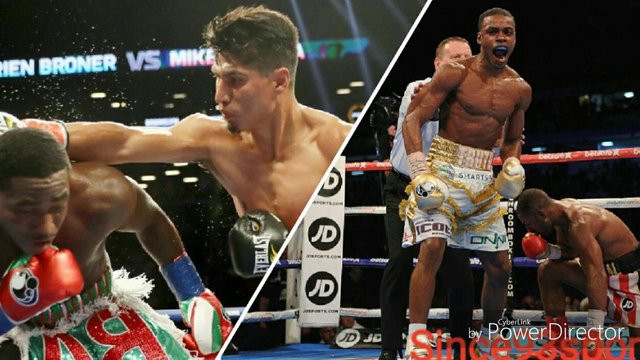 ---
Thank you for following
@steemsports
and you can find me
@brandonk
---

---

This is a
@steemvoter
subscription payment post. Thank you to Steemvoter customers for allowing us to use your Steem accounts to upvote this post by virtue of your free subscription to the
https://steemvoter.com
bot service.
@steemvoter
is proudly a
@buildteam
subsidiary and sister project to
@steemsports
,
@steemsports-es
,
@steemsports-ita
and
@minnowbooster
.