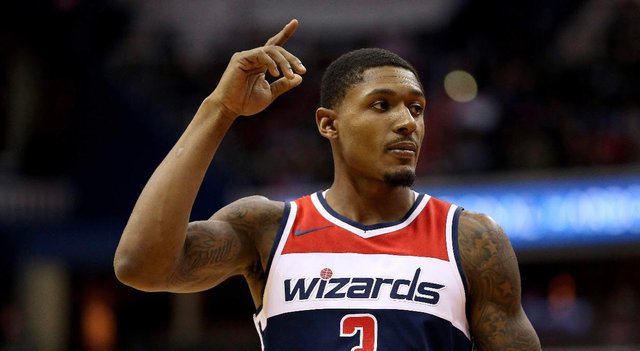 ---
SteemSports Presenter:
@dwin0603
---
SteemSports Editor:
@scottybuckets
---
The Oklahoma City Thunder thought that they would be competing for a championship this season after re-signing Paul George in the past off-season. George surprised everyone with his decision not signing with the Los Angeles Lakers but instead, extending his stay with the Thunder. They also bolster their roster acquiring all-star caliber guard Dennis Schroeder and center Nerlens Noel as their back up center.
---
They also got Markieff Morris to add some toughness on their bench. But the thing that is lacking for the Thunder is their outside shooting. They lack offensive power on the 2-spot as Terrance Ferguson is their starting shooting guard backed up by Alex Abrines. Alex Roberson might be better but he's not a shooter.
---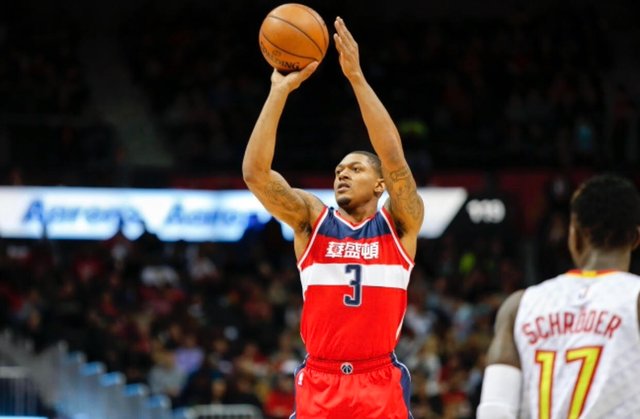 ---
Oklahoma City is a good team but not enough to compete for a championship. After falling in the first round of the playoffs in two consecutive seasons, it looks like Russell Westbrook and Paul George need more help. Right now, all they can do is to trade some pieces in order to acquire more help. And the only legit trade asset that they have right now is Steven Adams and Dennis Schroeder, I think. Adams is the best trade asset but I'm sure that the Thunder doesn't want to lose him especially looking on how much improvement he's gains in several years in Oklahoma City. He really improved his game a lot on both ends of the floor. He's one of the best centers right now and one of the toughest. He's one of the best in the pick and roll and giving screens.
---
According to Bleacher Report, one player that might be a trade target for the Oklahoma City Thunder is Washington Wizards' All-star guard, Bradley Beal. After a lack of success in Washington, Beal might be thinking about moving on and playing elsewhere where his talents will never go to waste. He might want the idea of playing alongside Paul George and Russell Westbrook. Beal is a great shooter and still young. He is currently in his prime and still improving every aspect of his game. He's usually a catch-and-shoot guard that's playing behind the shadow of John Wall. But now, I think he grew as a different player who has a talent of a superstar who can score on his own. Thunder needed a consistent shooter after they finished 22nd overall in three-point shooting this season.
---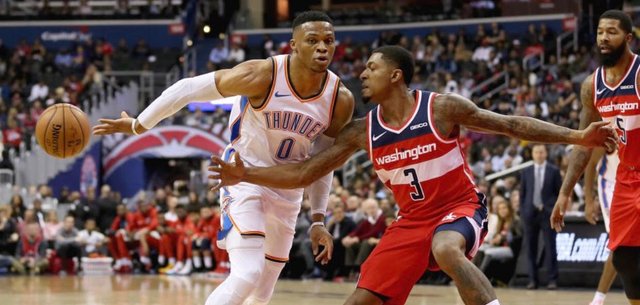 ---
This trade makes a lot of sense for the Thunder adding an explosive scorer that can fill Russell Westbrook's flaws. But, to be able to get Beal, OKC should give up at least Steven Adams to make a deal. They can also use Dennis Schroeder plus some future draft picks. Washington might also want the idea of having a center like Steven Adams and they might also ask about Jeremy Grant who has established a great position in OKC.
---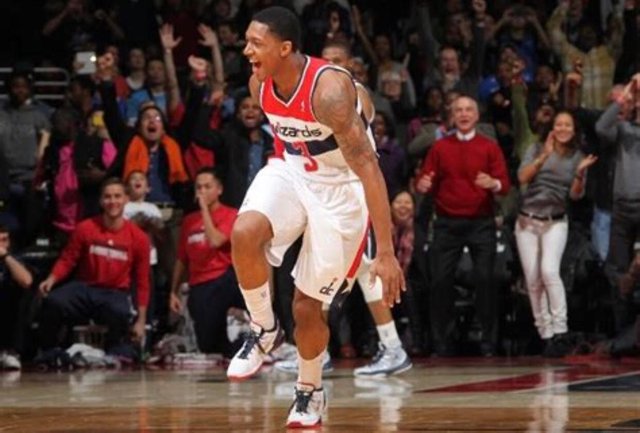 ---
OKC might not want to lose Steven Adams but if they want to move forward, something has to change and changes needs sacrifices. This can be a blockbuster trade and I believe that the Thunder will become better if they push this trade to happen. Let's see how the Thunder will handle their off-season.
---
Thank you for following
@steemsports
and you can find me
@dwin0603
---

---

This is a
@steemvoter
subscription payment post. Thank you to Steemvoter customers for allowing us to use your Steem accounts to upvote this post by virtue of your free subscription to the
https://steemvoter.com
bot service.
@steemvoter
is proudly a
@buildteam
subsidiary and sister project to
@steemsports
,
@steemsports-es
,
@steemsports-ita
and
@minnowbooster
.