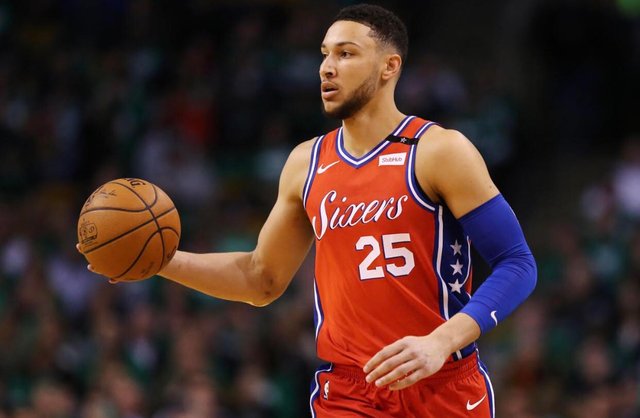 ---
SteemSports Presenter:
@npl77
---
SteemSports Editor:
@scottybuckets
---
NBA Fantasy 4/27
---
We are back with another edition of NBA Fantasy Tonight! The 2019 NBA Playoffs have been pretty good so far, although Lebron James is no where to be found for the first time in over a decade. None the less, there is plenty of fire power left. Last night we saw game 6 between the Golden State Warriors and the Los Angeles Clippers. Kevin Durant came out on fire and extremely aggressive and led the Warriors to the series win as he dropped 50 points! It was his most impressive post season game and he had that look in his eye that he would not be denied.
---
Tonight's action should be a lot of fun as we have one game 7 and one opening game of a series. The Toronto Raptors will host the Philadelphia 76ers in the Eastern Conference as they battle in their opening game. The Denver Nuggets host the San Antonio Spurs in the must win game 7 match-up in the Western Conference. There is a lot of talent in both games, but we are going to focus on the offense in the East tonight.
---
Let's get started with our point guard selection.
---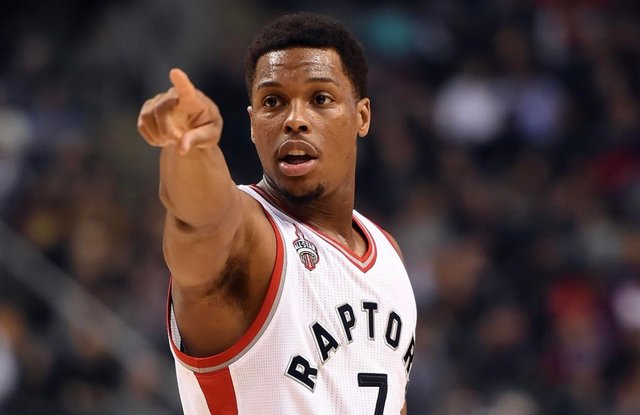 ---
K Lowry PG 7000
. Kyle Lowry has had a couple tough games so far in this playoff run for the Raptors. But tonight will something different. Lowry will come out aggressive and will be ready to play in front of the home crowd in Toronto. Lowry is averaging 37 fantasy points per game so far and I like him to eclipse the 40 point mark tonight. He will need to try and get to the rim though and not settle for jump shots.
---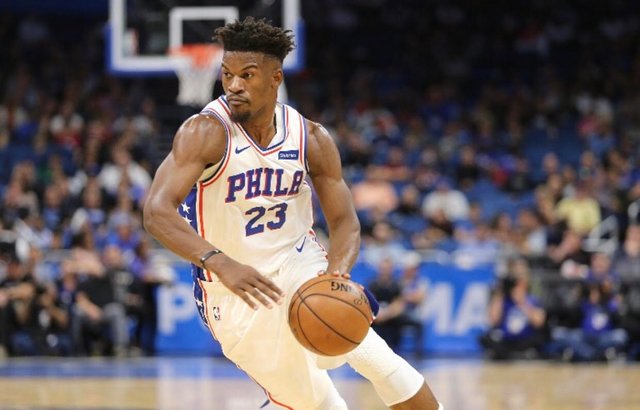 ---
J Butler SG 6800
. Jimmy Butler is being over looked tonight by many fantasy players and his DraftKings price at 6,800 is a steal. Butler is hungry for an NBA Finals and he is going to be the leader for this young Philadelphia 76ers team. I think Butler will work hard on both ends of the court and will especially nail big shots as they are needed tonight. Butler has good experience from the 3 point line in Toronto and I think he will have a huge night.
---
B Simmons SF 8100
. Ben Simmons has been all over the place in this post season so far. He is a triple-double threat every time that he steps on the court but his shooting has continued to be inconsistent. He will push the pace hard tonight as he runs the point guard and that will lead to some easy transition points. Simmons should go for about 45 fantasy points tonight.
---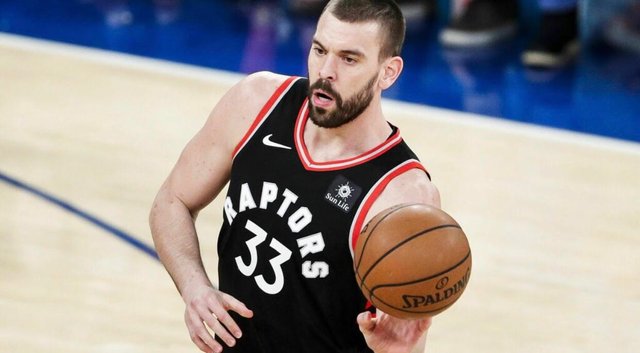 ---
M Gasol C 5100
. Marc Gasol is in some unfamiliar territory tonight. The big man had spent his entire career in Memphis before joining the Toronto Raptors a couple months ago. He desperately wants to win an NBA Championship and I think he will be a MUST PLAY tonight. There are several quality big men to choose from but I love Gasol in this spot. I fully expect a double-double with 2+ blocks which will equal a strong fantasy night.
---
I can't wait for these games to get rolling in just a few hours. The NBA Playoffs are heating up fast and there is a lot on the line tonight for all four teams involved.
---
Good luck with your fantasy picks tonight. Thank you for following
@steemsports
and you can find me
@npl77
---

---

This is a
@steemvoter
subscription payment post. Thank you to Steemvoter customers for allowing us to use your Steem accounts to upvote this post by virtue of your free subscription to the
https://steemvoter.com
bot service.
@steemvoter
is proudly a
@buildteam
subsidiary and sister project to
@steemsports
,
@steemsports-es
,
@steemsports-ita
and
@minnowbooster
.