NBA Fantasy Tonight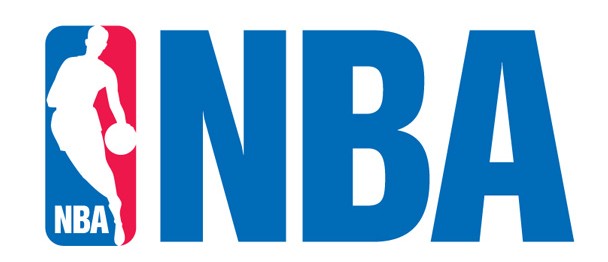 ---
SteemSports Presenter:
@npl77
---
SteemSports Editor:
@scottybuckets
---
NBA Fantasy Friday 2/2
---
We are back with another edition of NBA Fantasy Tonight!
---
Daniel Theis PF 3800
. Let's open up with a bang! The Celtics are without an entire team today and still are huge faavorites over the Hawks. Rozier will probably go as the highest owned player this evening, but I will be passing at the inflated price. I will be getting exposure to the Celtics in the form of Theis. The main stat I like on Theis is the 4 assists a few games ago. That is extremely high for a rookie off the bench. At 3800 we do not need much at all out Theis. He has had three 29 point fantasy games recently. He will play in a blowout situation, and if he gets dimes going the Celtics don't have enough options not to leave him on the floor. I will be going all in on the rookie today in what I expect to be 3% ownership.
---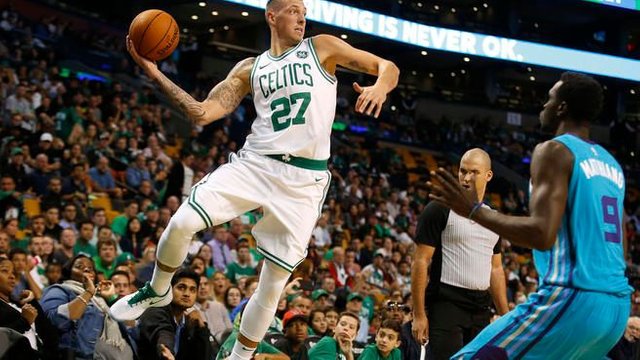 ---
Demar Derozen SG 8700
. We were right on Lowry yesterday, and some what of the same effect in Derozen today. Derozen flashes his upside against tough opponents at home. What more can we ask for, but a Blazer's team that has won 4 in a row. The Blazer's have been beating up on weak teams in their last four. The Bulls, the Clippers, Dallas? They haven't seen any real competition in over a week. Despite all the winning, the Blazers check in today at 24th against the SG position. Derozen has 31 shot upside against good teams that we haven't seen in several games now. Derozen has also sported his defensive abilities lately ranking up the steals. Steals and Blocks win tournaments. Shy away at your own risk.
---
Kevin Durant SF 10700. The Warriors need to get Durant more involved to prepare for the playoff. Vegas has the Warriors game at 223, the highest total on the slate. I am not buying into the 13 and 15 shot games we have been seeing lately. Durant has been turning the ball over 9 times a game lately. Just cleaning up the turnovers gives Durant 60 point upside. He can contribute in all categories. The Warriors need to get the superstar going more sooner than later. I will take a shot on Durant in this evening track meet in Sactown.
---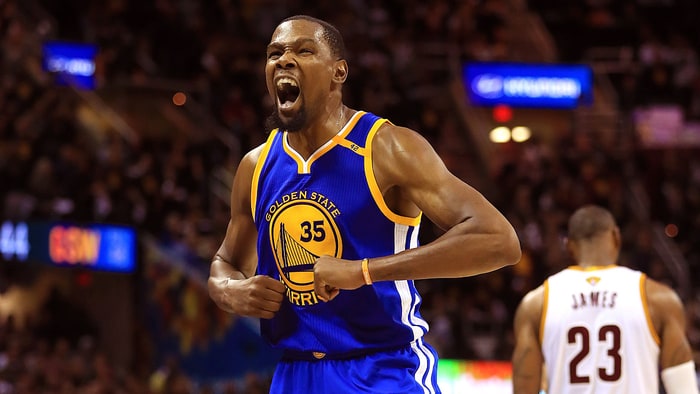 ---
Rudy Gobert C 7800
. Let's start off by saying that the Suns rank dead last in the NBA defending the center this year. Gobert's minutes were down last game due to the Warriors getting blown out. I am not sure why the price has dropped to 7800 knowing this. Gobert is not on a minutes restriction. The Jazz are another team that has been winning lately. The wins started piling up a few weeks ago when Gobert was inserted back into the lineup. With no minutes restriction, a price tag of 7800, and no other centers in good spots tonight there is no reason not to just lock him in here. Unfortunately, expect high ownership this evening.
---
Thank you for following
@steemsports
and you can catch me
@npl77
---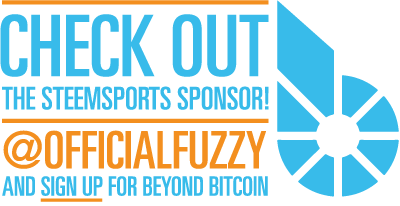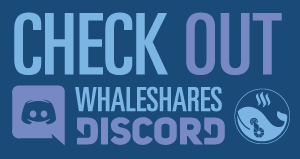 ---

---