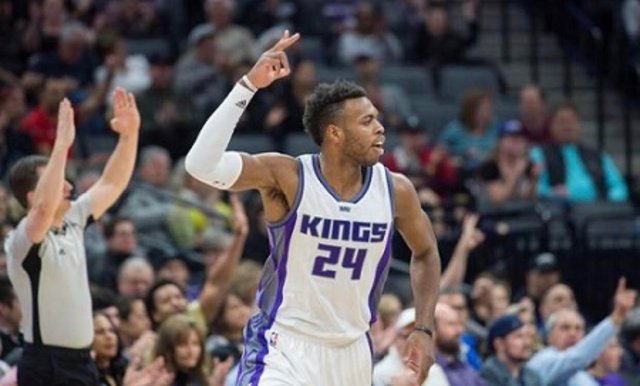 ---
SteemSports Presenter:
@npl77
---
SteemSports Editor:
@scottybuckets
---
NBA Fantasy 3/6
---
We are back with another edition of NBA Fantasy Tonight! Can you believe that the NBA Playoffs are rapidly approaching? There are less than 20 games left in the regular season but there is still a ton on the line in the Eastern and Western Conferences. We do know who the top 6 seeds are going to be but the 7 and 8 seeds are completely up for grabs.
---
There are some big match-ups tonight in the NBA but this special edition of NBA Fantasy Tonight will focus on the pair of late games. The Boston Celtics are playing against the Sacramento Kings. This is the second night of a back to back road game for the Celtics, who blew out the Golden State Warriors last night.
---
Also, the Denver Nuggets will be playing in Los Angeles against the Lakers tonight. This game will be featured on National Television and will garner a ton of interest as the Lakers are sitting 5.5 games back of the #8 seed in the West and the Nuggets are trying to pull within 1 game of the Warriors for the top seed.
---
Let's get started with the point guard position.
---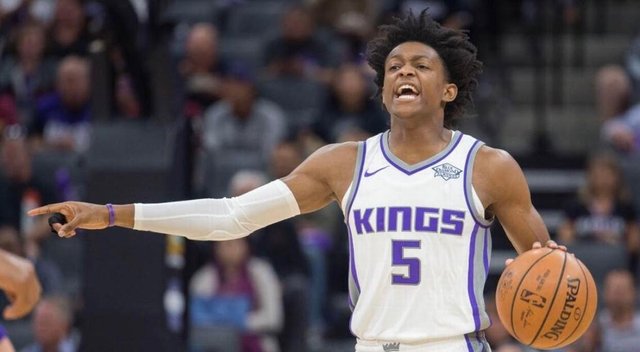 ---
D Fox PG 7100
. De'Aaron Fox is having a spectacular year for the Sacramento Kings. They are trying to catch the San Antonio Spurs for the final playoff spot in the West and are having their best record in over a decade. Fox is a key reason why and is averaging 36.5 fantasy points per game. The young point guard should be able to use his speed tonight against a much slower Celtics defense.
---
B Hield SG 7200
. Buddy Hield was a top draft pick after a dynamite career at the University of Oklahoma. He was traded though early on by the New Orleans Pelicans to the Sacramento Kings and that is a move that the Pelicans are now regretting. Hield is averaging 33.9 points per game and is shooting a career high from the field and the 3-point line. I love him tonight to go off in front of the home crowd and go well over the 40 fantasy point mark.
---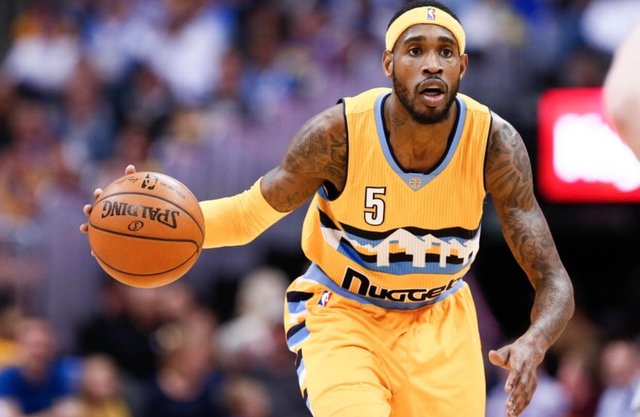 ---
W Barton SF 5600. Will Barton has been Mr. Do It All this year for the Denver Nuggets. He was banged up earlier in the year and missed some time but he is fully healthy now and his play on the court has been showing it. Barton is coming off of his best fantasy game of the season on Thursday and I think he will remain hot tonight in a big match-up against the Lakers. Barton should go WAY over his fantasy average of 25.3 points per game and is a MUST PLAY in my opinion.
---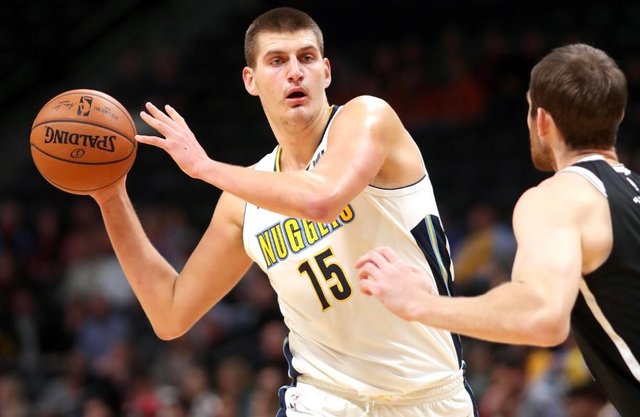 ---
N Jokic C 10600
. Nikola Jokic is having the best year of his life so far in the NBA. He has been one of the most effective big men in the league and has had some monster fantasy nights. Jokic is averaging 50.1 fantasy points per game and is a double-double machine. Tonight he will go up against Tyson Chandler and JaVale McGee of the Lakers. They are pretty athletic defenders but Jokic will be able to use his good footwork and fundamentals in the post to get some easy looks and put backs.
---
As you can see, I am not using any Boston Celtics players or Los Angeles Lakers players tonight. The reason I am not using the Celtics is because of the second night of a back to back for that veteran team will likely result in a loss. As far as why I am not using any Lakers, it is simple. Lebron James has quit on his team. James may toss up 28 points tonight, but he is playing ZERO defense and it is embarrassing and disappointing to watch. The Nuggets will go well over the 100 point mark tonight in what might be a blow out.
---
Will Lebron prove me wrong?
---
Thank you for following
@steemsports
and you can find me
@npl77
---

---

This is a
@steemvoter
subscription payment post. Thank you to Steemvoter customers for allowing us to use your Steem accounts to upvote this post by virtue of your free subscription to the
https://steemvoter.com
bot service.
@steemvoter
is proudly a
@buildteam
subsidiary and sister project to
@steemsports
,
@steemsports-es
,
@steemsports-ita
and
@minnowbooster
.