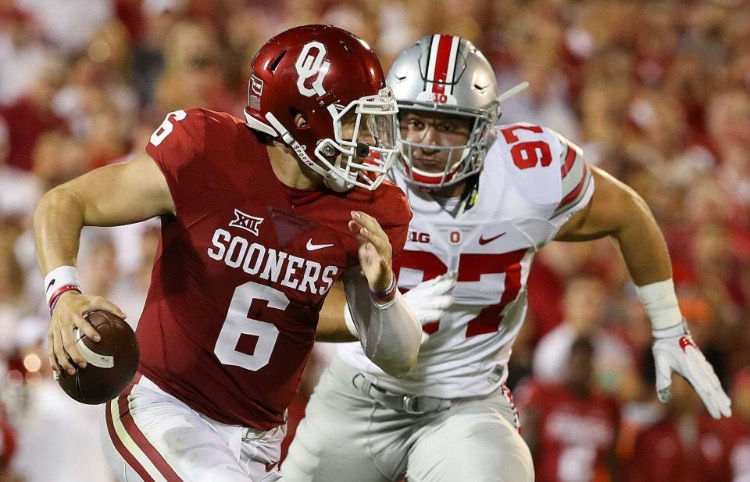 ---
SteemSports Presenter:
@hogan22
---
SteemSports Editor:
@scottybuckets
---
What a wild day in college football! The game of the day was supposed to be the #5 Oklahoma Sooners at the #2 Ohio State Buckeyes. Ohio State was favored by 7 points at kickoff and looked like a heavy favorite. But this game would feature tons of NFL talent on both squads. And quarterbacks JT Barrett and Baker Mayfield both entered the night hoping for National Championship and Heisman Trophy dreams.
---
The game got off to a an extremely slow start though. Neither team managed to score in the first quarter. It was a pathetic offensive performance as there were multiple punts by each team. The second quarter didn't look much more impressive as the Sooners and Buckeyes were each only able to put up 3 points a piece heading into halftime.
---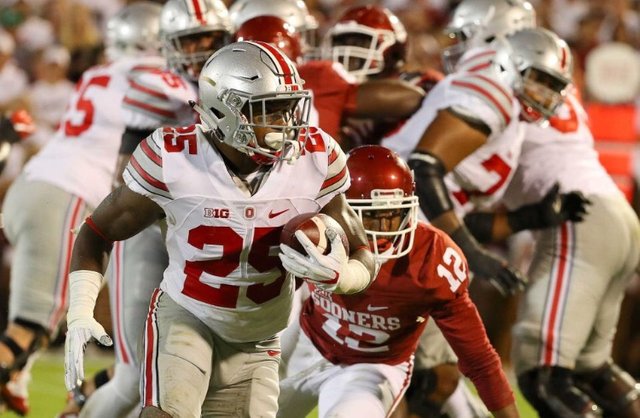 ---
Ohio State freshman running back, JK Dobbins, started the second half with a touchdown run and gave the Buckeyes a 10-3 lead. But Oklahoma and Baker Mayfield would catch fire in the second half.
---
Mayfield would throw 3 touchdowns over the next 15 minutes of play. Oklahoma would take a 24-13 lead and look like they were in control. But then JT Barrett and the Ohio State Buckeyes would turn the ball over and make it even worse. This lead to yet another Sooner touchdown as Jordan Smallwood ran the ball in to take a 31-13 lead in the 4th quarter.
---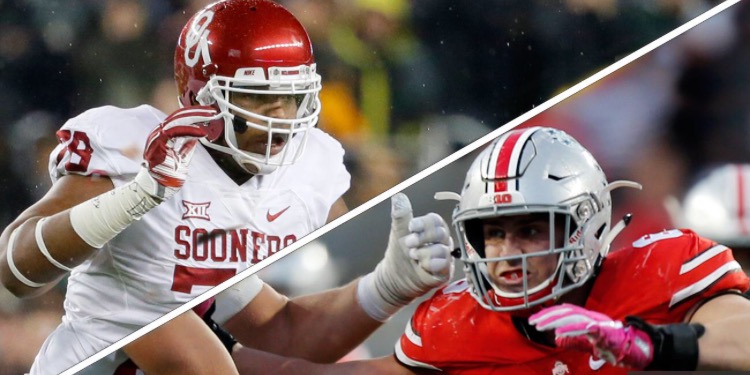 ---
The Buckeyes would make a decent drive on their next possession but it ended in a field goal. With 6 minutes left, the Sooners were up 31-16. When Oklahoma got the ball, they tried to bleed the clock as much as possible. Ohio State started taking their timeouts with 5 minutes left. They quickly stopped the Sooners next running play and called another timeout, leaving them with 1 timeout left. But Oklahoma was able to run for the first down and keep the ball as the clock ran down under 2 minutes left.
---
The Buckeyes would get the ball back with one minute left in the game and down 31-16. The game ends with Oklahoma looking like the best team in the country. And their quarterback, Baker Mayfield, looks like the Heisman Trophy favorite. There is plenty of football left this season, but this game was a great step in the right direction for the Sooners, and possibly an end to the National Championship hopes for the Buckeyes.
---
Check out our NFL coverage all day and night tomorrow as that season kicks off!
---