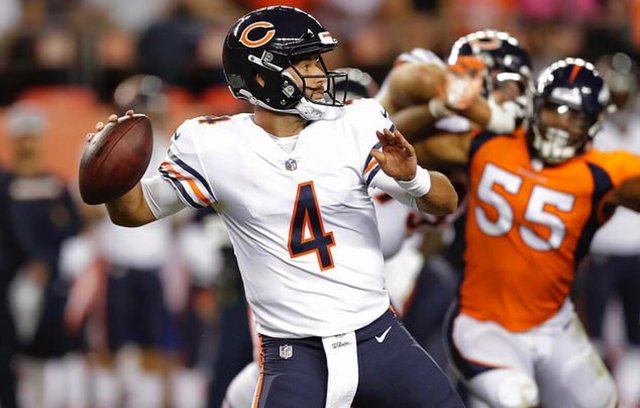 ---
SteemSports Presenter:
@npl77
---
SteemSports Editor:
@scottybuckets
---
NFL Fantasy 12/2
---
We are back with another edition of NFL Fantasy Today. There is a full slate of games on this wonderful Sunday in the NFL so there will be a ton of options to choose from. I really like one match-up though in particular so I will key off of that game for all three of my selections.
---
The Chicago Bears play at the New York Giants today. The Bears will once again be without their starting quarterback, Mitch Trubisky, so that means that Chase Daniel will get the start. His salary is the cheapest on the board and we are going to use him.
---
C Daniel QB 4700
. This is the cheapest price that I have ever used on an NFL quarterback. There will NOT be high ownership and this fantasy pick is a bit of a gamble but the New York Giants aren't even trying to win. They are officially tanking their season and that means Daniel should have a very nice day. At 4700, that will leave a big number on your salary cap that is still able to be used.
---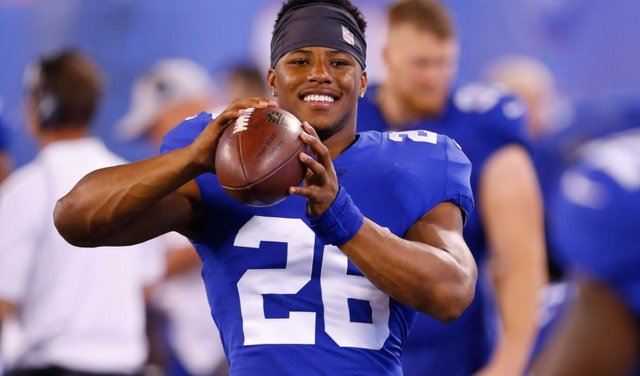 ---
S Barkley RB 7900
. With Daniel being so cheap, I am going to spend some of my cap on my favorite running back on the board today. Saquon Barkley is the only option to use today from the New York Giants offense. Although I think the Giants are tanking and won't win the game, Barkley wants to win the Rookie of the Year award and he will be fed the ball plenty in the running and passing game. I like him to go over his 27 point fantasy average.
---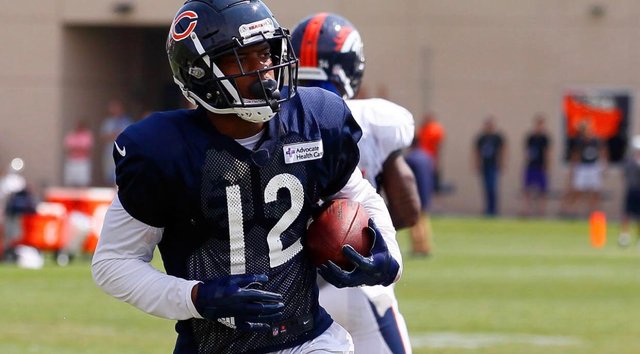 ---
A Robinson II WR 5700
. Allen Robinson II will be the #1 target for Bears quarterback Chase Daniel today. I look for him to get double digits in targets and to abuse a very weak Giants secondary. He should cruise past his 12 point fantasy average and get close to 20 points with a touchdown celebration.
---
Since we are using all three players from the same game, I will definitely be tuned in to this action. You can catch the Bears game at 12pm Central Standard Time and it will be on National Television on FOX. The Bears are 4 point road favorites and the over/under is 44 points.
---
Good luck with your fantasy picks today. I will be back later with a fantasy article that focuses on the Sunday Night Game of the Week. Thank you for following
@steemsports
and you can find me
@NPL77
---

---