SteemSports: (The Ultimate Fighter Finale) Kailin Curran vs Jamie Moyle - Mass SP Distribution Game!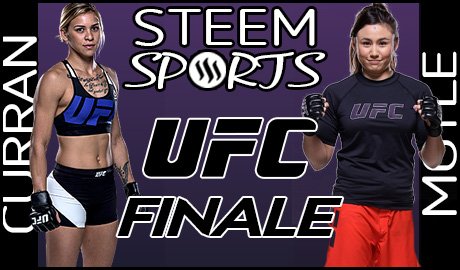 ---
Join us for another SteemSports community sports initiative, cast your votes, help distribute SP, and make a difference!
---
---
Saturday December 3rd
Votes must be in by 5:00 PM PST/8:00 PM EST (December 4th 1:00 AM UTC)
---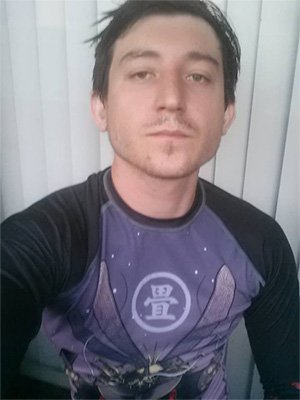 SteemSports Presenter: Brandon Kaplan @brandonk
A prospect from the Islands takes on a rough and tough brawler in this action packed straw weight matchup!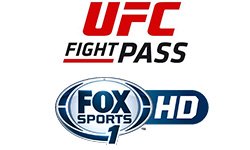 ---
Kailin Curran vs Jamie Moyle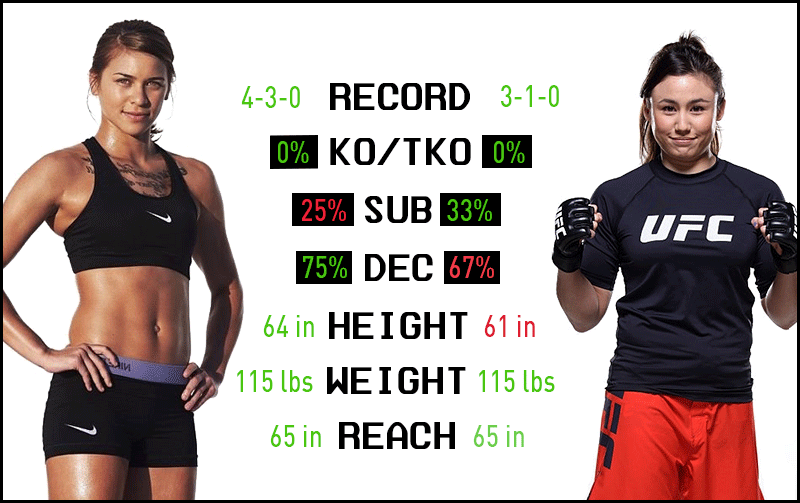 ---
Kailin Curran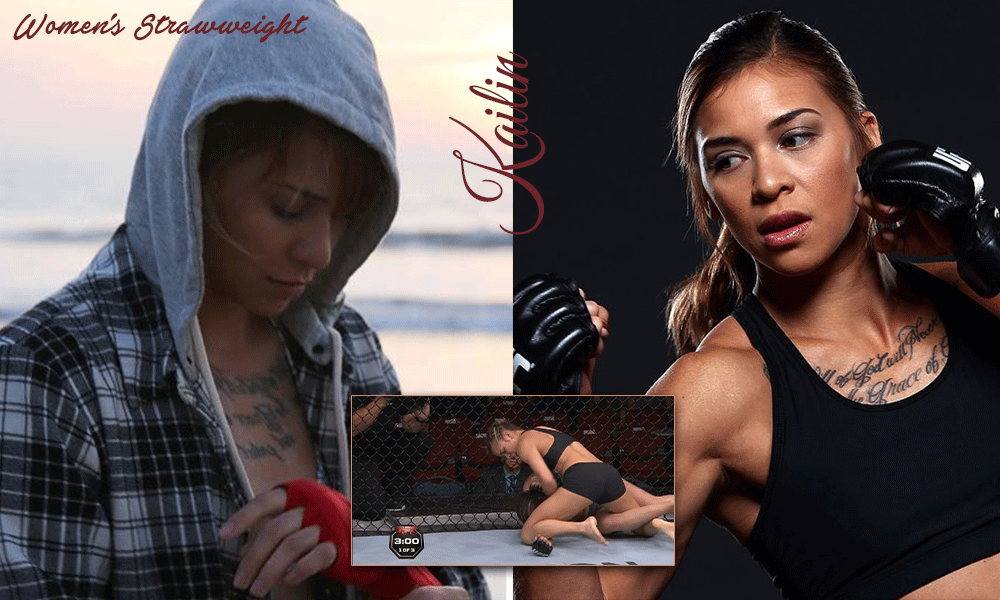 Kailin Curran is the Ewa Beach, Hawaii-born kickboxer fighting out of Reign mma...this camp is home to head coaches and UFC veterans Krzysztof Soszynski and Mark Munoz. Curran brings an arsenal of hard punches and kicks at a variety of ranges...but she is more than willing to stand and bang inside the pocket. Against the tough vet Emily Kagan, Kailin was able to show brutal power in her uppercuts and counter right hooks. Her ability to scramble and keep good top pressure on a hurt opponent showed she has evolved from her first few disappointing performances.
Curran is wild on the feet; she has a specialty in baiting and trapping opponents with her back off the cage. Kailin's clinch work is strong in the first round, and early in the fight she can scramble out of most bad situations. Curran is a growing product and will have another chance to redeem herself on the big stage this coming fight night.
---
Jamie Moyle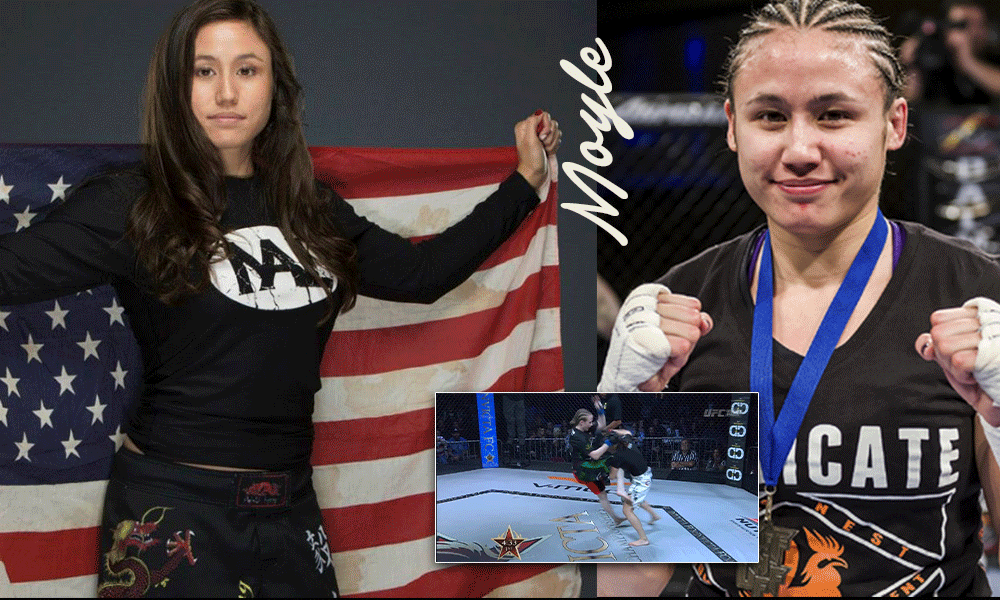 Jamie Aliss Moyle is the 27-year-old former Invicta contender, and a staple grinder in the UFC's straw weight division. The global rankings have Jamie as a top 50 fighter when in reality she is a top 10 contender. Jamie is the epitome of a grinder and has very sneaky pop to her winding punches...she also has an amazing top game and can pull choke attempts out from most every angle.
Her dominant wins and wars with former Invicta FC contenders like JJ Aldrich and Amy Montenegro have shown she can last the full 15 minutes of a fight at a hare's pace! Jamie's few glaring weaknesses do not lay with her mentality or fortitude; it is the intangibles of her lacking reach and height. Closing the distance should not be too hard for the powerful Moyle, but she surely has her hands full with one of the bigger girls she has ever faced.
---
The Matchup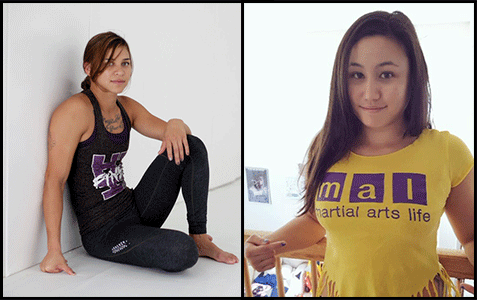 Moyle vs Curran is a true striker vs grappler matchup. Mixed martial arts provides many different types of this matchup, and with women, the equation becomes even more complex. Straw weights are light and limber enough to transition out of bad spots on the ground, and this creates problems when a striker like Curran is able to keep range and land hard bombs from the outside.
Moyle is a brawler and will beg for the clinch, if Curran obliges this may turn into a nasty war close up and personal. It will be each girl's sole job to stay out of the other's wheelhouse..takedowns will be sought and hard shots will be eaten all night.
This is a close fight but these girls do seek the finish at every angle. Lack of cardio into the later rounds has plagued both girls in past fights... the judges decision may very well be needed on this one due to just that. Women's mixed martial arts is as unpredictable as the weather...go with your gut on this one!
---
Odds
| Curran (FAVORITE) | Moyle |
| --- | --- |
| -150 | +130 |
| 1.67 | 2.30 |
| 2/3 | 13/10 |
References:
---
Interesting STUFF
---

---
Support SteemSports Ultimate Vote Betting … together we all can win!
---
How to Play
Vote on the main post to enter the bet (main post rewards will also be added to the Stake Pool).

Cast your Vote Bet on ONLY ONE outcome for which you bet on for the win (Multiple comment votes will be automatically disqualified by the script, unvote and revote counts as multiple votes and will be disqualified).

After 24 hours, the post and related game comments payout to the pool; remember 25% voters rewards are deducted from the total post payout value first as per Steem curation rules. Voters are rewarded in standard fashion in proportion to their Steem Power holdings.
The Stake Pool:
The remaining 75% of the total payout is paid out in 50% Steem Power and 50% in liquid currencies, the latter now varies in payout ratio after the new fork. To make the process less complicated, we have decided to use all paid out SBD to buy Steem in the internal market to create a grand total Steem Stake Pool.

30% of the Stake Pool will be retained, of which 15% will go to the writer/sports presenter of the post, and the 15% balance towards editing, development and advertising.

70% of the Stake Pool will be held until the event/game outcome is determined.

Once the winning outcome is determined, we will execute a proprietary developed script that will divide and pay out the Steem rewards equally, using the Power Up method, to Mass Distribute SP to all participants that voted on the main post as the entrance fee as well as voted on the correct comment representing the winning outcome.

Only participants with a Reputation of 35 or more will qualify to earn SP rewards, but non-qualifiers can still vote and comment in support of the redistribution initiative.

Entry cut-off time is the earlier of the post payout or the start of the event.
---
Disclaimer and Image/Source Credits:
Images used in this post are either paid for and modified, Creative Commons (CC) or image credits supplied.

Note the views and predictions of the presenters are their own personal views and do not reflect the views and opinions of @steemsports. @steemsports does not offer betting advice.

Errors and Omissions Excepted (E&OE). SteemSports is currently beta, currently no liability will be assumed for errors.

@steemsports reserves the right to amend future payout percentages based on the operation needs of the account.

@steemsports is not a traditional betting platform and no fiat currency is used as rewards or in casting bets; as such does not fall under any gaming and gambling jurisdictions; but even so, users are urged to first consult with the laws and age restrictions of their countries.

@steemsports in the unlikely event that when the Stake Pool is divided up between the winners and the nomenclature resolution goes below the third decimal place (example: 0.0001), then Steem decimal restrictions won't allow a payout and the pool will carry over to the next game.

Please vote responsibly :).
---
Copyright © Ricardo Goncalves 2016
---
Campaign Partners
---
@complexring - campaign supporting witness and advisory role
---
@nextgencrypto - campaign supporting witness
---
---
@riverhead - campaign supporting witness
---
@blocktrades - campaign supporting witness
---
---
@joseph - campaign supporting witness
---
---
---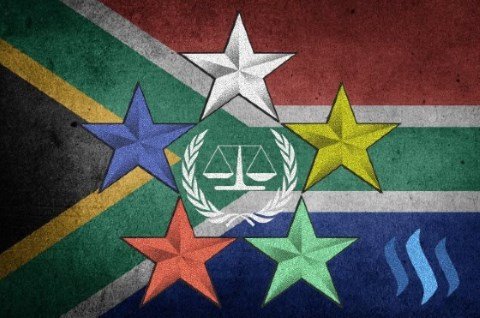 ---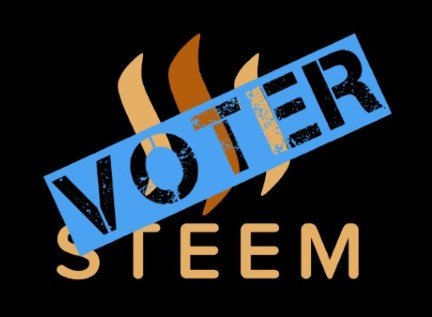 Autovote @steemsports posts with steemvoter.com and help us grow the SP Distribution Stake Pool!
---
Manual bets on comments must still be placed to pick winners!
---

---
Contact me, thecryptodrive to have your logos displayed in the footer of our posts in exchange for advertising @steemsports to your communities and initiatives, or for other worthy support.
---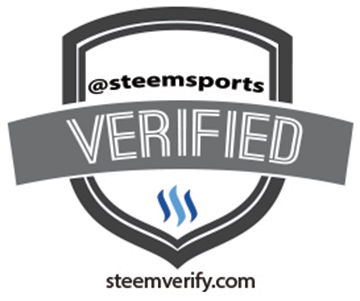 ---
Remember to UPVOTE, FOLLOW REPOST and SHARE on Facebook, Twitter, LinkedIn and others, in support of the @steemsports initiative!
---
VOTE BET BELOW!!! VOTE MAIN POST AND ONE OUTCOME ONLY!
---