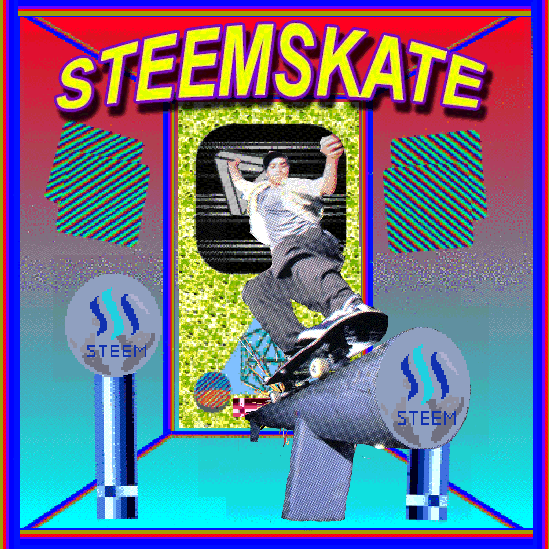 STEEM SKATE WEEK THIRTEEN HAS ARRIVED FOLKS!
GET OUT OF THE SKATEPARK!
Go skate STREET!
Go make a scene in PUBLIC.
FILM SOME PUBLIC REACTIONS to you skating!
Or just work on some tricks you have been wanting to try.
Skate inside an establishment?
These are all ideas of how to shake the world up by riding a skateboard!
RULES:
*GO SKATE
*GET FOOTAGE OF YOU SKATING
*SAY "STEEMSKATE" IN THE VIDEO
*MAKE A POST WITH YOUR VIDEO IN IT (dtube or youtube) ((quality edits seem to have been getting dtube rewards but lets not jinks ourselves right?)) maybe DTUBE IS the future of skating! there are so many skate videos on instagram holy shit
*COMMENT ON THIS POST THE LINK TO YOUR VIDEO/STEEMIT POST WITH THE VIDEO IN IT.
*GET CREATIVE WITH THE SKATING AND EDITING.
godspeed