This is a shout-out to all Steemians in South East Queensland Australia.
I have put myself forward as the local coordinator in SEQld for a group buy of the 2018 Steem Silver Round. This is a great opportunity to secure a very limited edition 1 oz 999 Silver round with the #steemsilvergold community winning design by @welshstacker On the back and the Steem logo on the front. There will be a only 1500-2500 of these 2018 Steem rounds minted and they truly are a great value momento.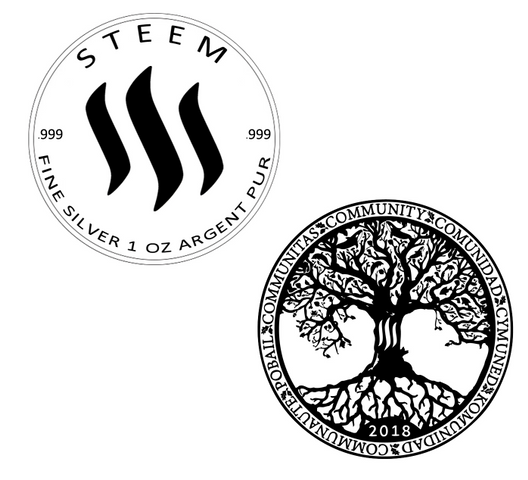 The online price for the 2018 Steem Silver Round on https://steemsilverround is US$23.50 each plus international shipping US$16.
The group buy price will reduce the shipping component to only US$1.50 making a total of US$25 per round.
If you're interested in tanking part in this group buy please comment below or contact me via Steemit.chat (@stephen-somers) , http://www.twitter.com/steve_somers or join the SEQ Steemian Facebook group
Payment is STEEM is preferable or I'm happy to make other arrangements if needed.
The group buy rounds will be distributed at a Steemup at a time and location to be arranged once we have a better ETA on delivery.
If you are not located in South East Queensland you can order the 2018 Steem Silver Round at https://steemsilverround.com


Thanks @bearone for the teamaustralia and steemsilvergold banners