LCS Jackpot Bar #11- World Wide Mint Silver Art Bar
Finally back after my outdoor adventure. Luckily I missed the HF21 and HF22 downtime, just not the effects to the blockchain. Enough about hard forking, I've got some shiny to show.
This one was hard to find any info on. After much searching I figured out it was from the World Wide Mint. The Reverse is what really threw me off. As you will see below, the reverse has a M at the bottom. I immediately thought it was a Madison Mint piece...and I was wrong.
This is a pretty cool piece from a Mint I've never heard of. Here is some info I found on the mint.
The World Wide Mint is best known for Coca-Cola 75th Anniversary series of silver art bars that were minted from the mid '70's to the early '80's. WWM also minted a lot of other silver art bars in the 1970's and early 1980's but the Coca-Cola bars were the best silver art bars that they made.
---
Let's take a look at this one.
Year - 1973
Mint - World Wide Mint
Name - Ice Skating on Pond
Series - WWM- 11
Obverse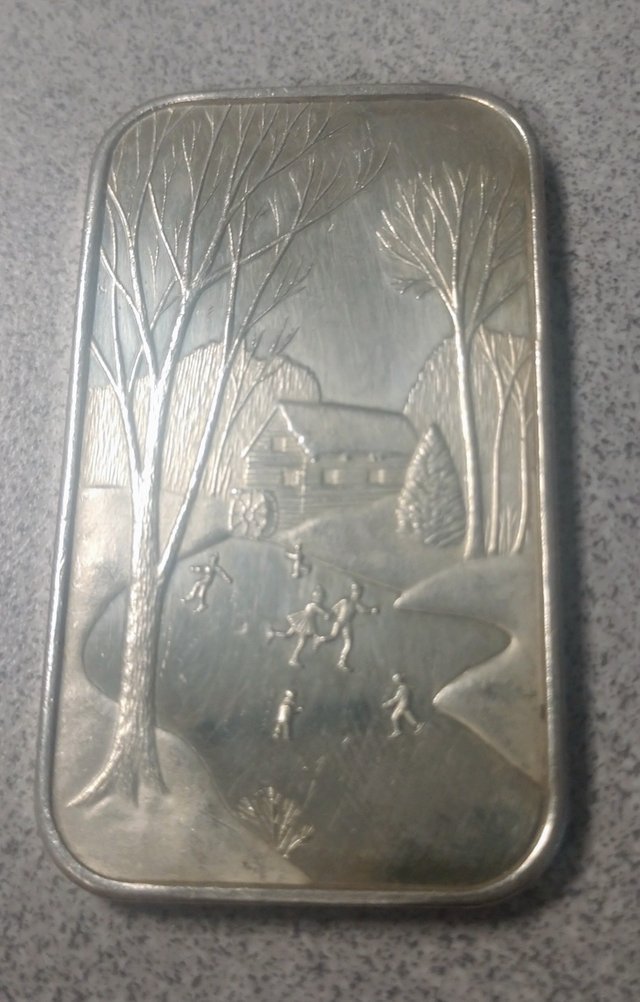 Reverse
This is the part that got me. Not sure why they would use a M at the bottom for World Wide Mint.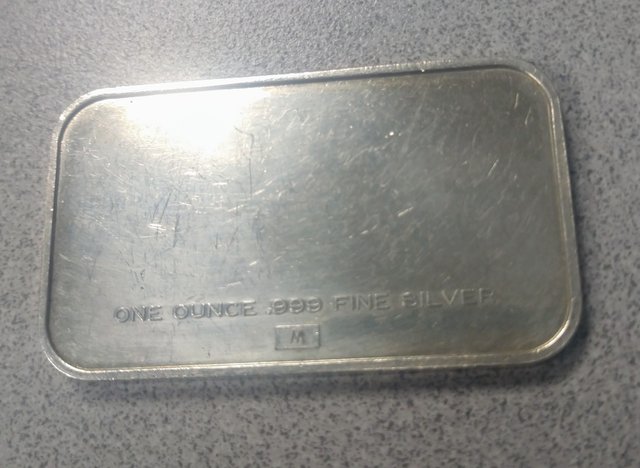 That's it for today folks. Hope you enjoyed the new random bar I've added to my collection. On a side note, my LCS has ran out of all generic silver and 90%. I haven't seen that happen in many years. Looks like interest for PMS's is growing once again!
Do you have any pieces from the WWM? Have you ever seen any bars/rounds from them?
---
Proud member of Steemsilvergold!