LCS Jackpot Bar #9 Bache Silver Bar
I'd seen these bars around before, but never knew the story behind them. This is my first Bache Silver bar. I started reading about them so I could make this post. WOW. Down the rabbit hole I went. This bar has some real history.
Ok, maybe not this exact bar, but the story behind Bache is a great one! I found out Bache and Company securities firm was directly tied to the Hunt Bros and the 80's silver crisis. Check out this article.
From the New York Times Oct. 21, 1982 BACHE FIRM FINED $400,000 FOR ROLE IN '80 SILVER CRISIS By Robert J. Cole
The New York Stock Exchange yesterday fined a prominent brokerage firm $400,000 for permitting the Hunt brothers of Texas to speculate so heavily in silver as to endanger the firm's survival and then failing to give the stock exchange timely notice of the developing crisis.
The S.E.C. staff, in the new report, related that by the end of 1979, the Hunt family - primarily Nelson Bunker Hunt and his brothers, William Herbert Hunt and Lamar Hunt - controlled at least 195 million ounces of silver valued at $6.6 billion. Six brokerage firms, the staff said, held $3.35 billion of the silver. But the report said the Hunts had put up only $1.1 billion to buy it, meaning that a substantial amount of credit had been extended to the Hunts to purchase the huge cache.
There is so much more once you start reading about it. Anyways, here is my Bache bar. It isn't a very nice example as it's all scratched to hell. Oh well, it was in the junk bin.
Obverse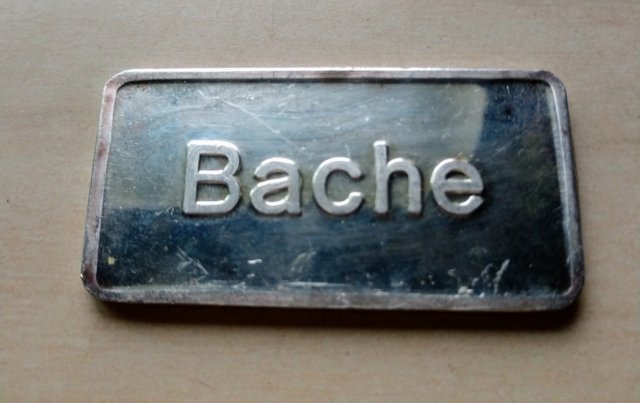 Reverse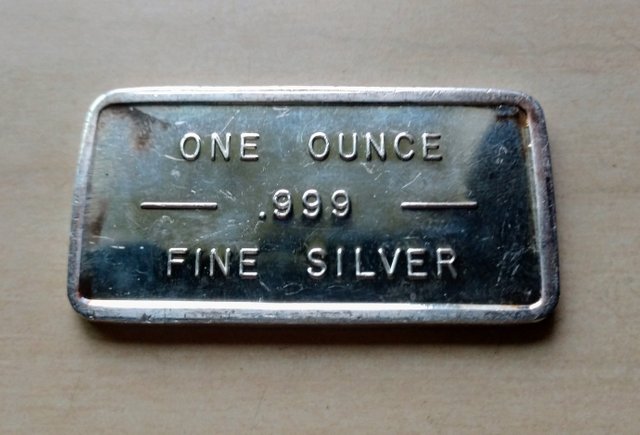 Looks like the nicer ones are bringing decent money over on Apmex.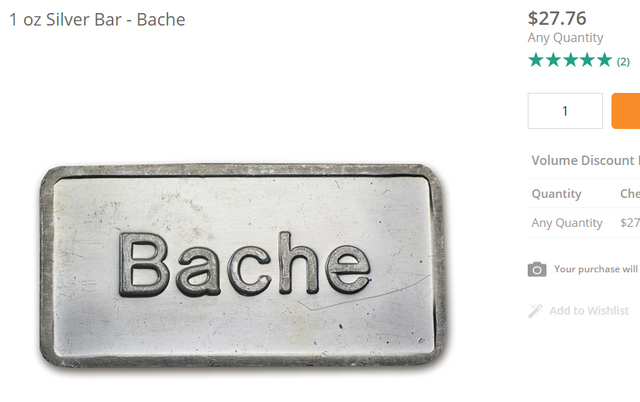 That's all for today folks. Hope you all had a great Monday and Happy Hard Forking to you!!!
---
Proud member of #Steemsilvergold.