We will start this Engelhard session off with some of the bars in my Dansco album. First I get called out by @summertooth and his engelhards, then saw a few more posts. These aren't anything like what @silveringots or what @thedamus showed today, just some boring old Engelhard bars.
I do have a few variations of the 1oz bars but all are common according to All Engelhard. Here are some 1oz bars.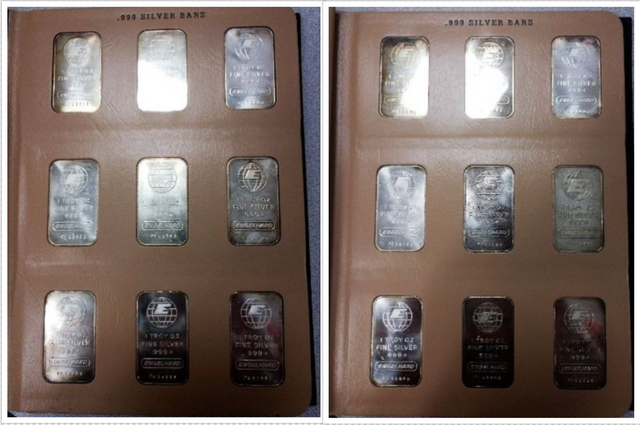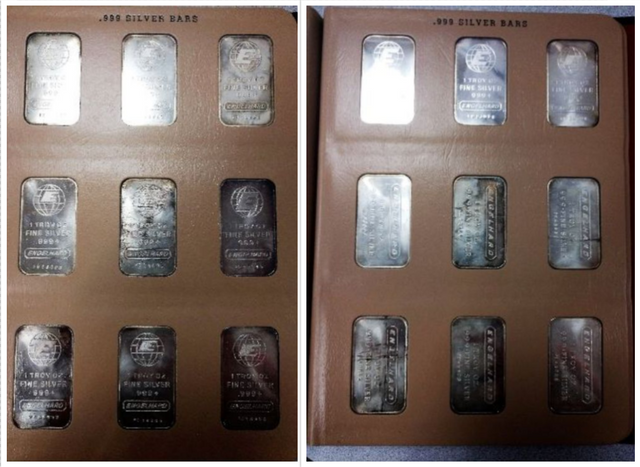 ---
Then we have some 10oz versions. Again all common bars. I have shiny bars.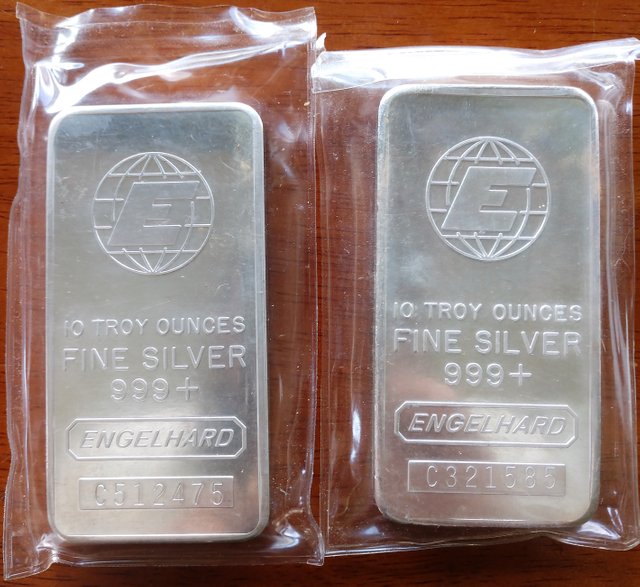 I have Dirty and Toned Bars.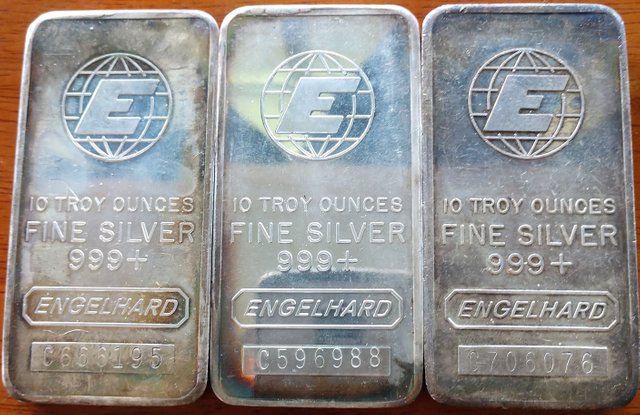 Even a sideways Engelhard Bar.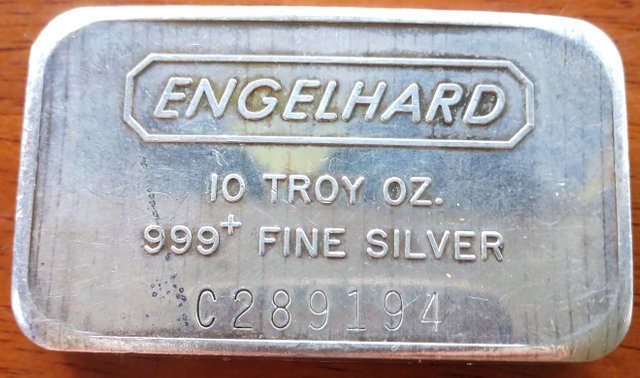 What a sight to see. Gotta love Engelhard bars. Do you have any in your collection?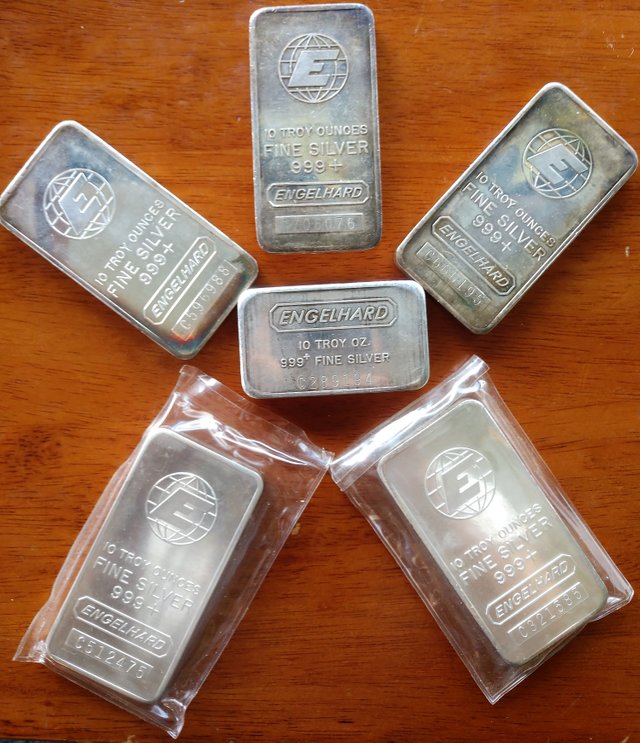 ---
Proud Member of #steemsilvergold. An authority of Precious Metals Investors running wild on the Blockchain.