I've got to hand it to my dad. Turns out, he is the one that bought me my first ounce of .999 pure silver. Unbeknownst to both of us, he started my stack. What a guy, I love my dad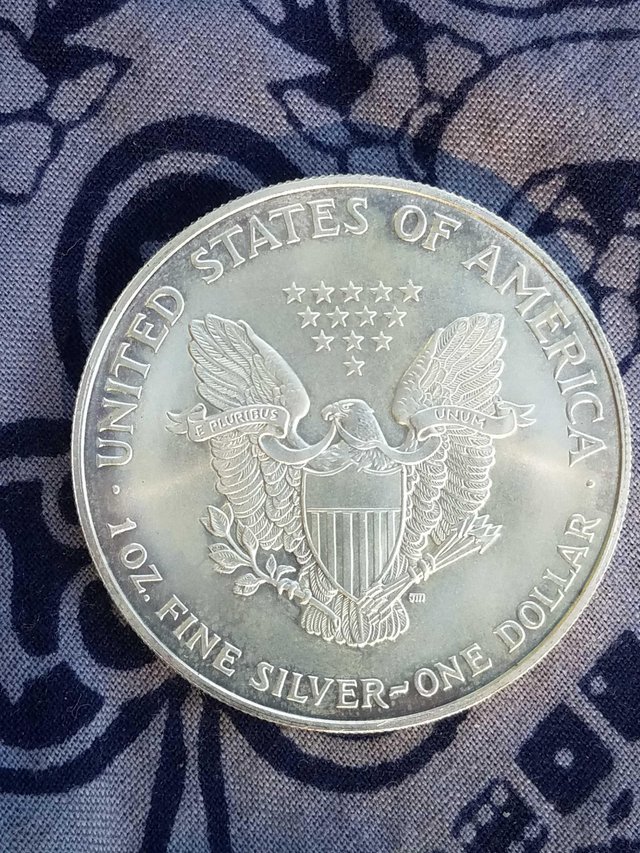 I say unbeknownst to both of us because in 1999, neither of us had any idea I would become a stacker of precious metals in 2017. And, tough he did buy me this 1 Troy oz silver round in 1999, I garuntee you he did not know, exactly what he was getting.
Let me explain. Have you ever heard of infomercials? ShamWow, bowflex, my pillow. You know, cheap junk that no one needs, but it's such a good deal we should really get one. Yep. He's that guy. And he's a smart man, don't get me wrong. He worked at the same business for almost 40 years, worked himself almost to the top, and retired early.
But he just can't pass up the set of revolutionary furniture moving straps, move everything in you house without bending you back or, get this space age fleece jacket with your initials on it for only... (twice as much as it is worth).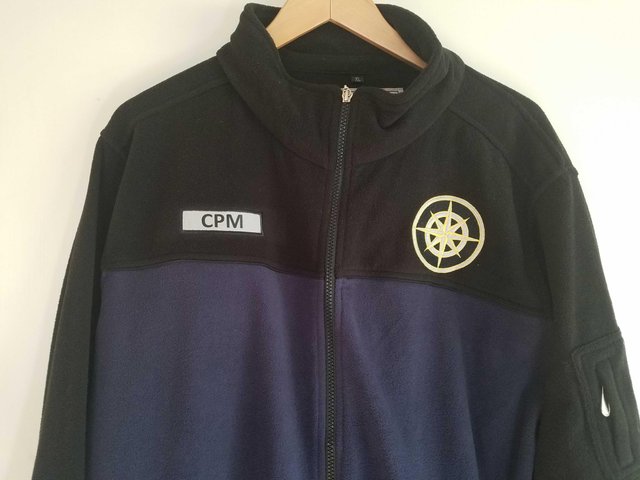 Yep. I wear it when he visits. :)
Like I said, I love him and I have to thank him for giving me this 1999 American Eagle.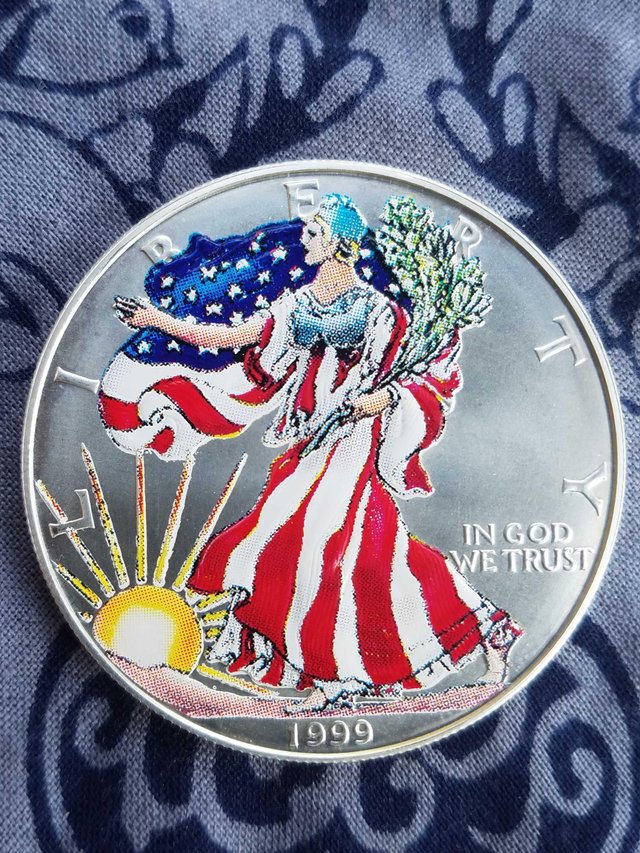 The total package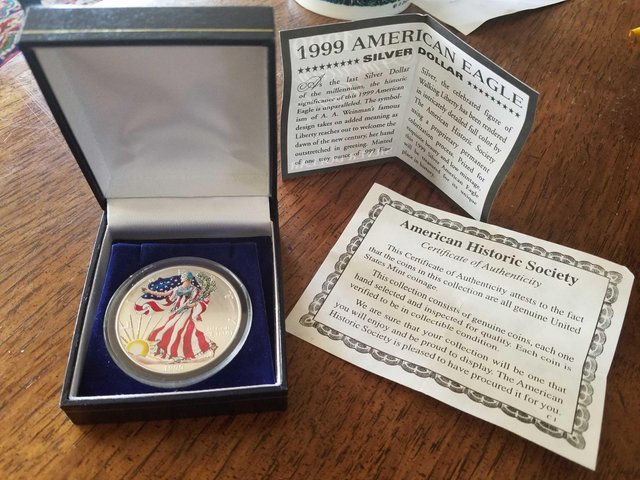 I don't know where he got it, but I imagine it was an ad in the paper of one of the many magazines he used to subscribe to. It was packaged up by th American Historic Society https://www.americanhistoricsociety.com and it comes with some silly pieces of paper.
The first one talks about the significance of the 1999 American Eagle as being "unparalleled"! Wow, that's a bold statement.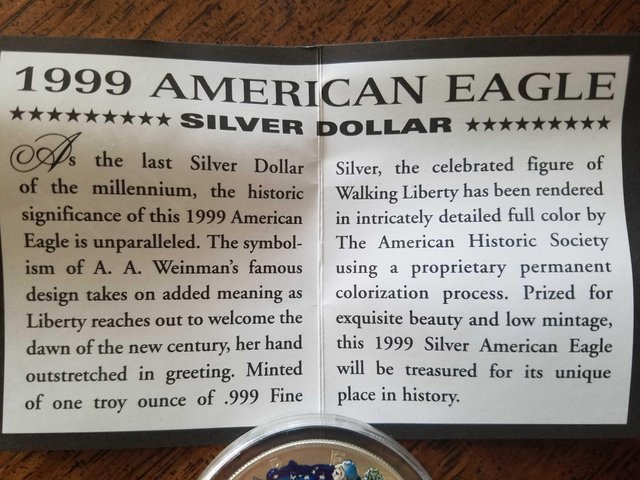 Oh, wait. I am just reading through this for the first time too, it looks like the AHS has a proprietary colorization process.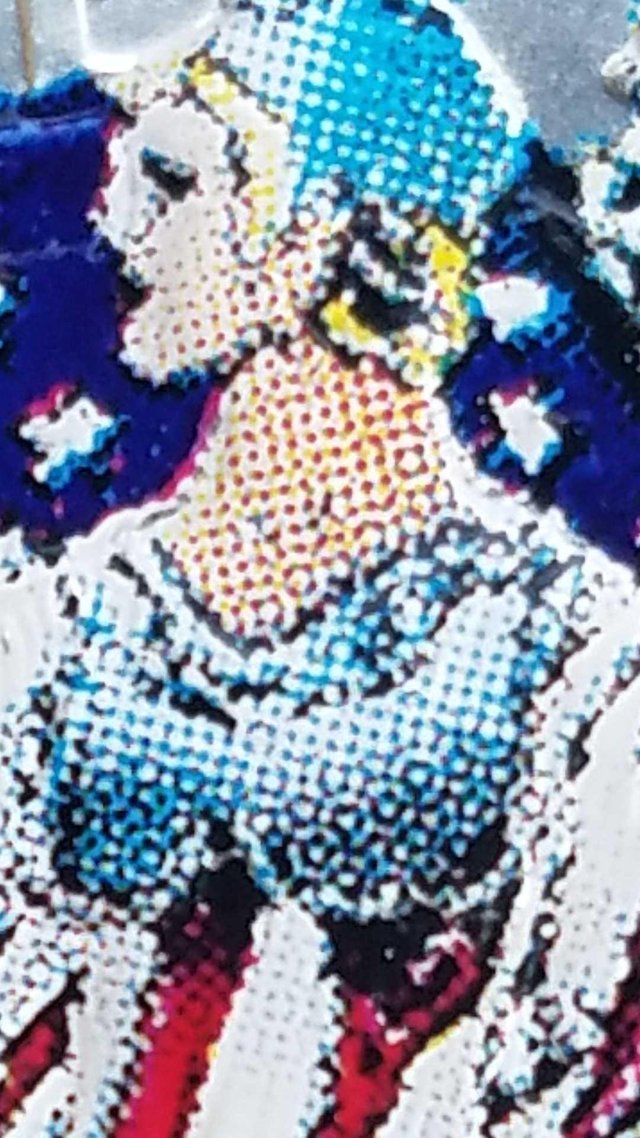 Well I'll be! Pixelated! Now let's move over to the COA.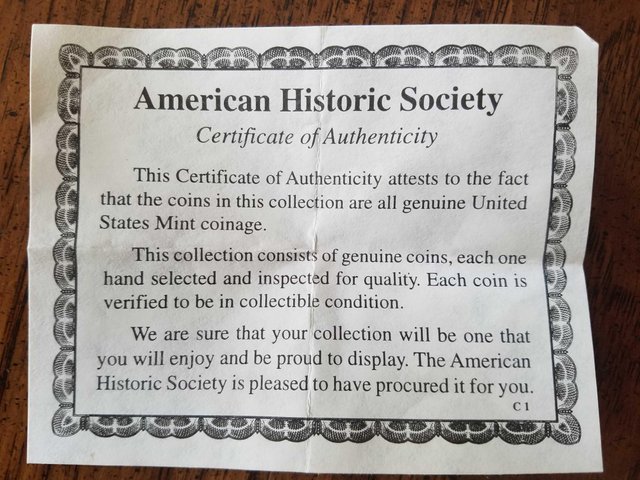 Good stuff.
I will say that holding it in your hand, the colors look very nice. So maybe they know what they are doing over there after all.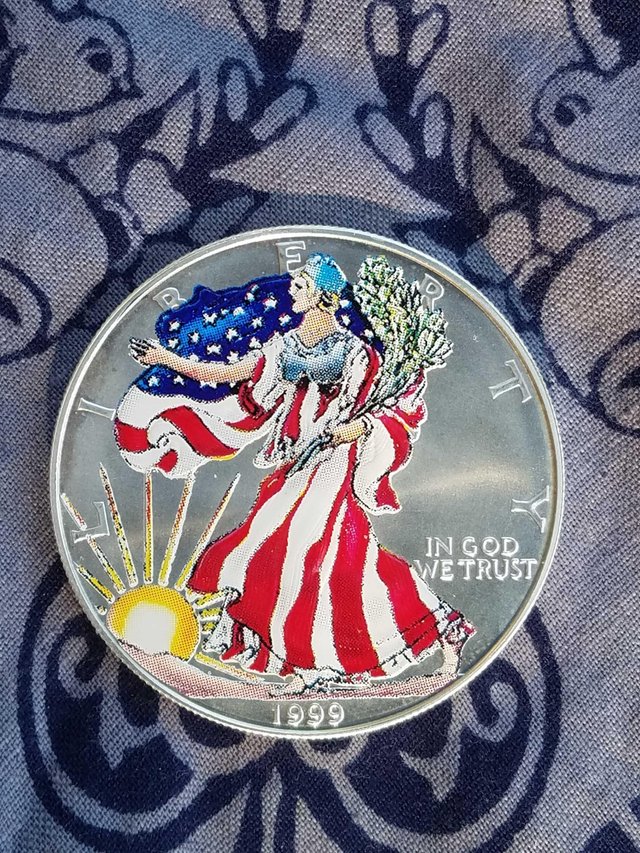 So thanks dad, and though I doubt you will ever see this I just want to say, you are the best!