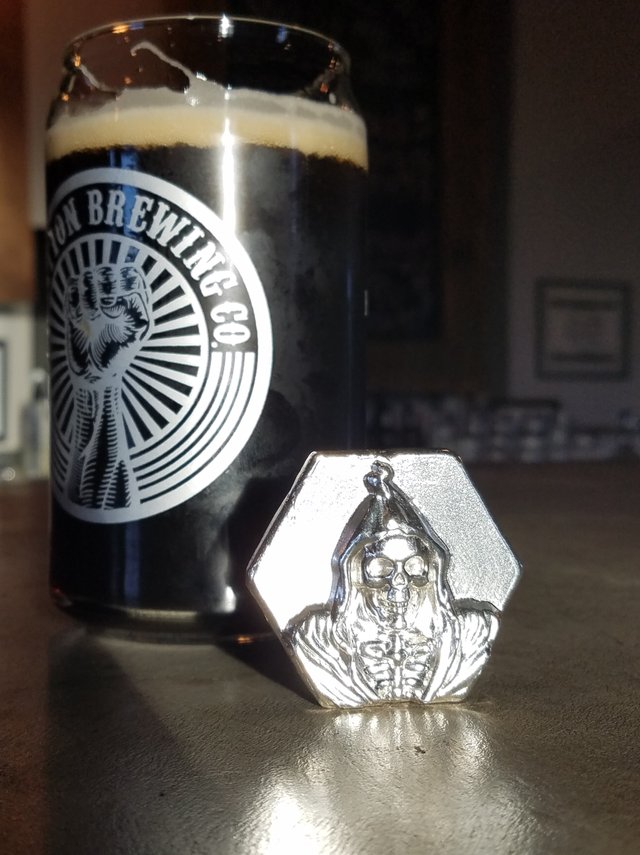 This is a piece I have shown before but I was just looking through some photos and thought I'd post it again. Today is the first day of high school for the boy and I only have a minute this morning. This is more of a test post with some kick-ass silver in case it works.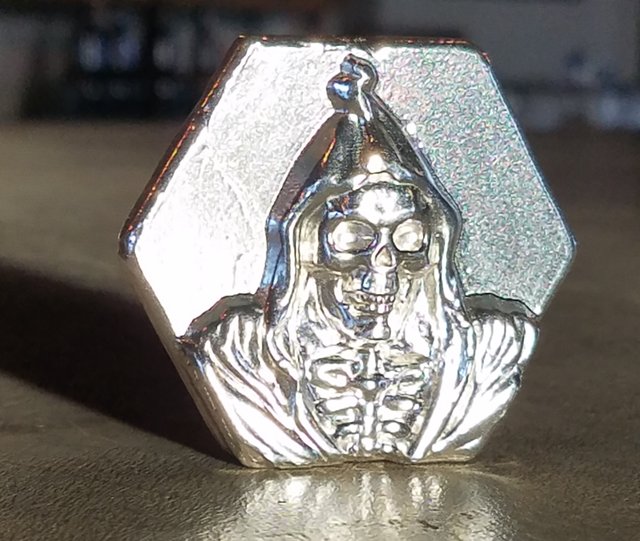 This is a brilliant piece of work by Sir @pit-bullion. A killer hex with a three-dimensional grim reaper popping out of it!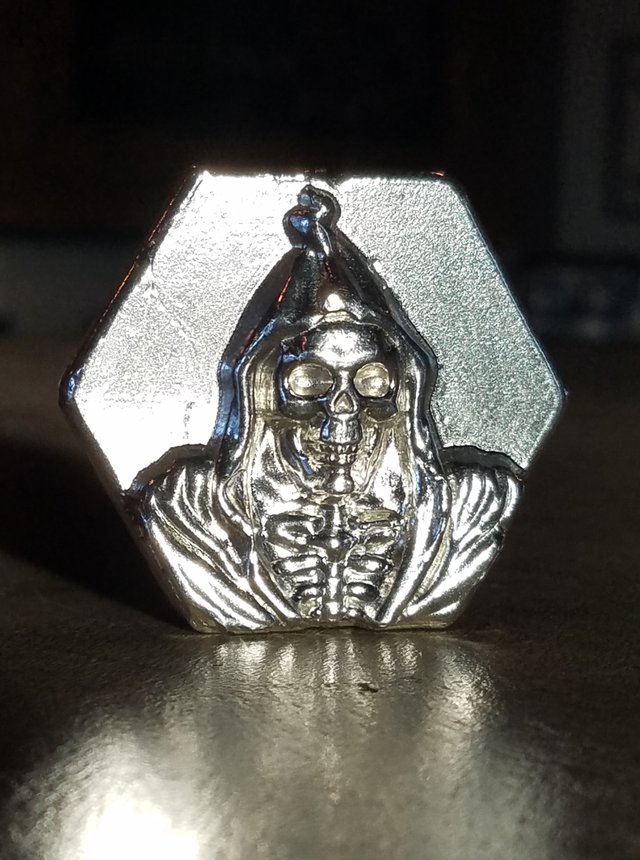 My favorite this about this piece is the way I acquired it. Back when the steem blockchain was fairly new and everyone was full of hope at the possibilities @pit-bullion held a contest and I won!!
That's right, the dude of dudes gave this away!!! #righteous
Not only that but it is the first one ever produced. And I never did see any others for sale so I wonder if it is the ONLY one?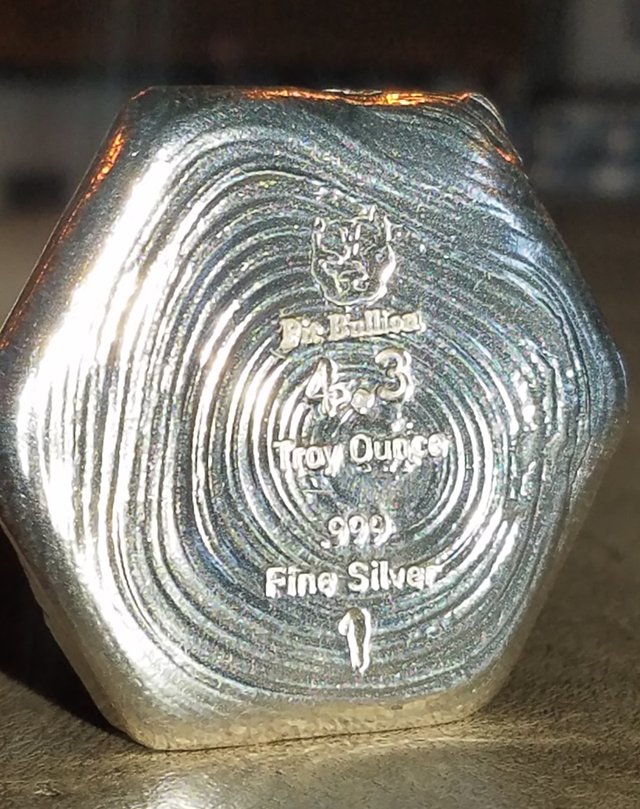 I love everything about it! In addition to the things I have mentioned I also love the odd weight and the sick pour lines. The work of a master.