Hello! I've missed you. Well, if you are posting I've seen you but I've missed sharing with you. Life is busy as fuck roght now and for the next two weeks but once summer hits for real (it's 97°F today) things should calm down here.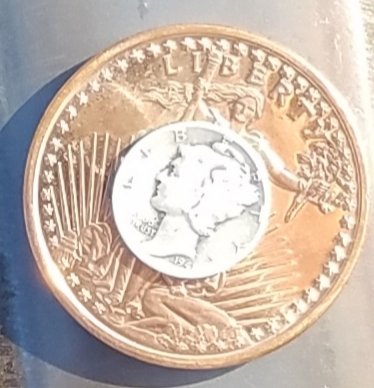 Today I want to show you some copper rounds and a Mercury dime. There is one of the copper rounds above with that BEE-YOU-TEE-FULL dime resting on top of it.
Down here is ais another copper round I blackened a while back an never polished.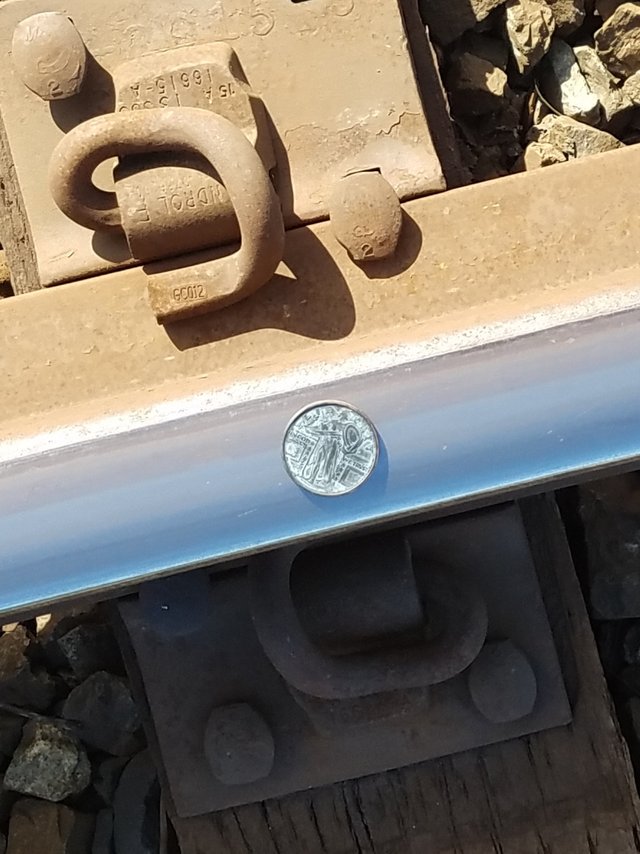 Some nice looking metal on, uh, wait a sec, where are we right now?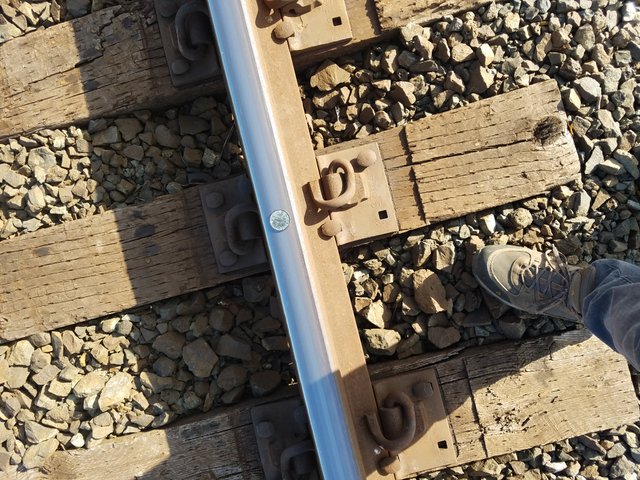 HOLD ON, WE'RE NOT ON......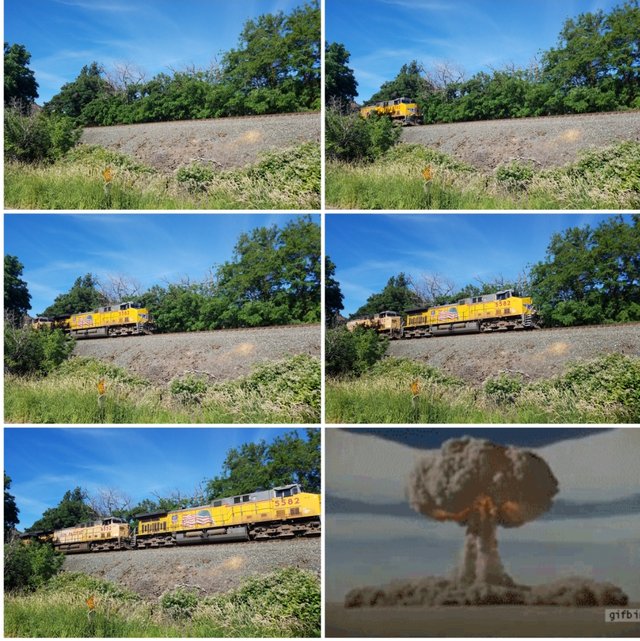 Oh, snap! Direct hit!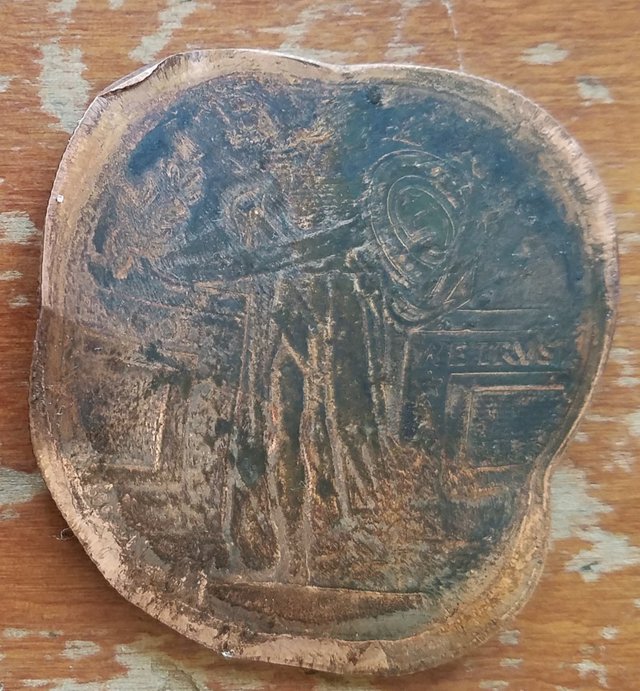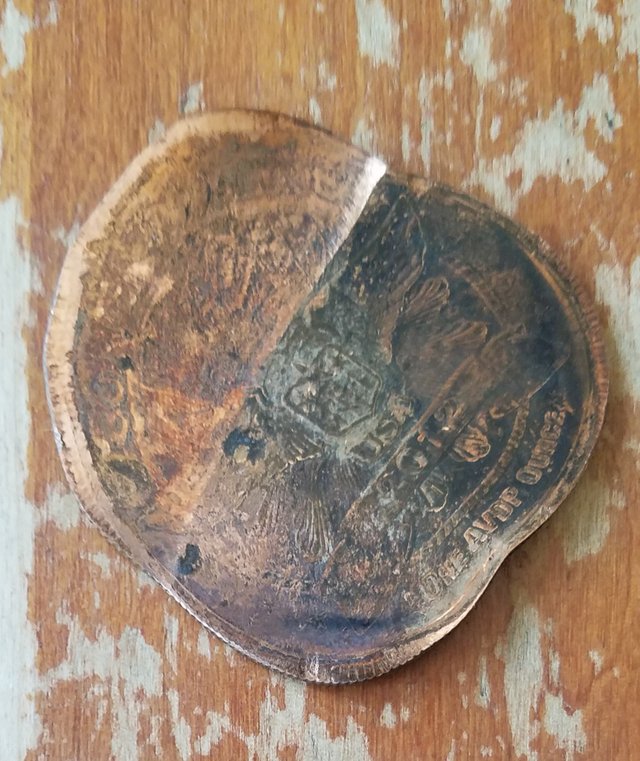 Looks like this one was lucky enough to get pressed by at lest two wheels. Check it.


I had hoped the dime would fuse to the copper and even put a little dab of glue to help that along but, alas, they got separated.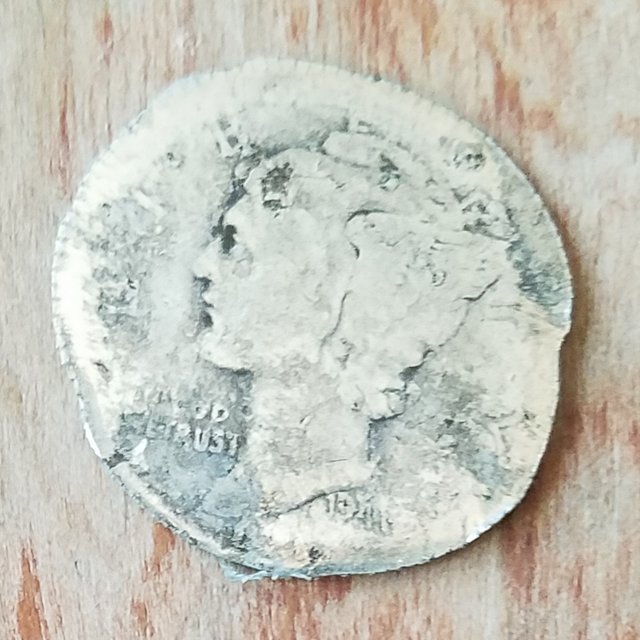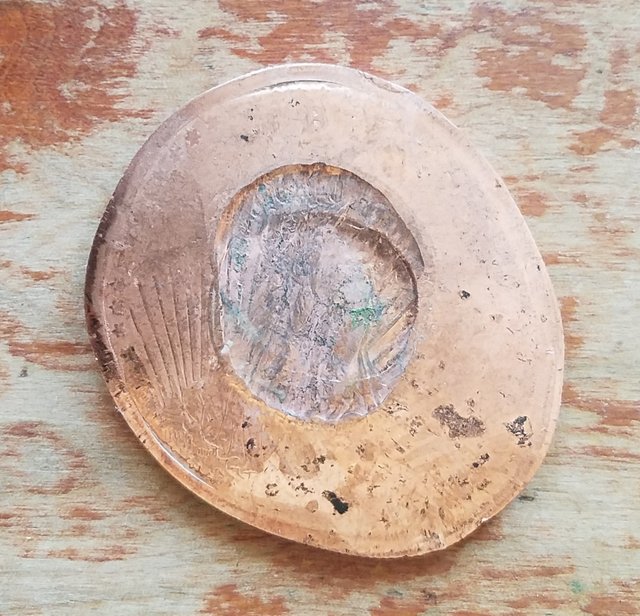 You can se the imprint of the dime twice!
The dime seats just perfect in both places.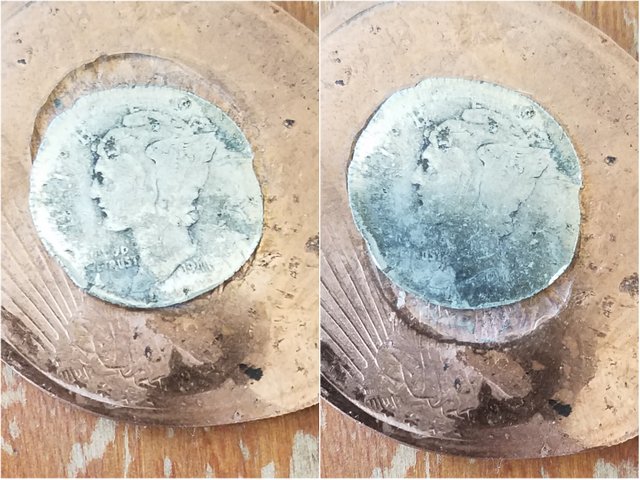 Lastly, look how smooth the backside of the dime round is.