A Couple of Days Ago Stokjockey Offered this Patriotic 2000 American Eagle.....................
https://steemit.com/steemsilvergold/@stokjockey/a-2000-silver-american-eagle-999-fine-in-2018-08-30-03-42-04
@goldkey Noticed It and He Traded his STEEM for that Beautiful Lady who also came with a Mystery Bonus. Hopefully it will be One of His Up Coming Steemit Posts in the next Week.................
Now tonight I am Offering Another Lady in Silver and She is a Little Bit Older than the last Liberty Lady I sold a Couple of Days Ago.......................
Are You Ready ??? ......Here She is in all of Her Uncirculated Beauty !
Lusterous Obverse: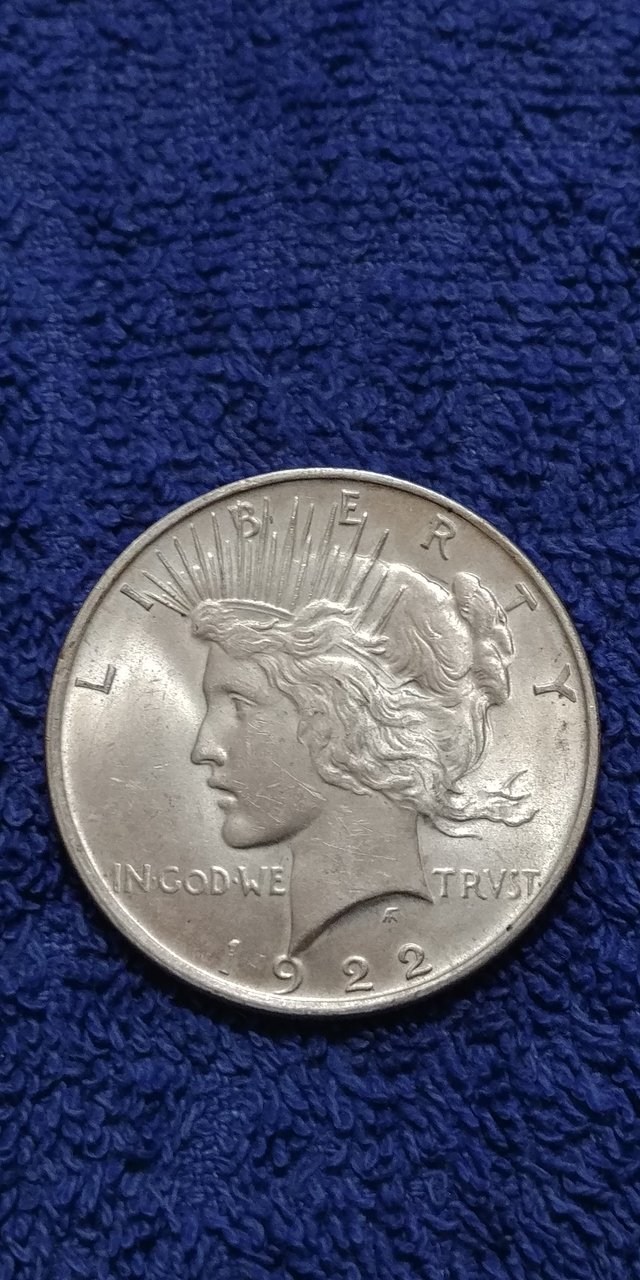 Lusterous and Very Detailed Eagle Reverse: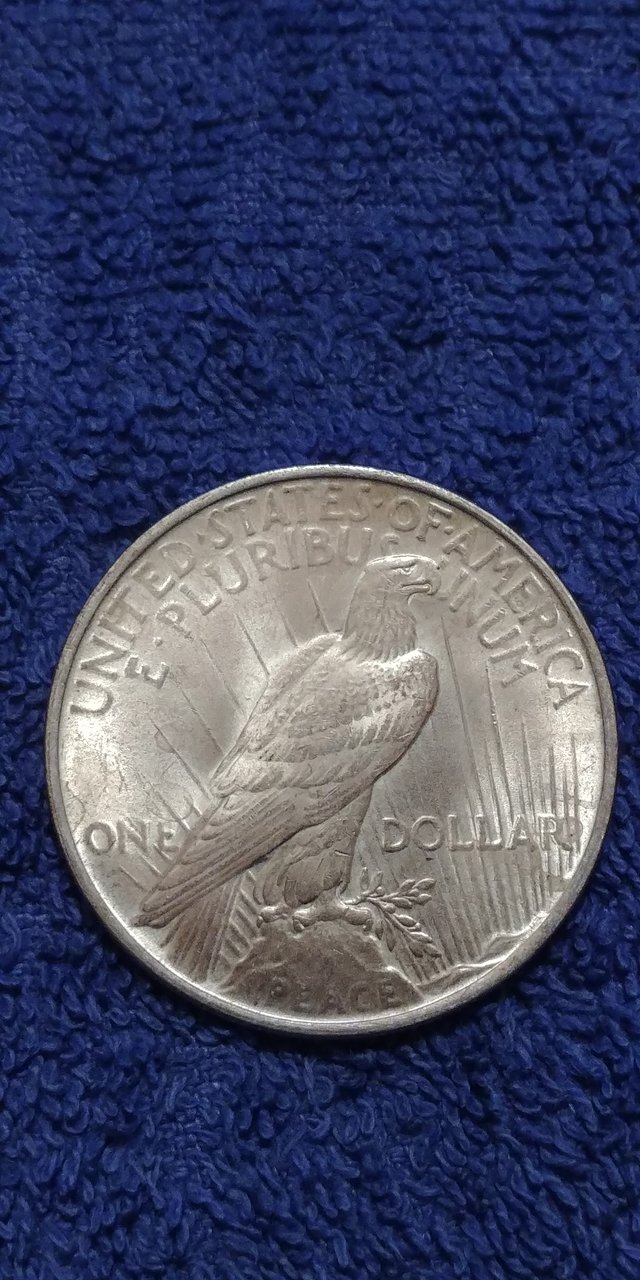 1922-P Peace Dollar...........
If You would Like to Have Her.....I am offering Her for 23 Steem or 23 SBD your Choice to anyone who Would Like to Buy Her if You are a USA 🇺🇸 Address Steemian, Shipping is included. If You choose to Purchase Her I will also include a 90% Silver US Dime in your Package 📦 as a BONUS. This Offer is only available for US Residents with US Address. Comment Below if You would like to Buy Her and Get A Free Bonus US 90% Silver Dime. Total cost 23 Steem or SBD IF you are a US Resident. The Best Part of this Deal is that Stokjockey may Throw in a Pretty Nice Silver Dime.........
If you enjoy content such as this then please feel free to UP Vote........
Follow me here on Steemit @stokjockey
Also Support all of the Silver & Gold Stackers as well as #steemsilvergold !!!