JFK 10th Anniversary of His Death in 1973 Silver Art Bar with a Mintage of Only 2300 Pieces.........
A Few Days Ago I Also Picked Up what I Consider a Rare Silver Art Bar from 1973 of The 10th Anniversary of the Assassination of JFK Our 35th President..........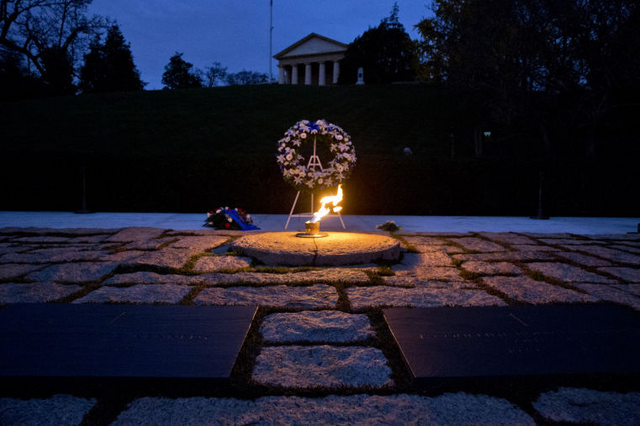 SOURCE: Google Images
Many Things That are Happening Right Now in the United States in my Opinion can be Traced Back to That Day on November 22, 1963 when essentially the USA had a COUP........
Patriots are Wanting to Get Their Country Back From The Deep State and It is Happening Right Now........
So Lets Take a Look at This Great Piece of Silver.........By The Way These Silver Bars Were all Numbered and My Bar is #1048 across the Top Edge of The Bar.........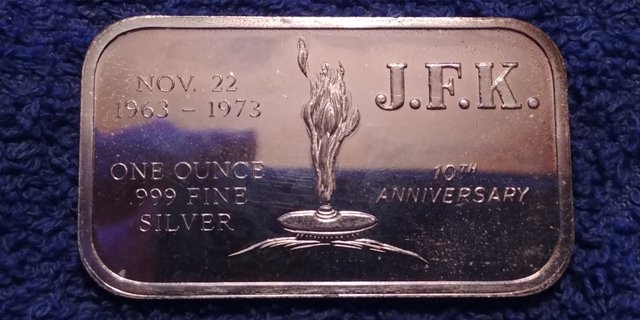 The Eternal Flame at Arlington National Cemetery.............
Then The Reverse Plain and Simple Smooth Back..........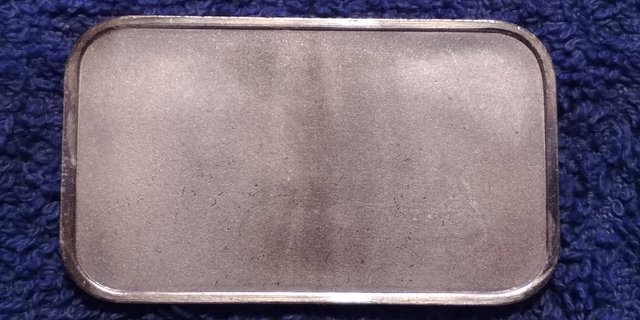 This Silver Bar Was Minted by Medali-Craft and Struck for the SAGA Bar Club (Now Defunct)....
Since only 2300 Pieces were Minted of this Silver Bar they may be Hard to Find. Also Medali-Craft minted This Silver Bar in a Gold Plated Version of Which They Only produced 25 Pieces of Those. I Have Never Seen One of Those in my Travels. So Keep your Eyes Open when You go to your LCS's (Local Coin Shoppes)........
OK, Now To Keep Guys like @silvertop Happy Lets Put This Silver Bar on The Scale and See If We got any Extra Silver.........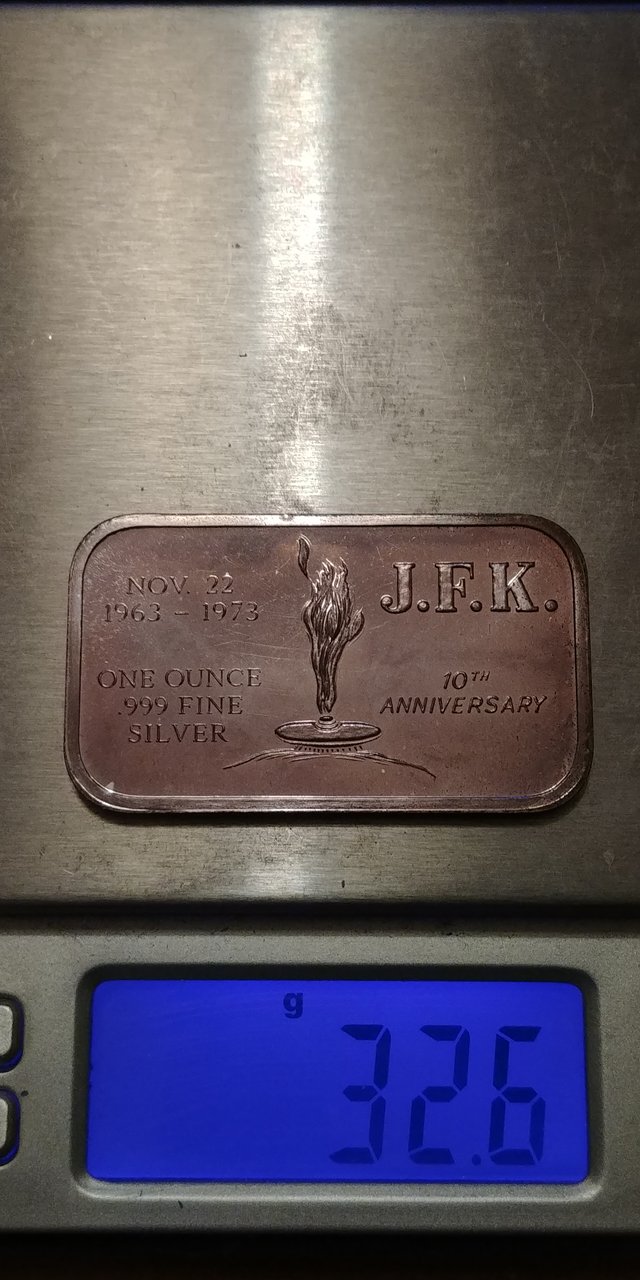 Whatever You do @silvertop DO NOT PUT YOUR SCALE AWAY, Keep Looking.........How's That for a Little Extra Silver for the Money !!
Flipside of The Silver Bar........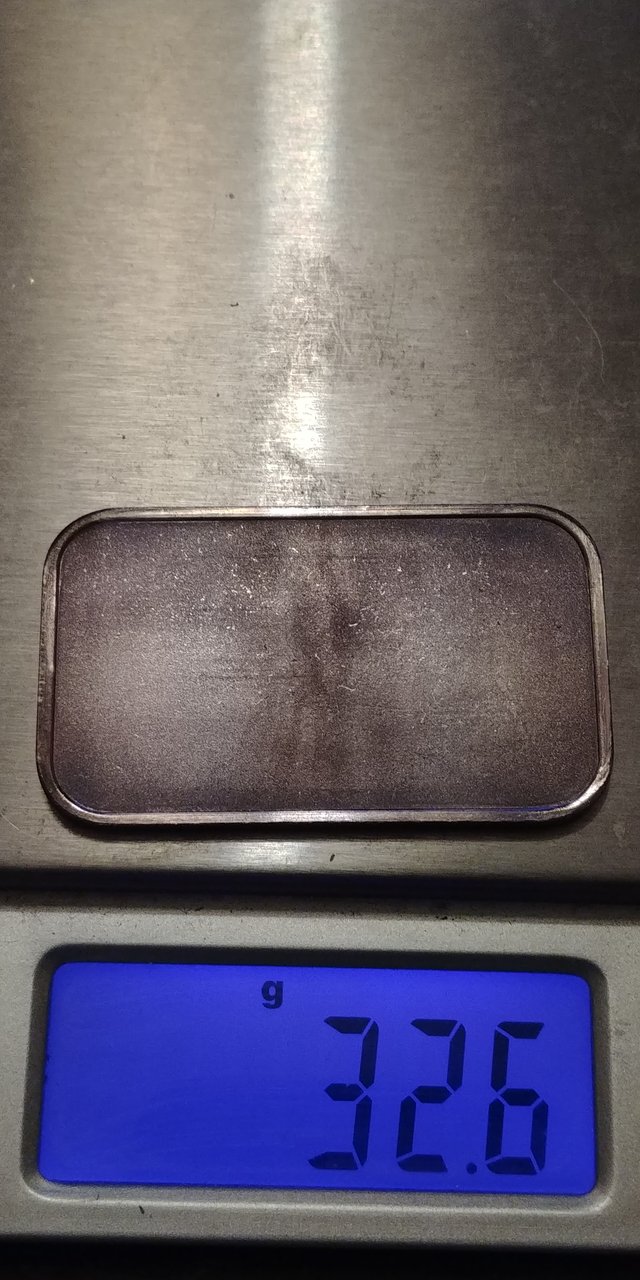 The SPOT Price of Silver on 2/13/2020 when I Post This is $17.81......
Keep Adding Ounces to Your Stack and Building Your Wealth.......
If you enjoy content such as this then please feel free to UP Vote........
Follow me here on Steemit & Palnet @stokjockey
Also Support all of the Silver & Gold Stackers as well as #steemsilvergold !!!